Skyworth announced that it will launch an outdoor TV Clarus in the first half of 2023, equipped with a Mini LED screen, with a peak brightness of up to 3000 nits.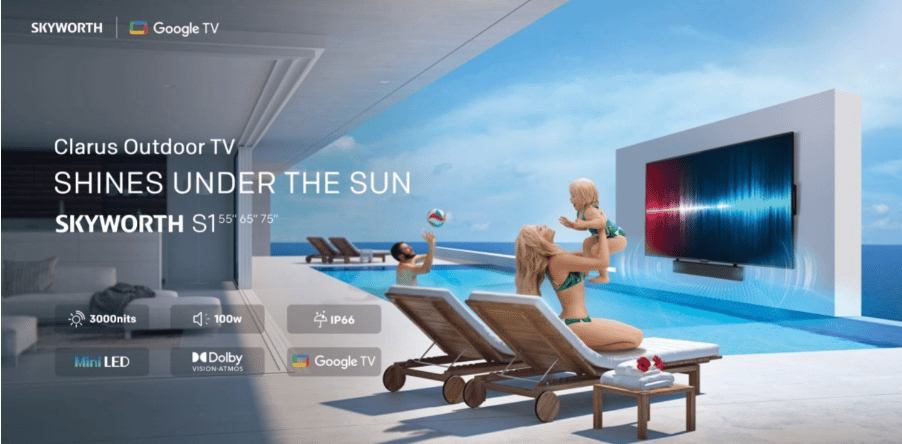 The TV is equipped with more than 1400 zoned backlighting, and the full-array design can present a high-contrast picture with a peak brightness of 3000 nits. The built-in intelligent ambient light sensor can automatically adjust the brightness and color temperature to generate the ideal picture according to the lighting conditions, and also supports Dolby Vision and HDR 10.
In terms of audio, the Skyworth Clarus outdoor TV is equipped with an 8-speaker audio system with a power of 100W, supports Dolby Atmos, and can also be connected to mobile phones or other devices via Bluetooth.
In addition, the Skyworth Clarus outdoor TV supports IP66 protection, runs Google TV, and uses an all-metal body. Other information such as interfaces is not yet known.