If you are considering to buy the Toshiba 50LF621U21 Fire TV, I hope this article could be helpful.
Toshiba 50LF621U21 Fire TV Specifications
Model number: 50LF621U21
Screen Size: 49.5 inches
Display Type: LED
Item Dimensions:11.50 x 44.30 x 28.20 inches
Item Weight: 23.10 lbs
Resolution: 4K
Total HDMI Ports: 3
Voice control: Yes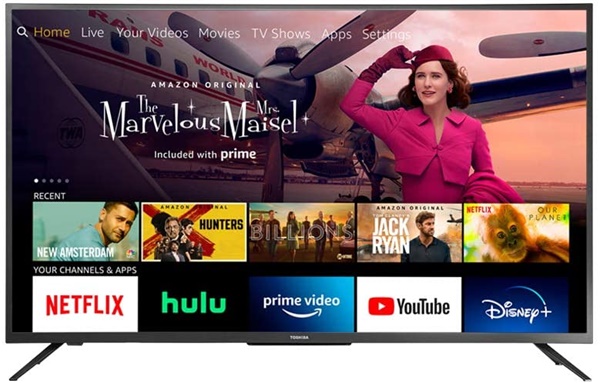 What are the features of Toshiba 50LF621U21 Fire TV?
Toshiba 50LF621U21 Fire TV is built for speed and performance. It's powered by a-quad-core CPU/Multi-core GPU for instant search results and fast and fluid responsiveness. The Fire TV provides more than 500,000 streaming movies and TV episodes. You can watch movies and TV shows from Disney+, Netflix, Prime Video, Hulu, HBO, and more. You can also connect your cable/satellite box through one of the TV's three HDMI ports.
Toshiba 50LF621U21 Fire TV Short Review:
A good performance/price ratio. Good quality. Streaming apps like Netflix are very convenient. The sound is loud and average. I have a soundbar, but the speakers on the TV alone are loud enough and have a quality sound. As for the 4k resolution, I don't feel the advertised awesome effect. In addition, the setup process of entering passwords manually is a little bit annoying.