Recently, JMGO released the latest O1S ultra-short-throw projector, 1920*1080P FHD resolution, 1200 ANSI lumens, and the first launch is 3499 yuan.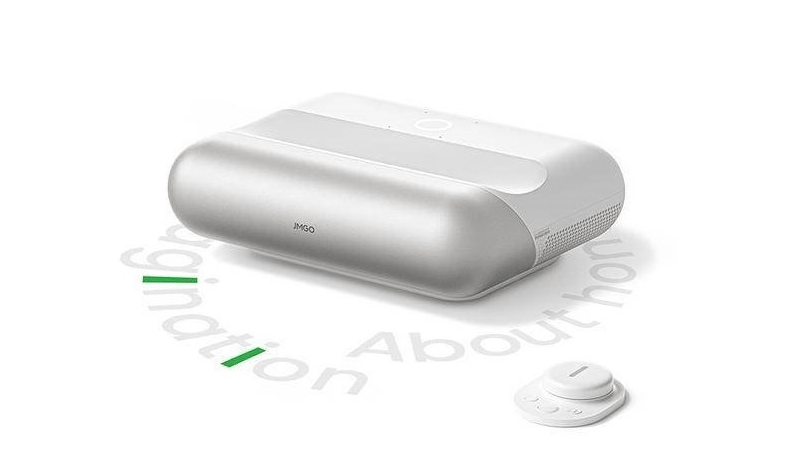 The JMGO O1S ultra-short-throw projection has launched a new interactive method - JMGO Shot. It is equipped with a large button that can be rotated to adjust three gears, as well as a small button and two volume adjustment keys, which are convenient for users to operate.
The JMGO O1S ultra-short-throw projector uses a free-form reflecting bowl (lens). The image size of the image is first reduced and then rapidly enlarged in the lens. It can be enlarged 430 times from 0.23 inches to 100 inches within a very short optical path space and distance (37cm).
The JMGO O1S is equipped with a 1920*1080P FHD resolution LED light machine developed by JMGO. The brightness of the JMGO O1S has been upgraded, reaching 1200 ANSI lumens, and it has achieved an ultra-small throw ratio of 0.25:1. It can project a 100-inch large screen at a wall of 37cm.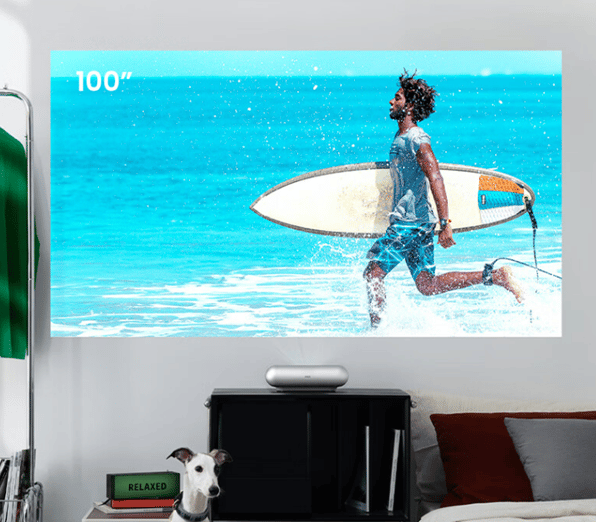 The JMGO O1S is equipped with a quad-core SOC MT9669 with MediaTek ARM-A73 architecture, 3GB memory + 16GB flash memory. In terms of audio, the official said that it was built with Dynaudio Audio, and the bass dived to 55Hz.
The ultra-short focus has stricter requirements on the processing accuracy of each lens on the optical path and higher requirements on the heat resistance of the material of the optical lens. Therefore, JMGO Projection adopts the black technology of nano air conditioner in the red light source with the most stringent temperature requirements. Transfer electrons through the PN junction to achieve fixed-point active heat dissipation.
For short-throw projections, slight design mistakes can lead to severe distortion. With a picture distortion rate of <1%, the JMGO O1S ultra-short-throw projection far exceeds the ultra-short-throw FHD optical machine of the same level in the industry and redefines the product benchmark of ultra-short-throw LED projection.