Recently, Klipsch and McLaren have launched a new true wireless headset T5 II Sport McLaren version. Klipsch also introduced the redesigned T5 II and the new product T5 II Sport. The design inspiration for the T5 II Sport McLaren version comes from the McLaren Formula One racing team and is equipped with multiple functions. For example, its charging box is equipped with a dehumidification system to help the headphones stay dry.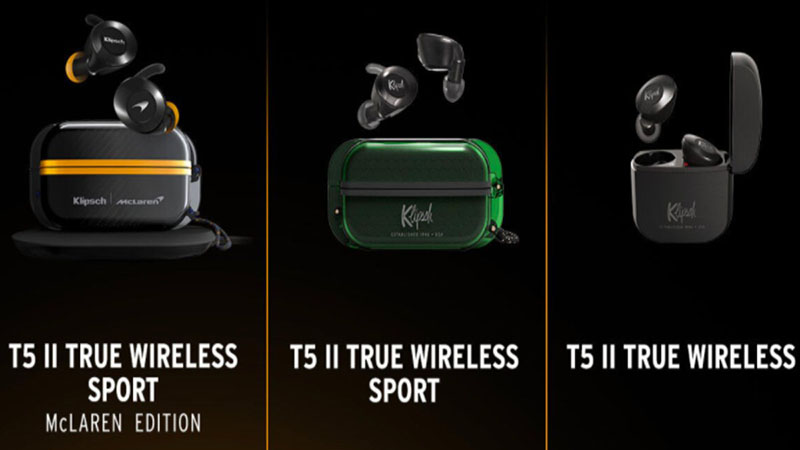 The headphones have an IP67 protection level and can effectively
resist the erosion of dust and water
. The T5 II Sport McLaren version also supports
wireless charging
and can also be c
harged via the USB-C interface
. Klipsch reduced the size of the headset by 25%, and got rid of the longer stem of the previous product, so that the new product can more closely fit the contours of our ears. In addition, it is paired with 6 pairs of patented earplugs, including a pair of comply memory foam earplugs and three different sizes of ear wings, which can provide users with a comfortable fit.
The T5 II Sport McLaren version is equipped with 4 beamforming microphones to provide clear call quality. In terms of battery life, it can maintain
8 hours of use
in a single operation, and it can provide 3 additional charges with the use of a charging box, so the
total battery life is 32 hours
.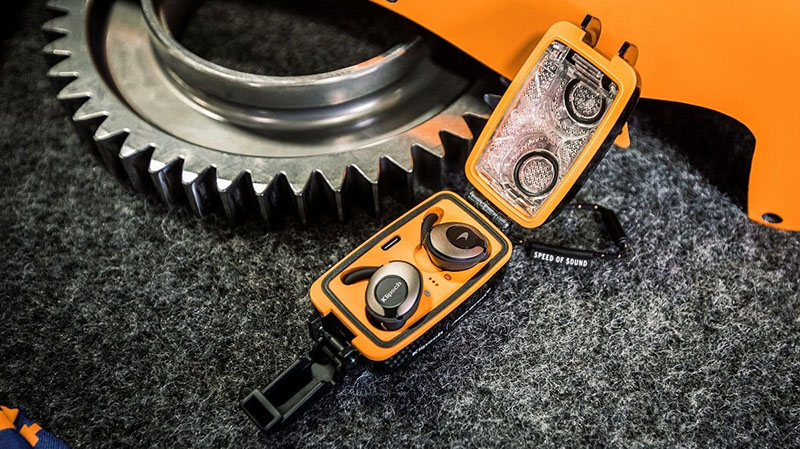 In addition to color matching, the performance design of the T5 II (which does not support IP67 protection level) and the T5 II Sport are almost the same. The change of the former is mainly reflected in the sound quality. The T5 II Sport is a new model of Klipsch. In terms of color, the T5 II and T5 II Sport provide conventional black, white, and green options. The specially customized T5 II Sport McLaren version has McLaren's iconic papaya orange plus carbon fiber color scheme, although it is $20 more expensive than the conventional color. But users can get a free wireless charging pad.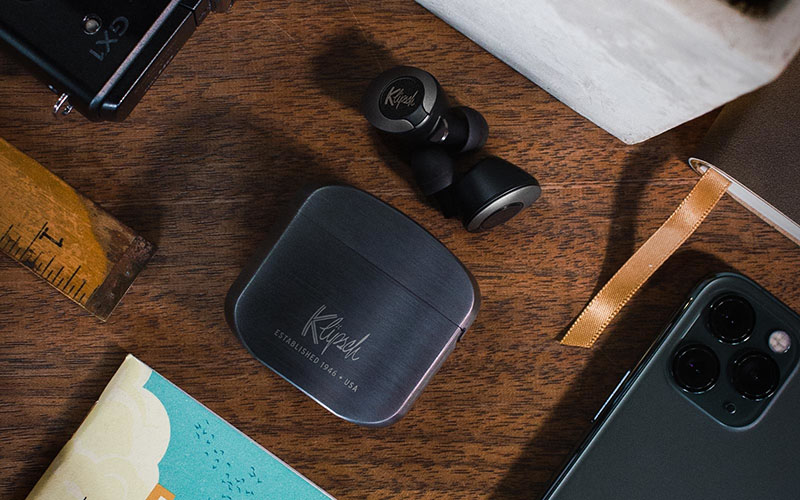 In terms of selling price,
the T5 II is priced at US$199, the T5 II Sport is priced at US$229, and the T5 II Sport McLaren version is priced at US$249
. The product has officially started accepting reservations in the United States.