The Sony PS5 console that game players have been looking forward to has received new information. This time, the news expert has summarized the prices of the PS5 console and all accessories including the handle. In terms of release time, it will be first sold in Japan on November 14 and will be launched in other countries and regions around the world on November 20. In terms of regional prices, the PS5 digital version (without optical drive) is US$399 (44980 yen), the PS5 Blu-ray drive version is US$499 (49980). The DualSense handle is US$59.99 (5980 yen) and the PS5 stand is priced at US$24.99.
As for the
pre-order time
, it is said to be
September
9. Its special significance is that the first generation of PlayStation was launched in North America on September 9, 1995, which coincides with the 25th anniversary.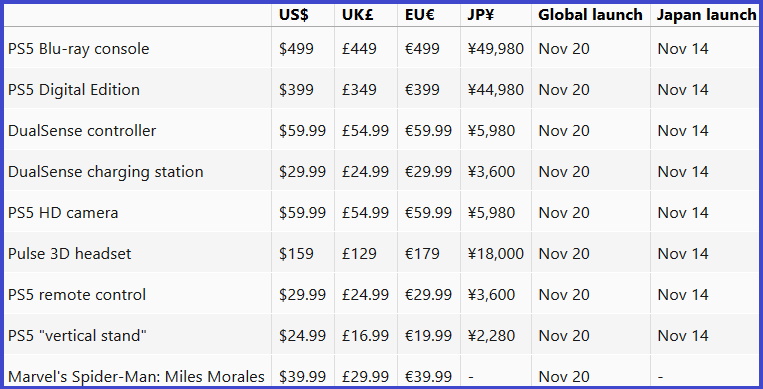 There are also two news that need to be further corroborated. One is that Sony will decrypt the internal structure design of the PS5 console in the form of TearDown in November, and the other is that
God of War 5
is scheduled to debut in 2022.