On May 10th, the world's first 163-inch MicroLED TV, LEDMAN LS163, was officially released. With a price tag of 1.68 million yuan, the TV is a stunning technological marvel that is sure to impress even the most discerning viewer.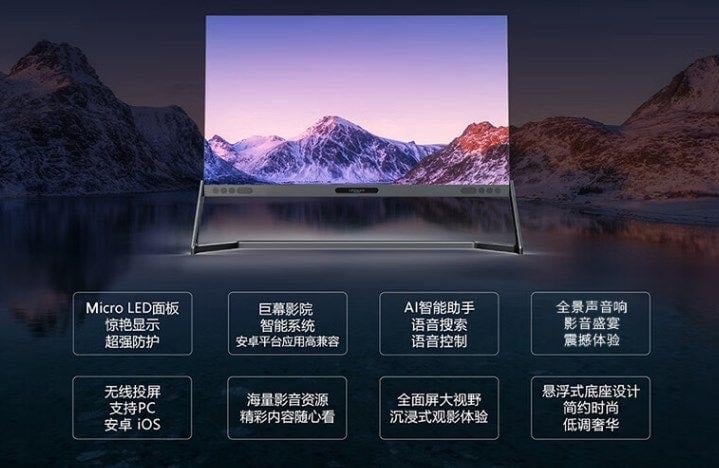 LEDMAN LS163 boasts a host of features, including MEMC motion compensation, HDR dynamic mapping, wide color gamut, and eye protection technology. It also supports AI voice control and wireless screencasting, with 64GB of storage that can be used to download and install apps from the Dangbei market. In addition, the TV is highly protected against impact, moisture, mold, static, water, and dust. Users can even choose to upgrade the TV's sound system to create a 7.1.4 Dolby panoramic sound effect.
According to reports, LEDMAN LS163 is equipped with the Huawei V900 chip, which supports 8KP120 decoding of mainstream decoding protocols. It also integrates an eight-core 64-bit Cortex-73 CPU, Mali-G52 MC6 GPU, independent NPU, dual-core HiFi3 audio DSP, and more. These features make the TV suitable for various applications such as 8K video playback, smart homes, smart interactions, and smart audio and video.
In January 2023, LEDMAN's 163-inch MicroLED Ultra HD home theater screen made its first appearance at the Shenzhen International 8K Ultra HD Video Industry Development Conference. LEDMAN LS163 is a truly remarkable product that sets a new standard for ultra-high-definition television.