Lenovo recently launched a new smart projector, the YOGA Smart Projector T500 Play, a mobile high-definition projector with a 100-inch projection area, cinema-level shocking sound effects, ultra-large power, portable mobile and other major features. How's Lenovo YOGA T500 Play Projector review? Let's have a look.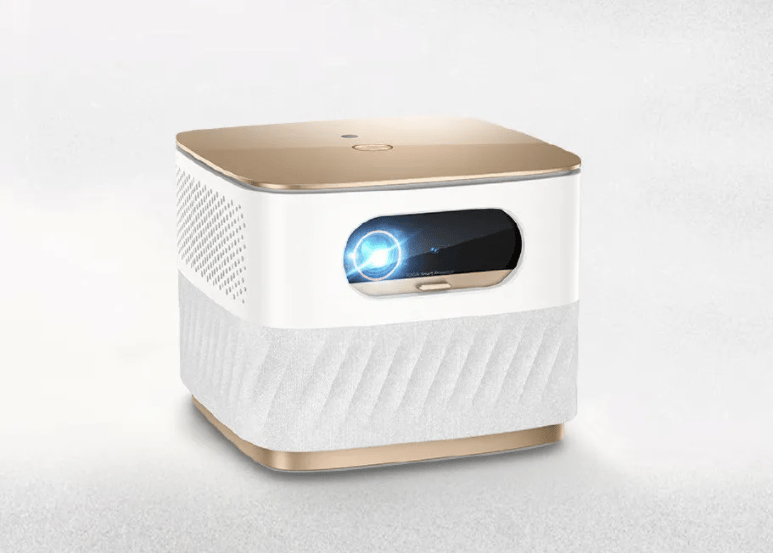 Appearance
The appearance of Lenovo YOGA Smart Projector T500 Play adopts a simple and elegant design style. The champagne gold top is matched with a cherry blossom white body and a light gray textured velvet net, which is more textured and versatile. The three-dimensional fabric panel part can make the sound more penetrating and easy to clean at the same time.
Audio
Lenovo YOGA Smart Projector T500 Play not only continues the excellent sound presentation of its predecessor product T500, but also has a pair of 2.0-inch 10-watt neodymium-iron-boron internal magnetic cinema-grade high-quality speakers built-in on this basis, supplemented by dual Passive radiator and large sound cavity. In addition, Lenovo YOGA Smart Projector T500 Play can also exist independently as a Bluetooth speaker, which can continuously play music for over 10 hours without turning on the light source.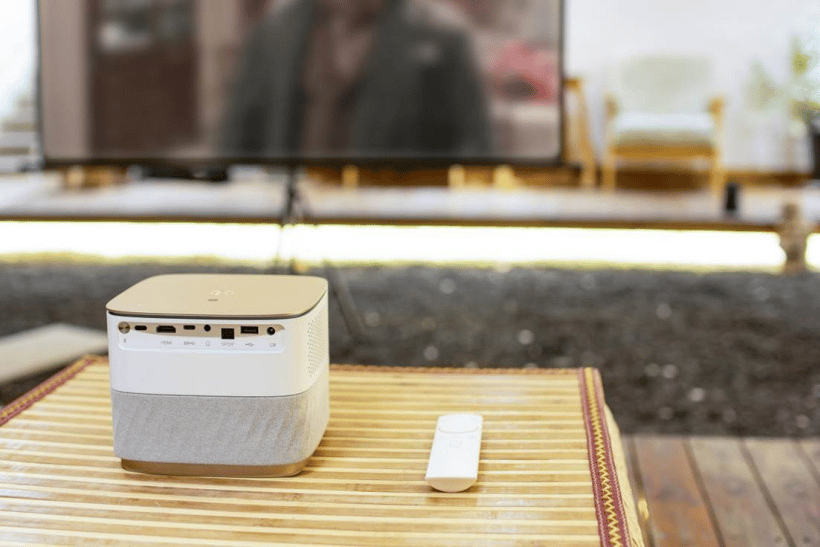 Image
Lenovo YOGA Smart Projector T500 Play brings a large projection area of up to 100 inches with 1080P high-definition resolution and supports 4K cinema-level video decoding. Lenovo YOGA Smart Projector T500 Play supports Lenovo's EEP intelligent image quality enhancement engine, which adds brilliant color effects to the picture on a clear basis. At the same time, T500 Play also supports HDR10+ and HLG decoding.
Light Source
As for the light source, Lenovo YOGA Smart Projector T500 Play uses DLP projection technology and is equipped with RGB+B four-channel high-brightness LED light source. The new cat's eye smart light-sensing technology allows the screen brightness to be automatically adjusted to the appropriate brightness for the human eye according to the ambient light. In addition, T500 Play also has a 3-second super-fast focusing and four-point keystone correction function, which ensures that the screen is perfect when it is projected.
Battery Life
Lenovo's YOGA Smart Projector T500 Play has a built-in 22500mAh lithium battery with a maximum viewing time of 5 hours, which is equivalent to continuously playing 3 movies or 60 episodes of cartoons.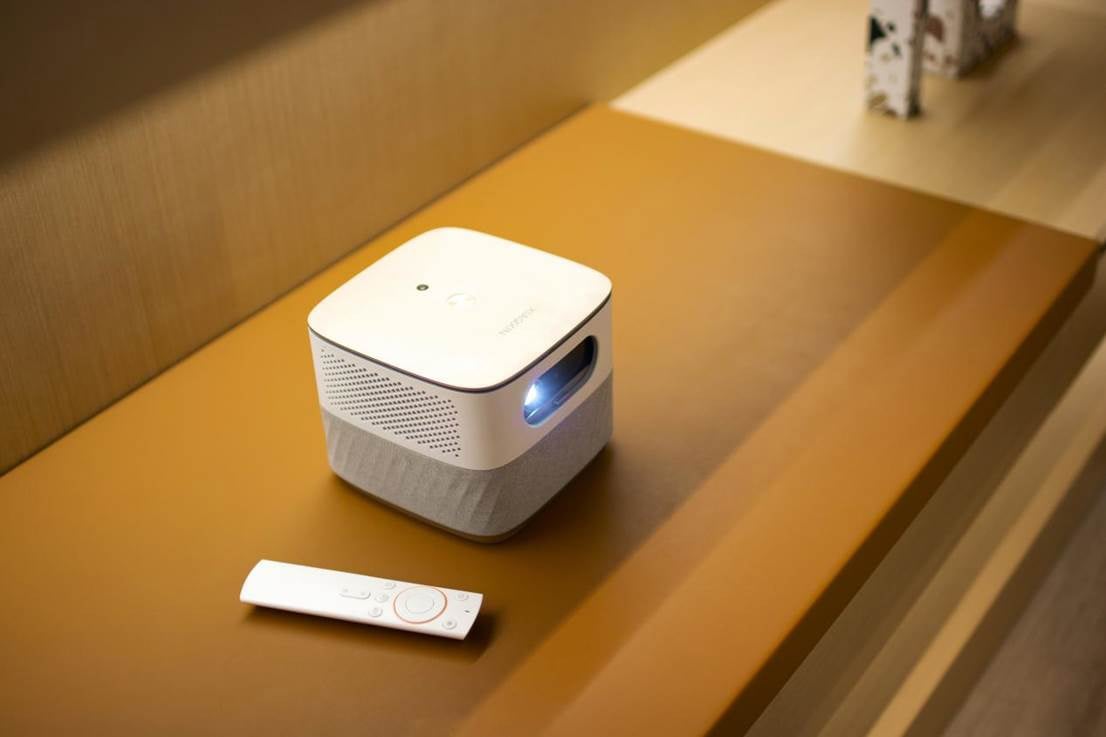 Game Connection
Lenovo YOGA smart projection T500 Play is equipped with a Type-C image interface. Players only need to connect PlayStation, Switch and other game devices or mobile phones to the T500 Play through wires to experience the experience of changing a small screen to a large screen in seconds.
System
Lenovo YOGA Smart Projector T500 Play uses Amlogic T972 high-end chip with 2GB + 16GB storage space. In addition, the T500 Play adopts a three-dimensional intelligent partitioned heat dissipation architecture, and the CPU temperature intelligently controls the fan speed, achieving ultra-low mute effect on the basis of high-efficiency heat conduction by copper pipes.
In general, Lenovo YOGA T500 Play Projector performs well in all aspects, especially its super battery life, which is very suitable for outdoor movies. Currently, Lenovo's YOGA Smart Projector T500 Play is priced at $471, and the initial price is $424. The pre-sale will start on December 9th and will be officially launched on Lenovo's official website and other platforms on December 23rd.