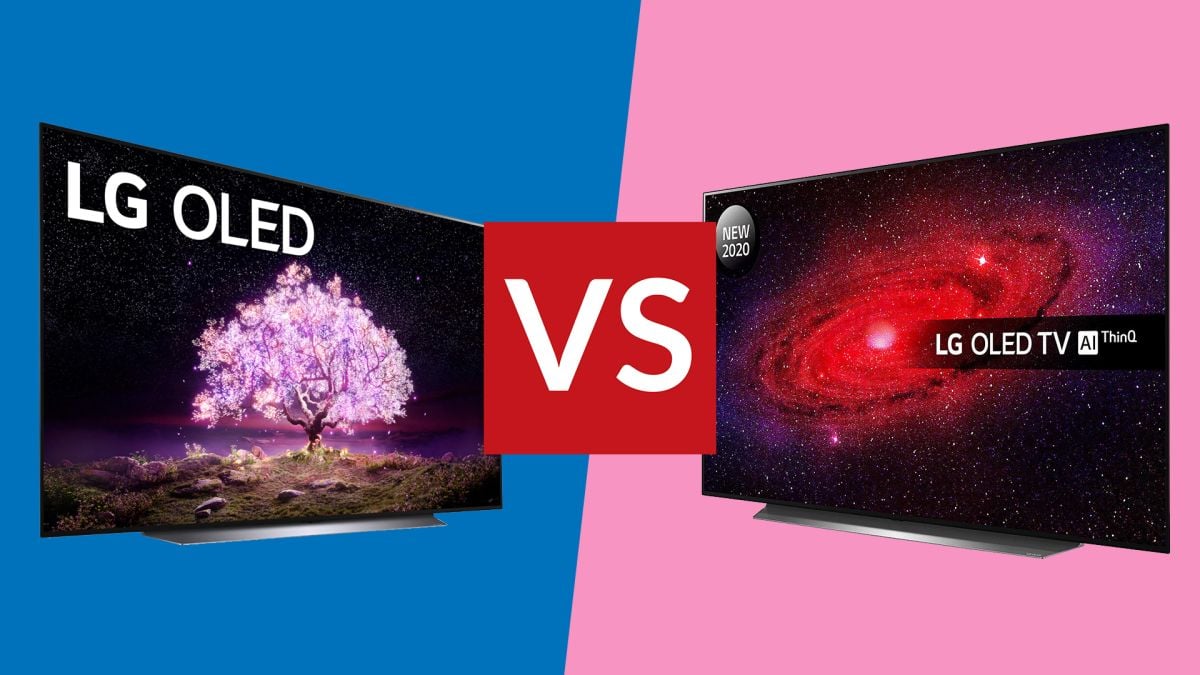 Choosing between the LG C1 or the LG CX for your TV can be difficult. Both are top-notch options with 55-inch, 65-inch, and 75-inch screens and 4K Ultra HD technology. But what are the key differences between them? Which one should you buy? Read on to find out more about these two models and decide for yourself!
The LG C1 and the LG CX are two of the most popular televisions on store shelves today regarding black levels, colors, rendering power, and design quality — there are even a few similarities in speaker quality. The big difference being that the price tag on the C1 OLED is a few bucks more than the CX OLED. If you've been looking at either of these TVs, you've likely wondered which one is better for your home. Which one should you buy?
To give a little bit of information about each model, we'll look at the basic specifications.
LG C1 vs LG CX: Design & Construction​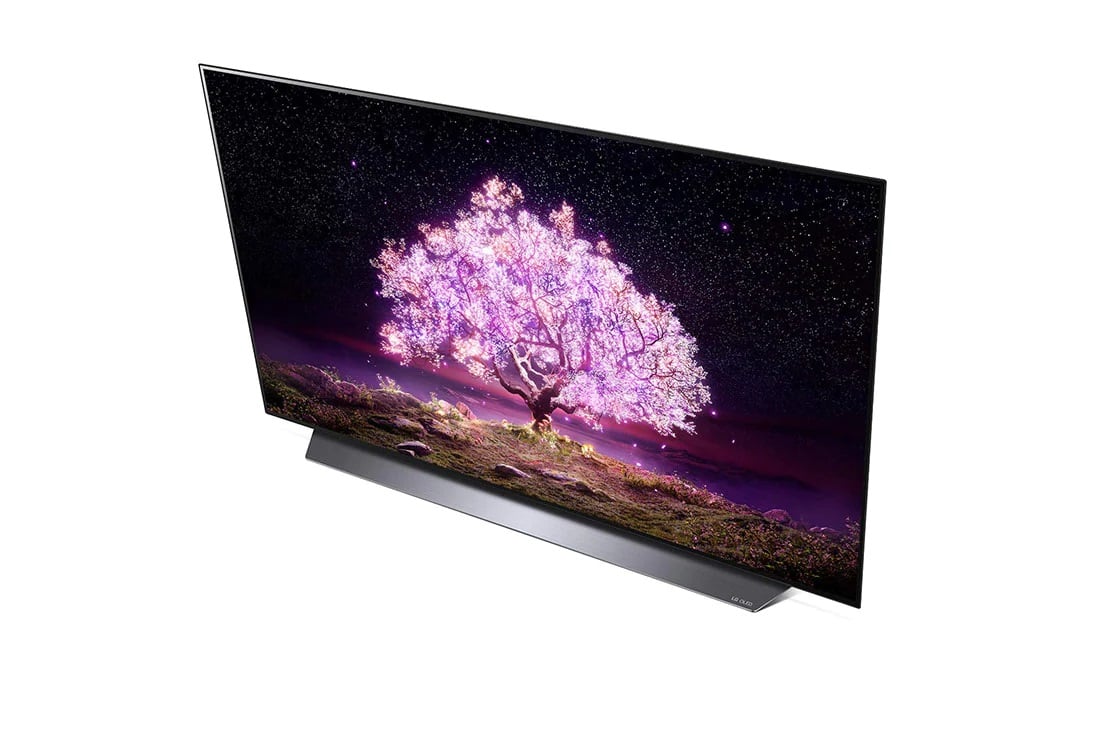 LG's C1 & CX TVs are among the sleekest in the industry, so you won't be able to tell them differently. A side view shows a tiny panel piece (about 3mm) and a bigger section (approximately 4.7cm) that contains the connectors and speakers on both sets. Both use the same pedestal base, which is attractive but broad and low, making the entire footprint bigger than certain furniture and perhaps posing problems for people who want to add a soundbar to the whole setup.
Both versions may be mounted to the wall using ordinary TV wall mounts, although neither set will be flush with the wall. CX and C1 are virtually similar, however, with minor color differences. Therefore, it's up to you to decide which one to choose.
LG C1 Vs LG CX: Comparison of Specifications​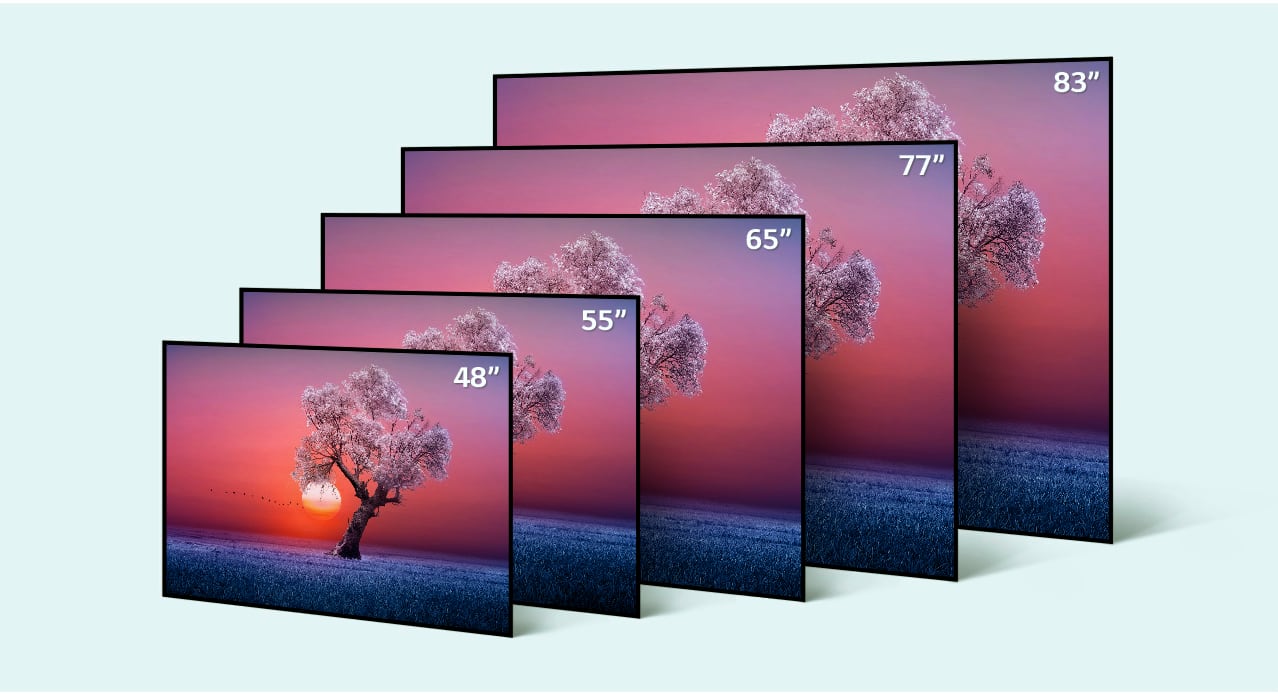 The 4K OLED screens on both TVs are stunning. An HGIG option might assist you in receiving the most realistic HDR contrast from HDR games on both models, which have four HDMI 2.1 ports. Both televisions are among the greatest gaming televisions on the market. In contrast, unlike the CX, the C1 offers an entirely new 'Game Optimizer' interface that lets you make gaming-specific adjustments.
Also, the C1 has the updated webOS 6.0, whilst the CX is stuck with webOS 5.0. Instead of taking you to a fresh, full-screen homepage like the C1, clicking 'Home' on the CX brings up a row of applications and sources over whatever you're now seeing. This seems like a step-down.
Apple AirPlay 2 and Bluetooth are also available as wireless connectivity options for the C1 and CX. It's also simple to incorporate your TV into a smart home, thanks to the built-in compatibility for Google and Amazon's Alexa assistants.
Also, LG has updated their Magic Remote for the C1. There are several shortcuts to your favorite streaming providers on the new model, which is somewhat slimmer than its predecessor. The Magic Remote's pointer capability is still there.
Picture Quality and Performance Comparison: LG C1 vs LG CX​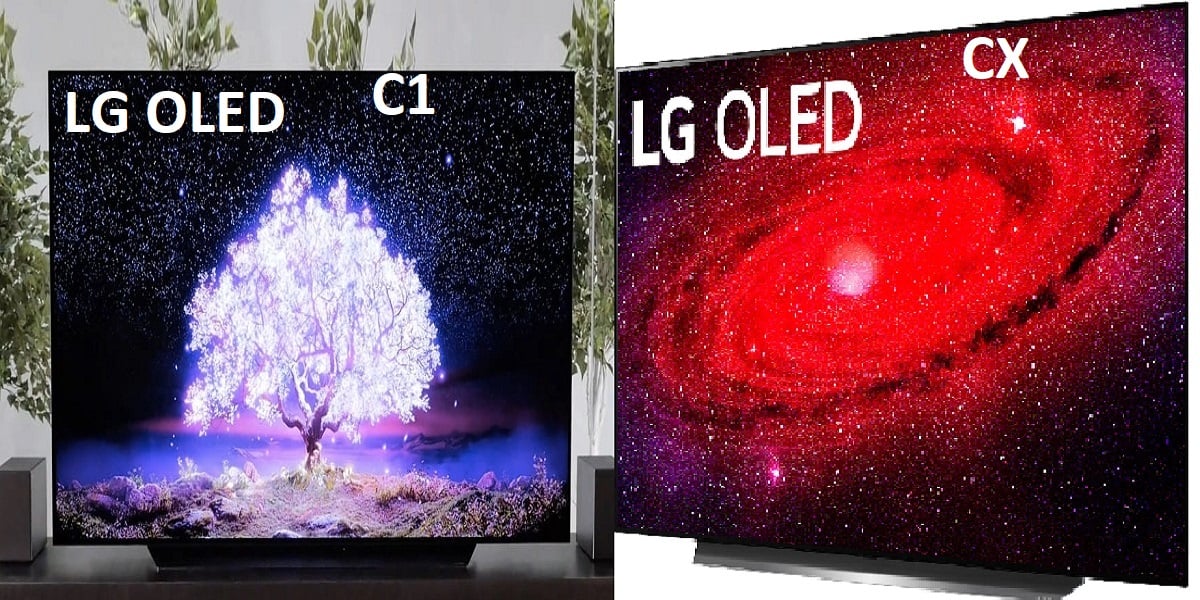 Similar to CX, the C1's performance is excellent. Excellent, to put it mildly. The new Cinematic Movement option and de-contouring have been improved, but overall, the C1 delivers the same outstanding performance as its predecessor.
There is no difference in the quality of Dolby Vision content on any of these televisions, and OLED's flawlessly deep blacks are just as impressive on both sets. As a result, HDR10 movies and TV programmes are very dynamic.
For the most part, the C1 isn't a huge increase over the CX in terms of image quality, but that's because it didn't have to be, and the tiny gains are worth it, especially if you're sensitive to motion processing.
Sound Quality: LG C1 vs LG CX​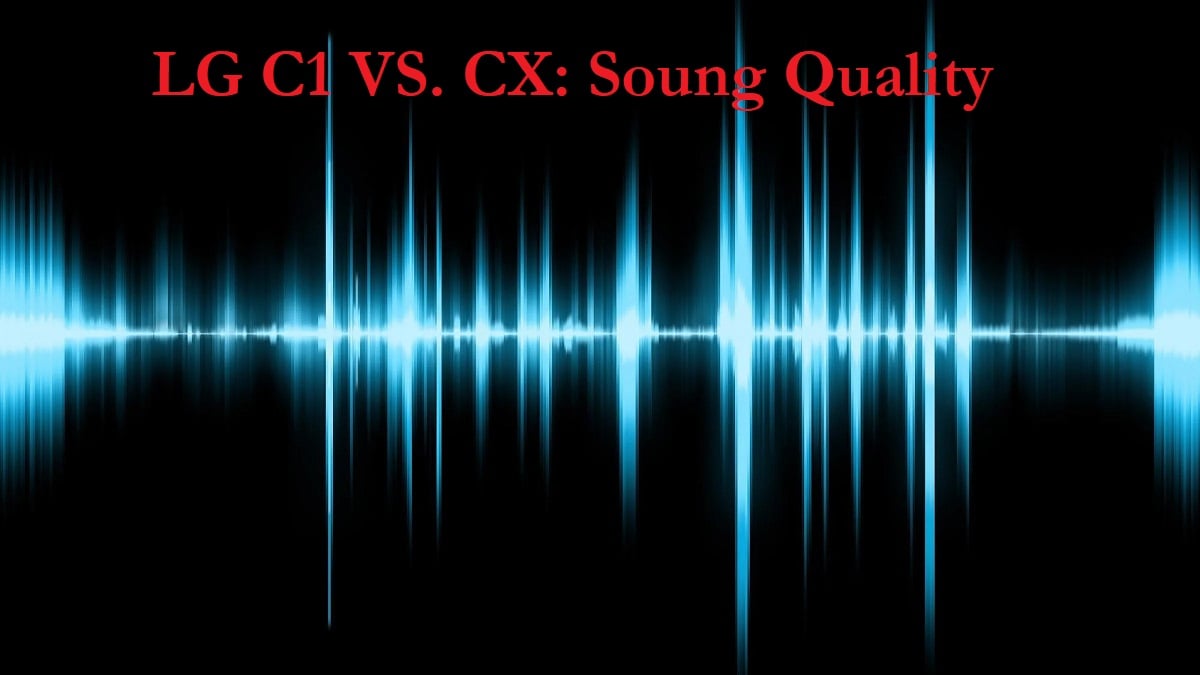 Despite the enhanced processing technology, the LG C1's speakers are identical to those on the CX. When Dolby Atmos is enabled, the sound is cleaner, more open, and expansive, giving everything a more cinematic impression.
On the flip side, the C1's sound is less dynamic and powerful than its predecessor's, making it less thrilling. While the C1 may appeal to those who choose smoothness over exhilaration, sacrificing the CX's exuberance is a pity. A new model may be able to integrate the greatest aspects of both technologies. Lastly, it would help if you also considered purchasing a Dolby Atmos soundbar or surround sound system in addition to any of these two TVs.
Other Specifications Comparison

​
| | | |
| --- | --- | --- |
| | LG C1 | LG CX |
| Screen sizes | 48", 55", 65", 77", and 83" | 48", 55", 65", and 77" |
| Resolution | 4K UHD (3840 x 2160) | 4K UHD (3840 x 2160) |
| Refresh rate | 120 Hz | 120 Hz |
| Audio | 2.2 channel sound | 2.2 channel sound |
| Processor | α9 Gen 4 AI Processor 4K | α9 Gen 3 AI Processor 4K |
| Price range | $1,499-$5,999 | $1,499-$3,500 |
| Supported formats | Dolby Vision, HDR10, HLG | Dolby Vision, HDR10, HLG |
| Ports | 4x HDMI 2.1 | 4x HDMI 2.1 |
| Smart TV software | webOS 6.0 | webOS 5.0 |
Last edited: