The LG CineBeam HU710PW is a 4K projection released by LG in February, and has an excellent balance between price and performance, with the webOS Smart TV system. Let's take a look at the LG CineBeam HU710PW projector review.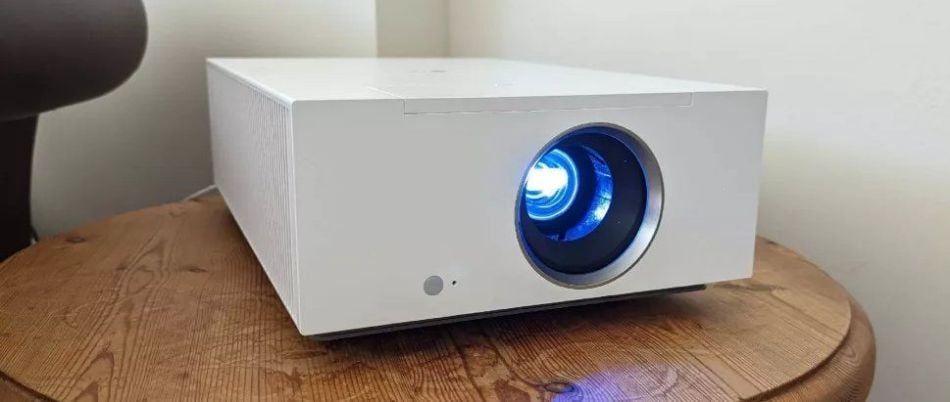 1. LG CineBeam HU710PW Review Appearance​
The LG CineBeam HU710PW has a rather ordinary appearance. The outer layer is white plastic, basically nothing design, looks more like a square white box. Directly above the projector lens are two large manual dials for zooming and focusing. When you turn them, you can make detailed adjustments to the image.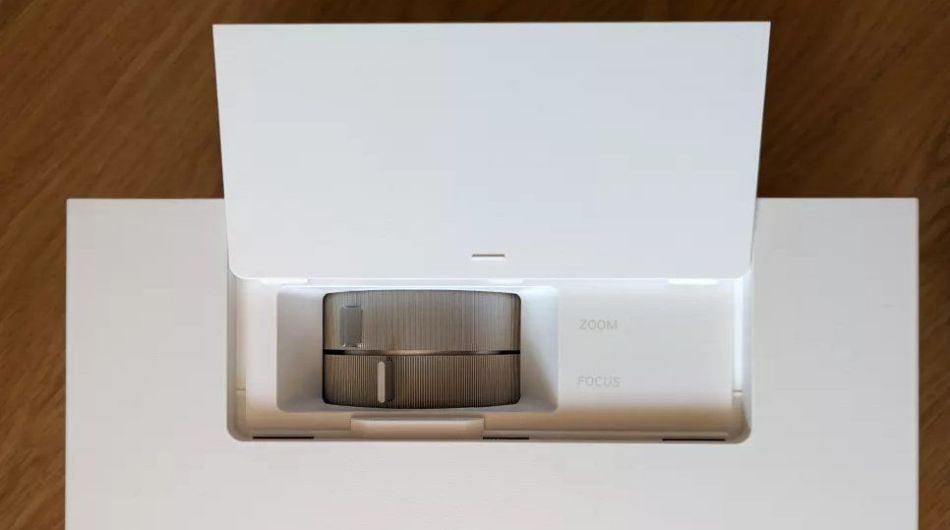 At the bottom, there are two retractable feet and a convenient hole for attaching to the projection stand, which can be placed on a table or hung from the ceiling. The projection height can also be changed by rotating the stand below.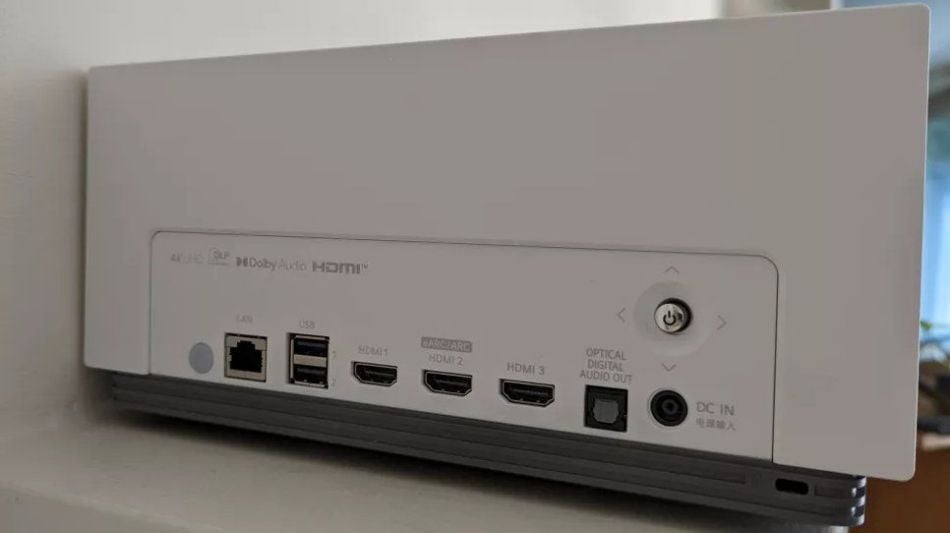 The back of the projector features multiple ports, with a total of three HDMI 2.1 ports, one of which is an eARC input compatible with a variety of bar speakers. There is also an optical digital audio output port for connecting speakers, as well as an Ethernet input to help make the streaming platform run as smoothly as possible. There are also two USB 2.0 ports. The LG CineBeam HU710PW measures 10.2 x 15.4 x 4.8 inches and weighs 14.3 pounds (6.5 kilograms).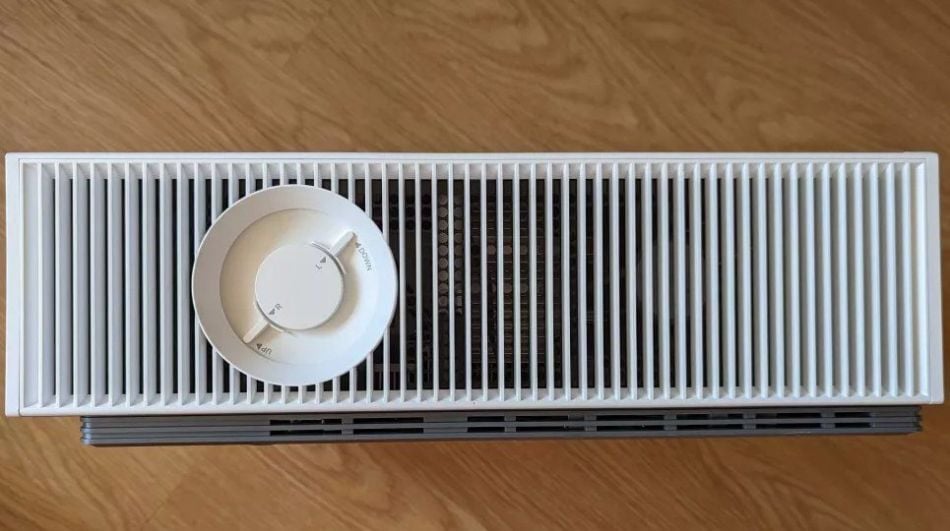 Probably the best looking design is its remote control. It can be moved by physically moving the remote's screen cursor so you can select different screen options. LG's remote, however, offers one-touch shortcuts for Netflix, Disney Plus, Amazon Prime Video, and HDMI 1. Best of all, the remote glows when in use. Even if you're using the LG CineBeam HU710PW in a dark room, you won't have to worry about not being able to see the remote control buttons.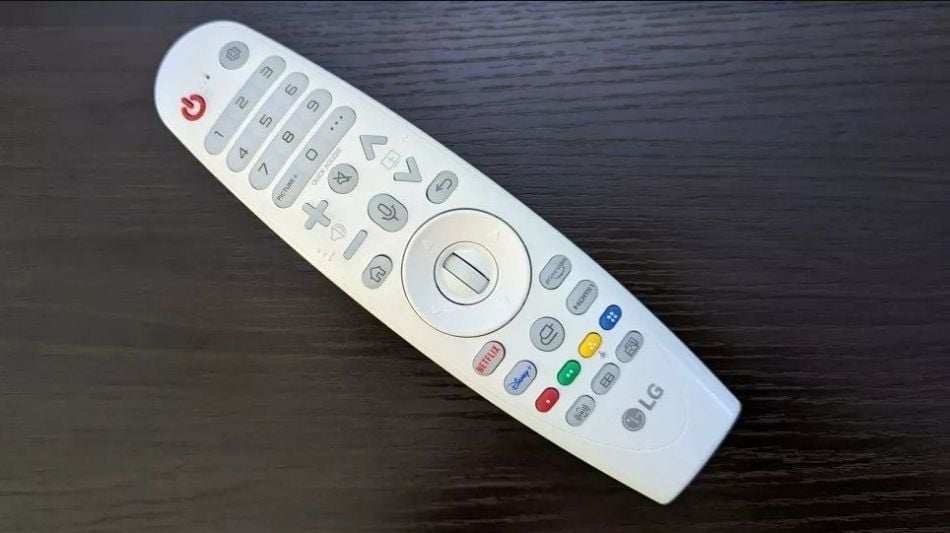 2. LG CineBeam HU710PW Review System​
The LG CineBeam HU710PW projector uses webOS 6.0, one of the best smart platforms available for TVs and projectors. Just like the versions on LG OLED TVs like the LG C2 and LG G2, the platform brings you all the best streaming services (like Netflix, Amazon Prime Video, Disney Plus and Apple TV Plus). Its menus are easy to navigate, and its intuitive home screen provides quick access to your favorite services and content recommendations based on your viewing history.
In addition, the projector supports AirPlay. if you have an iPhone or iPad, you can stream content from your portable device to the LG CineBeam HU710PW with the push of a button. you can even set up HomeKit to add this projector to the collection of smart devices you can control with a single app.
3. LG CineBeam HU710PW Review Picture Quality​
The LG CineBeam HU710PW's 4K image is outstanding. It uses a hybrid light source technology of LED light source and laser technology, and the combination of the two can reach 2000 ANSI lumens. When testing projectors, we often use movies like Spider-Man: Return of the Hero to complete our tests, and this projector was able to reproduce our hero's brightly colored spandex suit and purple glowing weapon.
In addition, the LG CineBeam HU710PW boasts a high contrast ratio. When viewing a dark image, the contrast between light and dark was clear and not reduced to a black mass of pixels like less powerful projectors.
When viewing in a dark room, we can effortlessly see all the details on the screen, thanks to the LG CineBeam HU710PW's 2000 ANSI lumens of brightness and 2000000:1 contrast ratio.
In addition, the user can switch between image modes in the settings, customizing the settings to their preferences and settings. In addition, the LG CineBeam HU710PW will remember your custom settings. Even if it is turned off, so there is no need to change the setting options every time you start up.
4. LG CineBeam HU710PW Review Gaming Performance​
To test the projector's gaming performance, we fired up Elden Ring, a game with a very wide range of environment variations, from bright gilded castles to dark and dank catacombs, which can be a bit disappointing to test overall.
Despite having an HDMI 2.1 port, this projector is only capable of 4K at 60Hz, so you'll need to choose between performance and picture quality. Even with the projector's gaming mode turned on, it still has a lot of input lag, which can affect the gaming experience. However, this may not have much impact on some casual games.
5. LG CineBeam HU710PW Review Audio​
Compared to the picture effect, the audio performance of LG CineBeam HU710PW has many shortcomings. LG CineBeam HU710PW has two 5W speakers, in fact, this audio configuration is a little too low, and does not match the picture.
So if you want to have a better audio experience, it is recommended to pair with bar speakers or connect other better audio systems to make up for the lack of sound quality.
6. LG CineBeam HU710PW Review Summary​
Overall, this projector seems to be excellent in terms of picture quality, but average in other aspects such as sound quality, gaming performance, etc. It is priced at $2499 in the US, which is relatively expensive.