LG is about to launch the new CineBeam HU915QEG ultra-short-throw projector in China, with true 4K resolution that can project 100-inch images against a wall at short distances.

This projector has been launched on LG China's official website, has 3700 ANSI lumens, supports 4K Ultra HD (3840 x 2160) display, and is also equipped with 2.2-channel 40W speakers.
The LG HU915QE features three-channel laser technology that uses RGB to separate primary colors to provide brighter color expression for a vivid picture while guarding against color loss.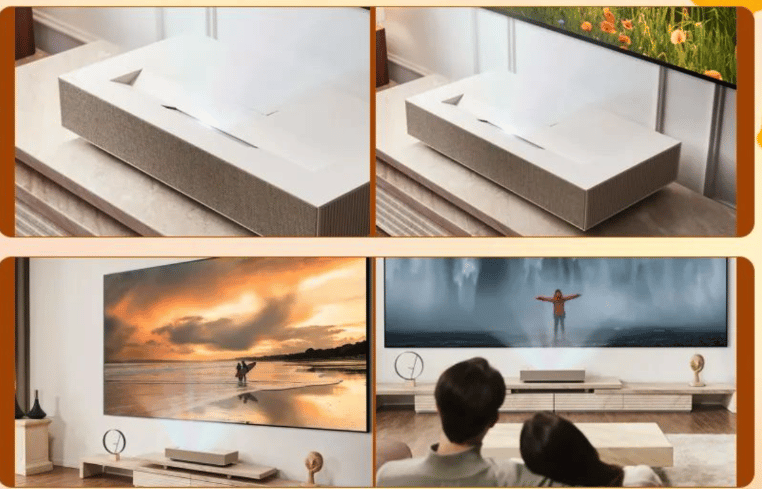 LG CineBeam has 8.3 million pixels, adopts 4K ultra-high-definition laser technology, and adopts a contrast ratio of 2M: 1. It can project a 90-inch screen at 5.6cm, a 100-inch screen at 9.8cm, and a 120-inch screen at 18.3cm.
The LG HU915QE supports adaptive contrast by automatically adjusting the laser output to the screen to give the image more depth for high contrast. Bright scenes appear brighter, while dark scenes retain detail in deep blacks and shadows. Interfaces include 3 HDMI ports, 2 USB ports, optical digital audio output, and a LAN port.