The Apple Music application for LG smart TVs has been launched to users. This app is the same as Apple Music on all other platforms, with more than 90 million ad-free songs, more than 30,000 curated playlists, 4K resolution music videos and Apple Music Radio.
Users can also transfer all the songs, albums and playlists in their music library. It is also planned to allow up to 100,000 songs to be downloaded to the user's personal database, which can be accessed from any device regardless of whether it is connected to the Internet.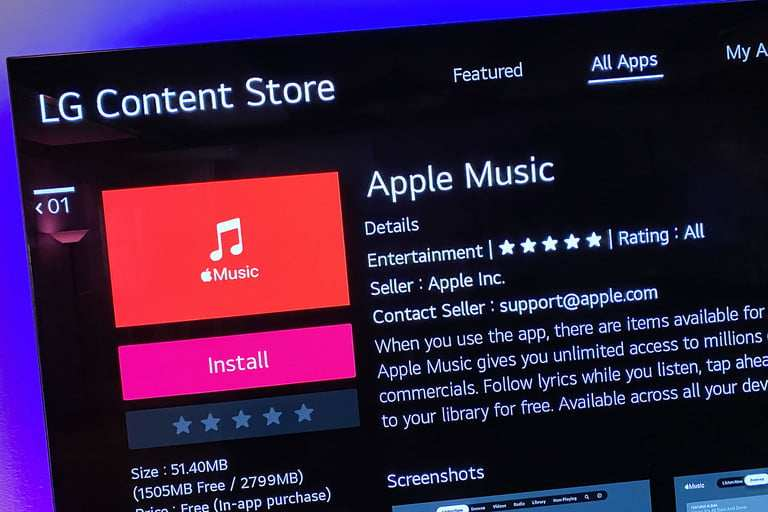 The large-screen version of the Apple Music app seems to be very similar to the Apple Music app on Apple TV in terms of interface. For users who are familiar with Apple Music, learning time can be saved. The app is gradually being promoted to LG users.
For LG TVs with WebOS 4.0 or higher, or models updated in 2018 and later, you can try to find related apps in the app store.