The painting animation
Loving Vincent
has got attention from not only Van Gogh's art lovers but also movie & painting fans. The director Monika Marchewka has answered some questions about the film via social media.
Q: Is there a very strict requirement when organizing many people painting? Does each painter have room for self-expression?

Monika Marchewka: Yes there's requirement. And each painter has to paint like Van Gogh since it's a film paying respect to him. We have to paint in his style. When painters have their own styles going on I'll try to correct them.
Q: you guys basically use rotoscop or 3d for the animation, so what means all your painters are just painter not 2d animator? 2end question: i saw you guys use some VFX to do a few shots, and did you try use VFX to make entier movie? and what different?

Monika Marchewka: We are painters and animators both. We use rotoscop only for help. It helped to follow the movement in the film.
Q: Is there any difference or similarities between the painting and the film?Such as color,technique and subjects?

Monika Marchewka: At the end of production, there will be editors doing small color corrections and such to make it more like a film.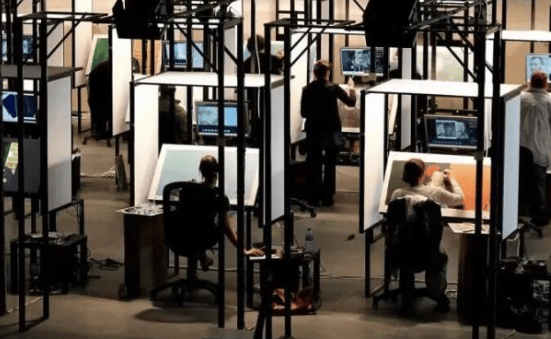 ​
Recommended reason:
This is one of Van Gogh's Letters, also a filmmaker Van Gogh wrote love letters.
Recommended crowd:
Van Gogh enthusiasts, Western painting enthusiasts
Watching tips:
1. In order to complete the creation of the film, more than 100 painters imitated Van Gogh's painting techniques and drew 853 oil paintings.
2. The idea of using paintings to create movies was first seen in the British science fiction writer Arthur Clark's novel "End of Childhood".
3. The lyrics of the film's ending song Starry Starry Night also embed many Van Gogh's handed down paintings.
Movie review
[Beloved Van Gogh] is more than a love letter to the artist, it also makes every audience who loves movies remember why they fell in love with movies.