Marshall's most popular portable speaker is back with a new look. The second-generation Emberton speakers deliver stronger sound and a wider soundstage for a great listening experience on the go.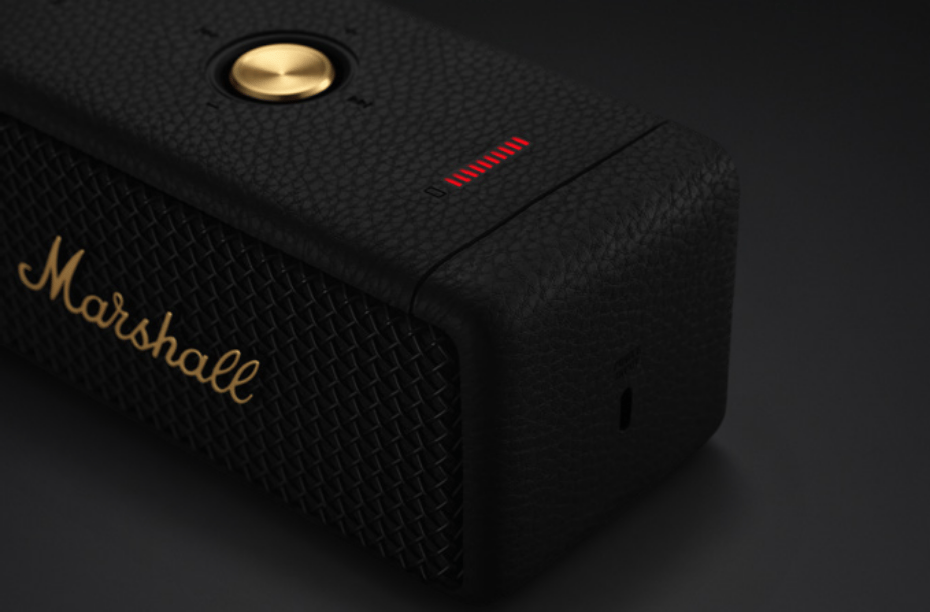 1. Signature MARSHALL sound quality​
Emberton II truly reproduces the music scene with rich, clear and loud sound. Two 2-inch full-range drivers and two passive radiators deliver the Marshall sound that listeners know and love. By analyzing the spatial characteristic parameters in stereo recordings, the Emberton II can produce a wide sound field that is in sharp contrast to its size, and is the best speaker in its class. This speaker is also equipped with Marshall's unique stereo technology, which brings better stereo performance than ever before, and can bring a full sense of surround sound in any scene, creating an immersive listening experience.
2. About 30 hours of wireless battery life​
The Emberton II offers about 30 hours of wireless battery life on a single charge — 50 percent more than the previous generation of speakers. With a compact form factor, durable performance, and solid battery life, the Emberton II is ideal for on-the-go. When the battery is exhausted, it can be fully charged after charging for about 3 hours. If you want to shorten the charging time, the Emberton II also has a fast charging function, which can last for about 4 hours after 20 minutes of fast charging. The listening experience is important, and this speaker lets you say goodbye to the torment of waiting for charging.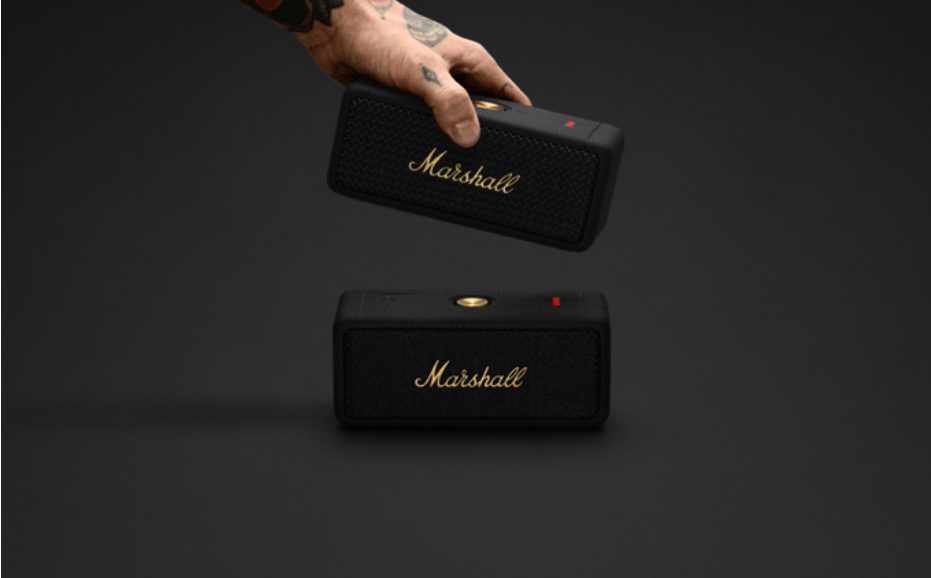 3. IP67 protection​
Emberton II features a silicone case and a solid metal grille for durability and easy handling. Emberton II has an IP67 dust and water resistance rating and can still be used normally after up to 30 minutes in 1 meter of water. Take it with you wherever you go without worrying about rain or dust on the go.
4. Pair and play to make the music dry​
The controls of the Emberton II are designed to be intuitive and easy to use—pair and play, and you're ready to enjoy your music. Through Marshall's app, you can find the right sound among preset equalizers, or keep your speakers up to date with the latest firmware via an online (OTA) upgrade. Simple to use, Emberton II features multi-directional control buttons for playing, pausing, skipping tracks, adjusting volume and controlling the power switch.
5. Stack mode, multi-speaker playback​
Emberton II supports Stack mode, which allows multiple Emberton II speakers to be interconnected, amplifying the sound and making it louder. This mode can be activated via the controls on the speaker. Connect as many Emberton II speakers as you want to create a soundstage as wide as you want.
6. Greener construction​
Emberton II inherits the brand's classic exterior design, while using a more sustainable and environmentally friendly construction. This speaker does not contain any PVC content, and the plastic content contains 50% recycled plastic, all from waste electronics, water bottles and car lamp shades.
7. Classic MARSHALL design​
Emberton II blends modern technology with classic Marshall design, combining powerful sound with classic styling. A return to the classic pebbled leather design can be seen in this new generation, along with signature details such as the solid metal grille and the handwritten Marshall Logo, a nod to the brand's great rock legend.
8. Bluetooth 5.1​
Emberton II is equipped with Bluetooth 5.1 technology, which can be easily connected, supports wireless music playback, and has excellent sound quality.