I bought a Mi Box S and connected it to my TV. Once connected to WIFI, you can use the Mi Box to access any streaming software application content. How does it work? Is it worth buying? There are some opinions and experiences on the Xiaomi Mi Box S review and evaluation.
1. Mi Box S Review: the Price

​

Mi Box S is available on Amazon now for $60.97, which is not too expensive. Compared to the other TV box, I took a fancy to its value for money.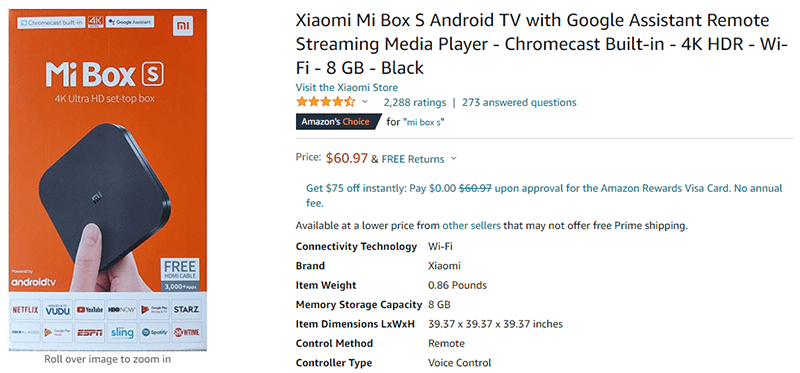 2. What's in Mi Box S?

​

Unwrap the packing box, there are Mi Box S body, Bluetooth voice remote control, two AAA batteries, power adapter and HDMI cable, and instructions for use. They look concise and but smart. I can't wait to explore them.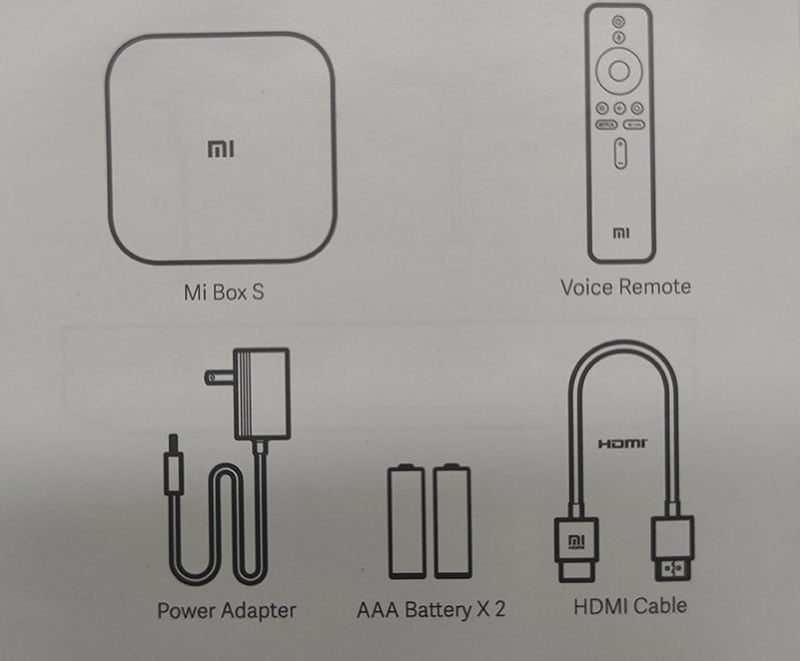 3. Mi Box S Review: the Appearance

​

This is a small square frosted black box with a diameter of less than 10 cm. The four corners are curved, which makes them very comfortable to touch. It's not as small as other streaming media devices such as Amazon Fire TV Stick or Google Chromecast, but it won't feel awkward and bulky even when placed near or behind the TV.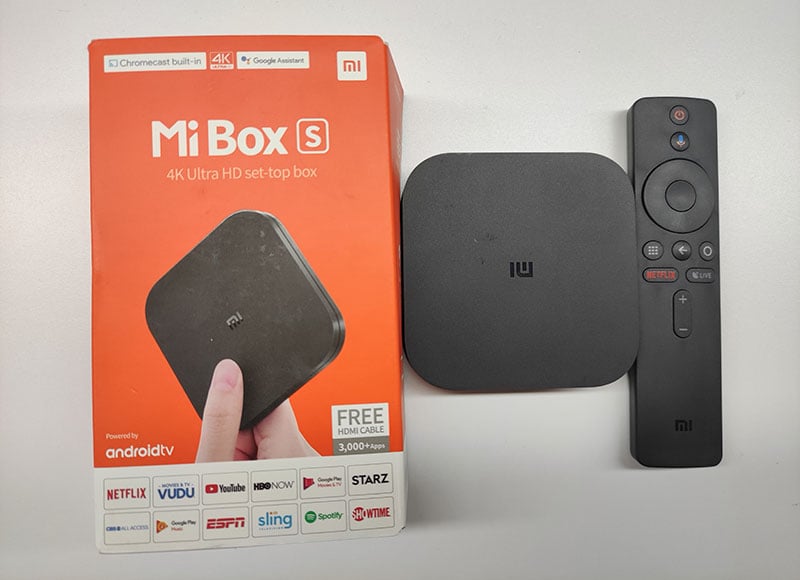 4. Mi Box S Review: the Interface

​

The interface of Mi Box S is very simple, with only a power input, HDMI, an audio output for connecting external speakers (you can also use Bluetooth) and a USB port. These simple interfaces make the operation very simple and convenient. You only need to connect the power adapter to the power socket, and then connect the Mi box to the TV with the HDMI cable. I really love its simple and convenient operation, even the elderly can learn it.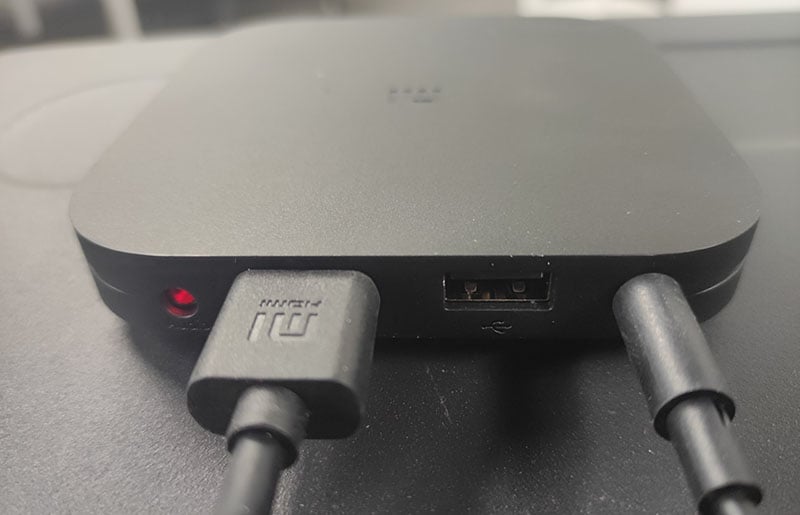 5. Mi Box S Review:

Compatible with diverse applications

​

Mi Box S has 2GB of RAM and 8GB of built-in application storage space and is equipped with a Cortex-A53 64-bit CPU. Mi Box S is compatible with thousands of applications, including Netflix, Amazon Prime, Disney+, Spotify, YouTube, HBO and even TikTok.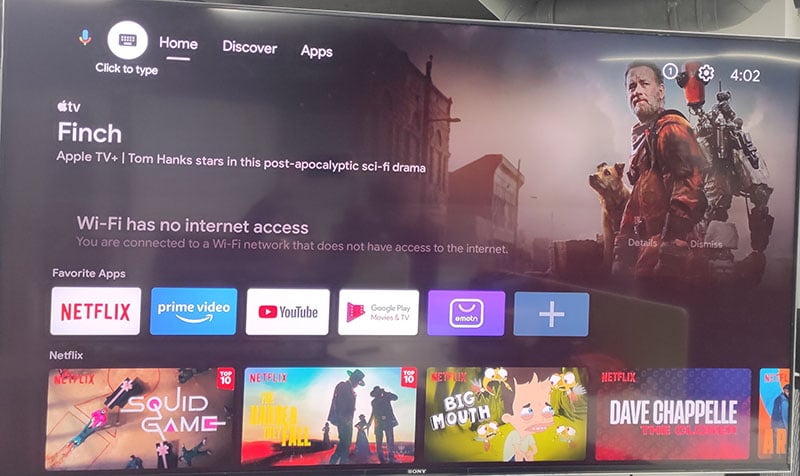 When you turn on the device, it will guide you through the WiFi setup. Some apps on the Mi Box are pre-installed, and you can download any other apps you need from Google Play (Login to your Google account first when entering Google Play).
If you can't find the application you want in Google Play for these applications, you can also install any third-party software by downloading
Emotn Store
, from where you can get various apps global, and its sharing code function enables you to share the unique applications with netizens. ( Check this article:
How to install Emotn Store on Mi Box S?
)
6. Mi Box S Review: Built-in Chromecast

​

The Mi Box has a built-in Chromecast, so you can directly cast your favorite entertainment content from your phone, tablet or laptop to your TV.
7. Mi Box S Review: Picture quality and audio quality

​

Mi Box S support 4K Ultra HD content. The picture quality feels very good. Visually, it looks impressive. In terms of audio, if you have a compatible TV, speakers or soundbar, Mi Box S supports Dolby Audio and DTS 2.0.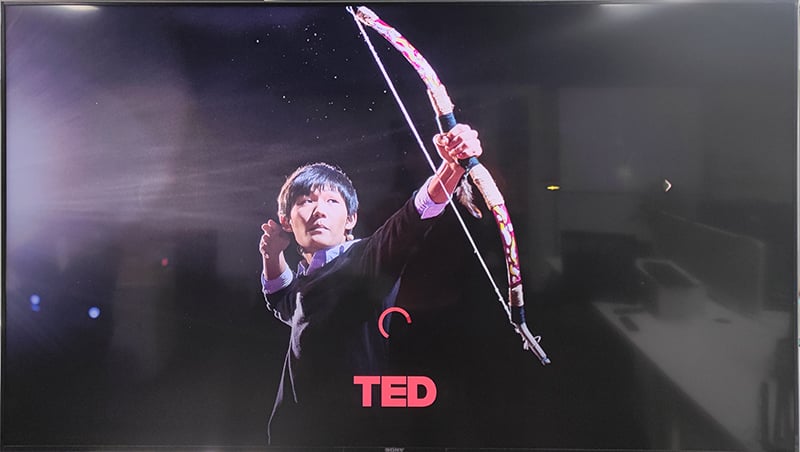 8. Mi Box S Review: Simple remote control operation

​

The remote control has clear control and a good grip. There is a power button, volume control, a dedicated Netflix and a live button, and common buttons for entering the homepage, applications, and back. The Google Assistant button activates voice search, allowing you to easily find what you want in a few seconds. If you prefer manual operation, there is also a circular numeric keypad to help navigate the interface.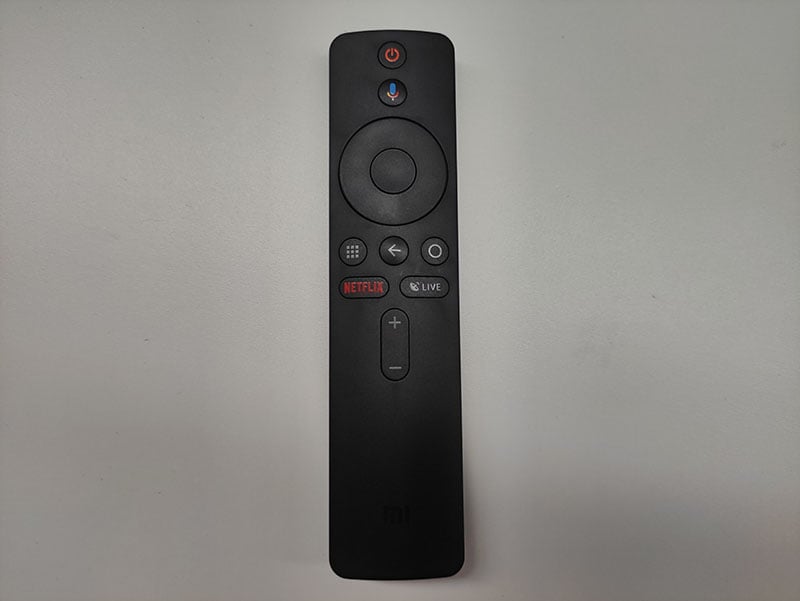 The buttons on the remote control are responsive. Since it runs on Bluetooth, not the usual infrared, you don't need to point it at the box, you just need to be near it, which also means that you can place Mi Box S anywhere, such as behind a TV or even in a drawer.
To Summary

​

With native and simple Android TV, smooth and efficient viewing experience, this Mi Box S review impresses me. If you are an Android or Google Home user and want to quickly and cheaply access applications such as Netflix and Amazon Prime through your TV, Mi Box S will be a good choice for streaming media devices.
Last edited: