Microsoft Rewards is a service that has been around for a while, but has taken on a whole new dimension by joining forces with the Xbox Game Pass. It is a program that rewards players for their time spent playing, the dollars they spend on the Microsoft Store or the related services they use.
With Microsoft Rewards, you can easily refund your Xbox Game Pass subscription, pay for your next games and even for the most frequent users, give yourself the Xbox Elite 2 controller by redeeming your points for gift cards valid on the Microsoft Store! We explain everything in this file.
What is Microsoft Rewards?
Microsoft Rewards is a program that rewards the most loyal players, but also those who regularly use Microsoft services such as the Bing search engine or the Microsoft Edge browser. Launched in France in 2017, the program has really developed for players thanks to the integration of the Xbox Game Pass and the quests associated with the games of the service.
Microsoft Rewards: how does it work?
First, you must have a Microrosft / Xbox account and join the Microsoft Rewards program. Then you can download the Rewards app on your console and the Xbox Game Pass app on your Android or iOS device on your smartphone . With these two applications, you will be able to follow and perform the various tasks to complete to earn points.
Microsoft Rewards on Xbox (Xbox app)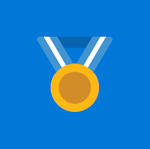 "Microsoft Rewards is now on Xbox. Find your offers, check your points and redeem them for credit on the Microsoft Store. And all that, comfortably from your sofa. "
How do I earn Microsoft Rewards points?
There are different types of tasks. Some are related to your use of Microsoft services like Bing or Microsoft Edge, and others are directly related to the Xbox Game Pass and the games you play. Each quest earns a number of points and different levels must be crossed to earn more. Loyalty is also rewarded.
What can we gain?
If we told you that you can pay for your Xbox Game Pass subscription, your new controller and even the console of your dreams, would you believe us? However you should because with Microsoft Rewards, you can redeem your points for gift cards valid on the Microsoft store!
So yes, of course, you will have to earn a hell of a bunch of points in exchange for an Xbox Elite V2 controller or a console, but there are also a whole bunch of more accessible rewards. From lots to charitable donations and coupons from different merchants, diversity is essential.
What quests to complete and when? (Xbox Game Pass app)
As mentioned above, there are different types of quests and among them, those related to the Xbox Game Pass which reward your time spent playing. These only relate to games available in the Microsoft service, so it is easy as a subscriber to complete them.
Daily quests (reset every day at 6 p.m.): these are fairly simple quests which require, for example, to connect to the Xbox Game Pass mobile application, launch a download from the application or even play a game from Xbox Game Pass. Simply launching the game is enough to complete the quest.
Weekly quests (reset every Tuesday at 6 p.m.): these require a little more time. It is generally asked to gain some successes or to fulfill conditions in a specific game.
Monthly quests (reset every month): they will require a certain investment and can sometimes be a bit strenuous. Nothing insurmountable however, because you have more than a month to do them. There are also cumulative quests there that will reward your loyalty to the Rewards program. Complete all daily and weekly tasks for the month and you will also be rewarded!
Obviously, the more difficult a quest, the more points it earns. Besides, if you are looking for people to more easily complete certain quests, we have created a dedicated lounge on our Discord .
Earn points using Bing and Microsoft Edge
If you can earn points by playing your favorite games, you can also earn points by using the Bing search engine or Microsoft Edge browser daily. Depending on your status, you can earn more than 150 points per day just from your Bing searches. Each research bringing back 3 points, we let you do the calculation to reach your daily quota. The points are divided between searches via mobile (60 maximum), and also via computer (90 maximum); therefore remember to select "display the version for computer" in order to also carry out your desktop searches on mobile.
To access the Microsoft Rewards hub related to Bing searches, click here . You can also easily access your program statistics from your Edge browser settings, Microsoft Rewards tab.
To search with Bing from a browser other than Edge, go to your usual browser and enter bing.com in the address bar to access Microsoft's search engine. You just have to do your necessary research of the day.
You also have a few quizzes and suggested topics to visit to earn a few extra points. Tip: It is also possible to add the Microsoft Rewards extension to Google Chrome. To do this, click here and then click "Add to Chrome". This will make Bing your default search engine to collect points directly from your searches.
Earn points by purchasing your games from the Microsoft Store
The other way to earn points quickly is to buy your games, movies and other treats on the Microsoft Store from your PC or directly from the Xbox market on your console. Whether you prefer paperless or physical edition games, you will earn points by spending euros. On the Xbox market, € 1 spent will give you 1 Microsoft Rewards point. If you subscribe to Xbox Live Gold, 20 points will be credited to you for every euro spent at level 2.
Where to spend Microsoft Rewards points?
On your browser, you can redeem your points at this address: here . The number of points required varies depending on your level. There are two different levels, Level 2 members can earn five times more points on Bing.com, save up to 10% on rewards with Microsoft products and services, and access exclusive offers.

To access and maintain Level 2, you must reach 500 Microsoft Rewards points each month.
List of Microsoft Rewards lots and their required points
$ 5 in Microsoft gift card (promotion until 11/03/20): 4000 points
$ 10 in Microsoft gift card (promotion until 11/03/20): 8000 points
$ 25 in Microsoft gift card: 25,000 points (level 2. 23,250 points)
1 month Xbox Live Gold subscription: 7000 points (level 2: 6800 points)
3 months of Xbox Live Gold subscription: 16,000 points (level 2: 15,000 points)
1 month of Xbox Game Pass Ultimate: 14,000 points (level 2: 12,000 points)
3 months of Xbox Game Pass Ultimate: 42,000 points (level 2: 35,000 points)
$ 10 in Spotify gift card: 15,000 points
$ 10 of E-gift card on decathlon.fr: 15,000 points
$ 5 Zalendo gift card: 7,500 points
Which products to buy with Microsoft Rewards points?
Below are some examples of items that you can partially or fully finance, using Microsoft gift cards credited to your account. Reach the basket before finalizing your order to use your gift cards obtained thanks to the points previously exchanged. Year-end goal: finance your Xbox Series X with hard-earned points?
Refill kit for Xbox controller ($ 22.99)
Xbox One Elite V2 controller ($ 179.99)
Xbox One S or Xbox One X console ($ 199 - $ 399)
Xbox stereo headset ($ 49.99)
How long are Microsoft gift cards valid?
Microsoft gift cards are to be used within 90 days of exchange. They can be used on the Microsoft Online Store, Windows 10 and the Xbox market, since they are credited to your Microsoft account. They cannot be used in Microsoft Store stores.
Once the code of your gift card has been activated on your Microsoft France account, its total value will be credited and can be used for any eligible purchase - exclusions may nevertheless apply - made directly in participating Microsoft online stores.