After watching the
Mientras dure la guerra (While at War)
movie, I think it's necessary to do some aftersight and sort out my emotions. In the process of watching movies, I mainly have two feelings. One is the protagonist's powerless struggle, which is also a movie, most of the time. As a posture figure, as a person with a high reputation in the Spanish literary world, he seems very powerless at the crucial moment when he can really determine the future of the country. This sense of weakness is very real.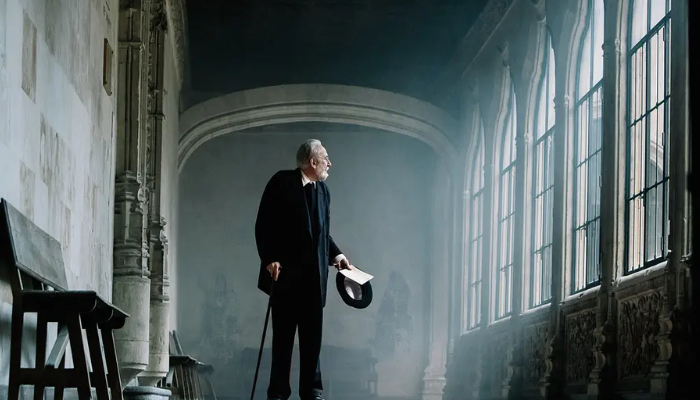 The second type is the protagonist's last highlight moment, which is the speech to the soldiers of the spear party. Although the content of the speech is very formatted, there is no new idea, but it is also moving enough. At this time, the theme of the
Mientras dure la guerra (While at War)
movie really emerged, that is, the intellectual conscience, that is, the power of the pen.
However, returning to reality, the situation is much more complicated. The
purpose of the Mientras dure la guerra (While at War) movie
is very simple, which is to express the noble personality and conscience of intellectuals. Emotional rendering also seems to tend to think that the struggle of intellectuals is right. But what is the purpose of struggling to return to reality? Is it for various doctrines, various schools, various ideas? It's not. Various doctrines are the means to achieve the ultimate goal. The ultimate goal is of course for justice, for conscience, for life. However, the real world is very cruel, it does not operate in accordance with such a complete set of procedures conceived by intellectuals.
In the face of injustice and killing, just writing a few articles and giving a few speeches is not enough. It's even useless. In the face of evil, we are often helpless, and even dare not confront it head-on. If a speech can really awaken thousands of people, then sacrifice my life. But there are obviously better ways to compromise with evil and expose his true face at the right time. If there is a day to come, then try to minimize the loss. It is not known just what kind of doctrine it is to go before and after. One should not serve one's doctrine. Doctrine is just a form of human will.