Minecraft Dungeons (PC/PlayStation 4 / Xbox One/Nintendo Switch), to be released by Microsoft and Mojang on May 26, 2020, is a new action adventure game based on the Minecraft world view. It supports the Xbox Game Pass service, which is intended to allow players to play the Game as soon as it is released.
Minecraft Dungeons has the same visual feel as Minecraft, but instead of playing an rpg-like game where the characters grow up, the game is based on maze adventures, where the player plays as a treasure hunter in search of treasures and explores the maze with his peers. It has a slanted aerial view, and the combat with gorgeous effects is also one of its features.
This is an email interview with Mans Olson, game director of Minecraft Dungeons. He will personally answer questions such as "how did the outside world get its ideas?" "And" what does it mean to make the art style like Minecraft?" "And" what are the unique experiences you can get in Minecraft Dungeons?" Interested players can read the following interview.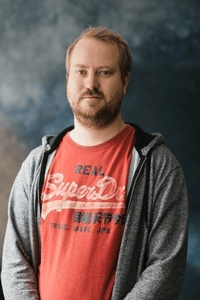 Media:
what concepts did you come up with and how did you incorporate them into your project when you were working on the worldwide hit "Minecraft" spin-off?
Mans Olson:
with the Minecraft Dungeons project, I'm looking forward to creating a game for the Minecraft community that is completely different from the original Minecraft experience, both exciting and new.
I came up with the idea of maintaining the core Minecraft architecture in the exploration and adventure section, and providing players with a new way to play Minecraft by introducing new modes of combat and gameplay. Users who have never tried Minecraft before will be able to enjoy it, and existing users will be able to get more fun out of the Minecraft architecture. And I plan to work even further in the future to create new experiences that extend from Minecraft Dungeons, like Minecraft Dungeons.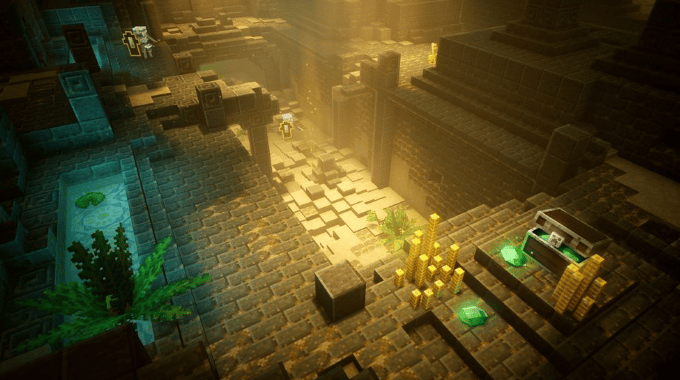 Media:
tell us about the development of Minecraft Dungeons.
Mans Olson:
initially we wanted to design a new Minecraft game for Nintendo 3DS. In the process, when we made the pilot version, it became even more interesting when we discovered that the game we had created was a collaborative, multiplayer experience. Since then, we've mapped out a strategy to get the game to as many people as possible and support as many platforms as possible, regardless of the platform.
In the development of Minecraft Dungeons, "the joy of battle" and "peer pulling together" became a very important foundation. We're convinced that these two elements fit perfectly with Minecraft, and we're looking forward to the incredible level of enthusiasm that players can relate to.
Finally, we thought about how to make the game both deep and complex, but also easy to play. For example, it is like a game where parents and children can happily travel together. We tried to make it a game that anyone who plays it can enjoy.
Media:
tell us about the most important parts of the Minecraft style.
Mans Olson:
we visually faithfully present Minecraft as a base game, adding lighting and grainy effects to the game's atmosphere. In terms of style and animation and visual techniques, we aim to effectively blend the sense of humor and characters that Minecraft players are familiar with with the mazes and mazes of the past. All of these elements will serve as a catalyst to enhance the adventure and crisis in the game, as well as the emotions involved in the discovery of treasures.
While adding certain elements to a game or developing new features, we often wonder "how will it work in Minecraft" and "what limitations will it have to follow?" For example, there are no inherent abilities in Minecraft's characters, and it was clear in the early days of development that there would be no element of character class in Minecraft Dungeons.
This is the biggest difference between Minecraft and any other game in its genre, and it's the creativity that makes it as good as Minecraft.
Media:
so what is the unique experience of Minecraft Dungeons?
Mans Olson:
in Minecraft Dungeons, we focused on the adventures and adventures within Minecraft. In other words, we spent a lot of time "creating a happy and correct battle by using a wide variety of enemies and weapons, artifacts, and enchantments."
While this is an element not found in Minecraft in the past, I can understand that there are people out there who are looking for "clear goals to achieve" and "guided experiences." In Minecraft Dungeons, we cater to a need like this by letting the player know exactly what needs to be done and when. In addition, we have prepared many secrets and treasures for players who venture into side roads or mazes.
Media:
tell us about the style of Minecraft Dungeons.
Mans Olson:
Minecraft Dungeons will require players to navigate through randomly created mazes and complete battles with a large number of creatures. Although the overall process is generally simple, players can explore the map on their way to discover various weapons, items and potions with unique characteristics or abilities. You will also encounter a scene that looks like a ringleader battle, and you will not be able to move forward without passing it.
The player will take on the role of the protagonist and confront the evil arch-illager that threatens the game world. It's up to you to end the reign of terror brought about by arch-illager. Knocking down the arch-illager unlocks one of the two new difficulty levels. The ability to discover new treasures and secrets and take on more difficult challenges.
Minecraft Dungeons can be played in a variety of formats, from solo games to online multiplayer games to standalone games. One of the best ways to enjoy Minecraft Dungeons is to optimize the graphics for each player when playing together.
Media:
Minecraft Dungeons is not a traditional mazes and mazes adventure game. What are the features of Minecraft Dungeons?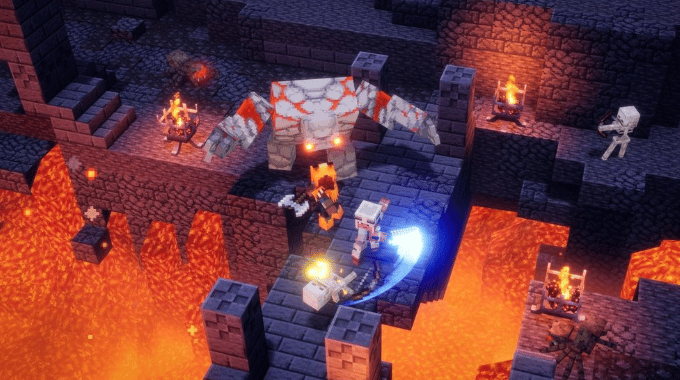 Mans Olson:
in addition to incorporating Minecraft's distinctive sense of humor and style, Minecraft Dungeons is an attempt to entertain experienced or new players of the mazes adventure game.
As I mentioned earlier, there are no character classes in Minecraft Dungeons. In other words, it means the player can play the game in a very flexible way. Instead of spending hours on a class or skill tree, players can freely choreograph combat or gameplay based on the items they can equip.
It doesn't matter if you get too strong sometimes. We adopted the design that the difficulty of the final game itself would catch up with the player, and we needed to find new equipment.
Media:
a final word to Minecraft fans in Japan and around the world.
Mans Olson:
together with the development team I would like to thank from the bottom of my heart the players in the global Minecraft community who have provided us with support and advice to date. We are always thinking about the players' ideas while developing games. I'm looking forward to hearing your feedback on how Minecraft Dungeons will be viewed and made a game that will last forever.