It is said that, in 1990s, a witch used to roam about the streets of some villages in Karnataka at night, knocking at doors of every house. Emulating the voice of relatives of the in-dwellers, she lured unsuspecting villagers to their doom. To ward her off, people wrote Nale Ba or "Come Tomorrow" on their doors, and apparently this worked.
Based on this "Ridiculously True Phenomenon", Go Goa Gone makers Raj Nidimoru and Krishna DK are back with another crazy, uproariously funny and yet terrifying ride of a film.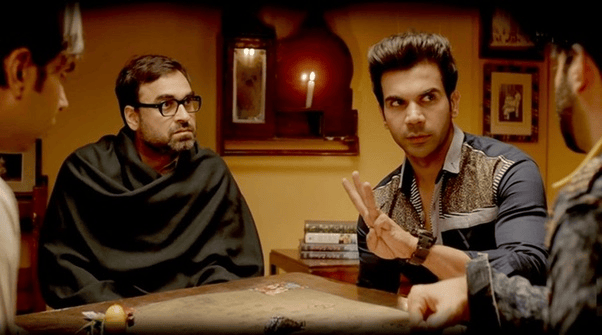 Synopsis (No Spoilers):
Rajkummar Rao is Bicky, a gifted tailor or "Garibon Ka Manish Malhotra" as he is called, hailing from a small town named Chanderi in Madhya Pradesh. He, along with his best friends, Bittu and Jana are three quintessential young bachelors, who spend most of their spare time chatting, cracking jokes and fooling around.
Things come to a standstill when during Navratri, men start disappearing mysteriously. Rumour has it that "Stree", the vengeful ghost of a murdered sex-worker is out on her annual hunting spree. She comes back every year during the auspicious 4 days to take revenge from the masculine gender for her gruesome death. To ward her off, the villagers paint "Oh Stree, Kal Aana" (Oh Stree, Come Tomorrow) on the walls. The fear of the female ghost runs so high among the localites that overnight, the town sees a never-seen-before role-reversal! Men stay back at home in fear of being captured, while their wives venture out asking them to "stay safe".
But things take a drastic turn when Jana goes missing. Even more baffling is the sudden appearance of a mysterious, nameless girl (Shradhha Kapoor) who flirts with Bicky and takes him to mysterious places at ungodly hours and even asks him to fetch obnoxious articles (like lizard's tail) for her. Initially, Bicky does as she demands without any question - lost in love as he is - but with the kidnappings and the girl's untrustworthy aura, Bicky is eventually forced to think otherwise.
In light of the impending horror, Bittu and Bicky reach out to an all-knowing owner of a bookstore, played by a marvellous Pankaj Tripathi. From somewhere, a prophecy of a certain "Saviour of Chanderi" is also thrown in their way.
But who exactly is this Stree? Is the mysterious girl "Stree" herself? Or is there more than what meets the eye?
What I liked:
Stree is a horror-comedy on the surface. But it can also be treated as a satire, that takes very intelligent digs in a subtle way at certain ideologies of our society. The story does have its loopholes, but what makes up for it is the brillant dialogues. Rarely have I seen a film that made me guffaw and feel terrified at the same time. The jokes are crazy and bizarre, but certainly not stupid and flat.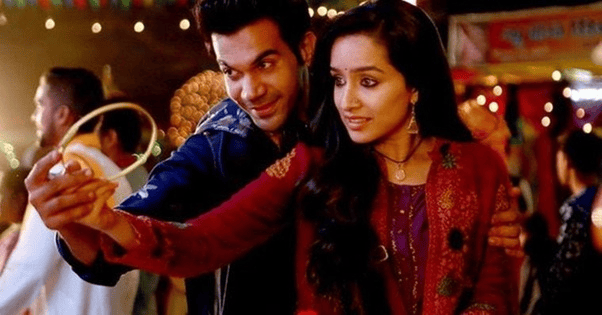 ​
Rajkummar Rao is at his best. But he is equally supported by a fantastic Abhishek Banerjee and near-perfect Aparashakti Khurana who play Jana and Bittu. Pankaj Tripathi steals the show with his unsolicitated gyaan. Shraddha Kapoor is good in parts, but often flips back to her Ek Villain bubbly girl mode when not kept in check by the director.
Bollywood rarely succeeds in Horror Comedy. In light of that, kudos to the makers for such competent juxposition of two opposite genres. The climax will make you laugh and shudder at the same time.
What I didn't like:
Except Nora Fatehri's peppy item song, the tracks don't really gel well with the script. But the most disappointing part of the movie is its confusing ending.
I came out of the theatres feeling glum at such poor closure of such an otherwise brilliant film. But that was till I read about the Sequel. There is going to be a Part 2, that will clear the confusion. But in that case, the makers should have left it at a cliffhanger, instead of what they did.
Verdict:
Overall, the film is an entertainer with a very clever, yet subtle message that is thrown in through excellent humour. Watch it for the amazing actors and the hilarious scenes that would surely leave you in splits from the beginning till the end.
Last edited: