2019 is definitely the year of Hollywood blockbuster, "Avengers 4: Endgame", "X-Men: Black Phoenix", "Godzilla: King of Monsters", "Spider-Man: Hero Expedition", "Pokémon: "Detective Pikachu" ....From some of these shows and movies come several idioms and colloquial phrases that English speakers commonly use. See below to make sure that you can understand any movie and entertainment
lingo
(words popular among people who love movies and various forms of entertainment) when it comes up!
Movie related expressions:
▲
popcorn movies
☆ Is a movie that doesn't take itself seriously, that doesn't have any good dramatic story behind it.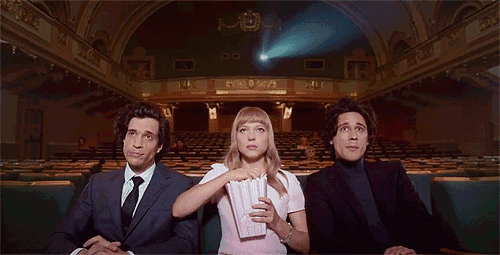 ▲
special effects
☆ An effect used to produce scenes that can not be achieved by normal techniques.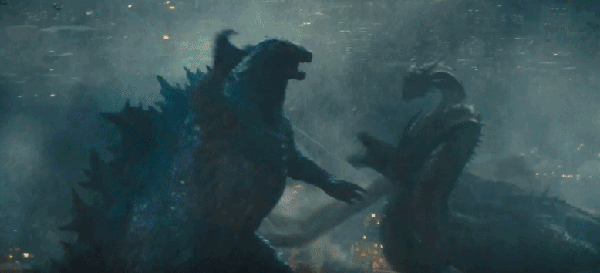 Example:The
special effects
in this movie look super bad!
▲
blooper
Originally meant to be in public, when the tidbits are mostly for actors to laugh, it can be said to be very appropriate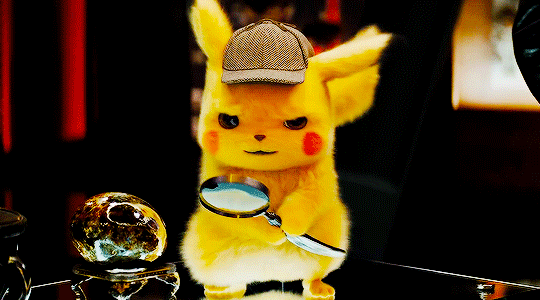 Exaple:
The
bloopers
of Infinity War are so funny.
▲
blockbuster
/'blɒkbʌstə/
big refers to the size, and "big" refers to the big production, large lineup
Hollywood blockbuster
☆ Means are movies with a large budget and big stars.
Example:I'm looking forward to the latest
Hollywood blockbuster
.
bonus scene
☆ Is there bonus scene after the credits?
easter eggs
☆ I watched the movie three more times to find some of the easter eggs that I missed.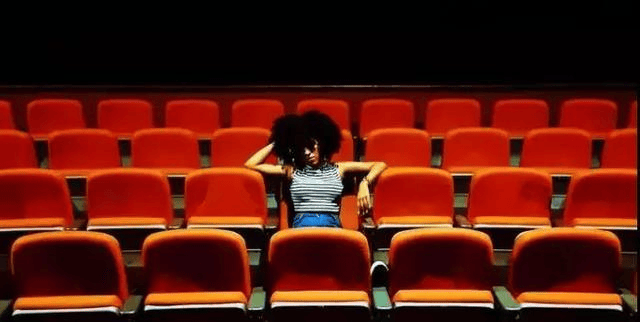 About spoilers
If you look forward to a movie
But someone suddenly told you the ending
Is it going to mess up your mood for watching movies in an instant?
▲
spoil
/ spɒɪl /
【Verb】 Spoilers
▲
spoiler
/ ˈspɔɪlər /
[Noun] Spoilers, spoilers
Spoil means destruction, spoilage, destruction, and extended meaning refers to the disclosure of the plot before the public release of movies and TV shows, which is also the meaning of spoilers. After all, spoiler behavior destroys expectations for the movie, and spoiler refers to the person who messed up something.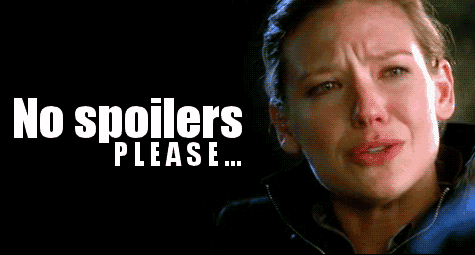 ☆ Dr.Strange watched"Endgame"fourteen million six hundred and five times.But he didn't spoil any of it.
▲ Get the show on the road
If someone tells you to
get the show on the road
, they are urging you to get started on something! Rather than waiting somewhere for the preparation to finish, they want you to start, even if there might be some mistakes and things that hinder your progress.
Many of these potential problems will sort themselves out before you have to really deal with them.
This idiom comes from the old mobile circus way of life. Circuses would move from town to town, and bring all their tents, animals, equipment, etc. with them. If they were stuck in one city, doing things such as picking up supplies, they would not be able to make money.
Instead, they needed to
get the show on the road
, start traveling to other cities, and marketing their show so that they could earn more.
The circus ringmaster was tired of all his employees spending time drinking and partying instead of packing up to move. He shouted, "Let's get this show on the road!" to get them to move.
I know you are worried about leaving something important behind, but we have our passports and cash for our trip to Japan so let's get this show on the road!
▲Kick something off, kick off
If you
kick something off
, you spark its beginning. If you are sitting in a meeting and no one says anything when the boss asks for feedback, it will be awkward.
To make everyone more comfortable, you can be the first one to speak. If you do this, you
kick off the conversation
and get everyone started. This way, the conversation can start and someone else can continue it.
In relation to show business, to
kick off a show
means to start it, or to have the first performance out of many. You can also use the term
kick off
as an adjective or as a noun.
A
kick off
celebration is some sort of party that celebrates the beginning of something. When it starts, you could also simply call it a
kick off
; it is sometimes known as a
kickoff
.
The movie's cast and crew wanted to celebrate the release of their movie by holding a private kick off party the night before the formal movie premiere.
Our local grocery store is helping the families in the community kick off the school year right by offering lots of discounts on all kinds of back-to-school items! They have reduced prices on backpacks, stationery like pens and notebooks, lunches, etc.
Last edited: