Director : Peter Siegel
Screenplay : Erich Hobel / Joe Hobel
Starring : Dave Batista / Chloe Coleman / Christine Schall / Zheng Ken / Parry Sha Fitz-Henry / More ...
Genre: Comedy
Country / Region: US
Language: English
Release Date: 2020-04 -17 (U.S.)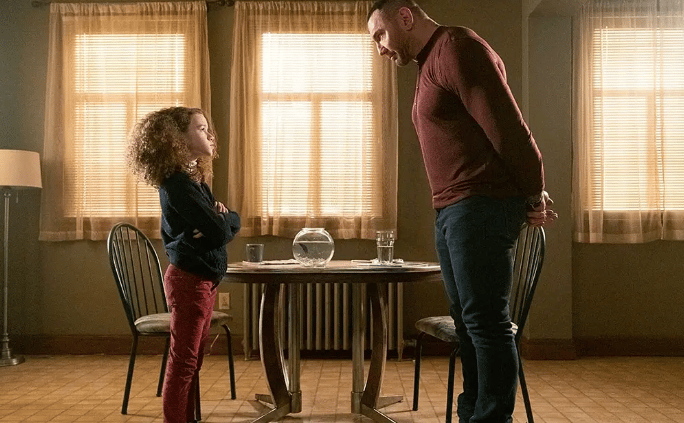 This is a warm comedy, don't watch it with rigorous logic, it's just a movie to relax when you don't want to think!
The figure of the man looks like his head is a little small, looks like my cat
The little girl's wit and the male character's low EQ are most vividly displayed, and a warm wind is used throughout, making people look very comfortable. But don't think about it all the way, don't think about why the mother likes the mother who loves the little girl, don't think why the little girl is not afraid of being monitored, don't think why the bad guys fail for some reason, everything is needed for the plot!