Need help finding something funny to watch?
Netflix, as is so frequently the case, has you covered. The next time you feel like you're in need of a little comedy, binge one -- or two, or seven -- of these shows, a mix of Netflix originals (like
Unbreakable Kimmy Schmidt
and
BoJack Horseman
) and acquired classics (like
Cheers
and
Parks and Recreation
).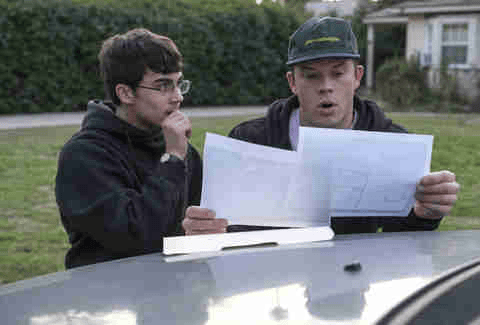 Netflix
American Vandal (2017–2018)
The two seasons of Netflix's American Vandal -- a mockumentary about teenage documentarians investigating the innocence of a classmate accused of vandalism (Season 1) and a different school's issues with a mad pooper (Season 2) -- is much more than scatalogical plotlines might indicate. After the first couple episodes of Season 1, the phallic material fades into the background, allowing the show to satirize high school and today's criminal justice system in a meaningful way, and Season 2 offers more of the same. To pull it off, the co-creators studied true-crime titans Serial, Making a Murderer, and The Jinx for a highly bingeable blend of parody, homage, and addictive teen drama.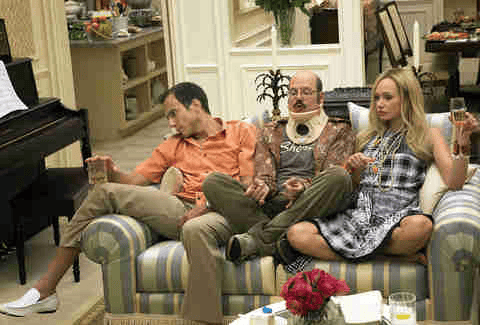 Netflix
Arrested Development (2003–present)
There's always money in the banana stand, and there are always laughs to be found in Arrested Development, Mitchell Hurwitz's sly, self-aware family sitcom. While the most recent Netflix-produced seasons occasionally devolved into discursive, indulgent meta-humor, the show's original three seasons established a freewheeling, insanely quotable comic sensibility that many of your favorite sitcoms -- Parks and Recreation, 30 Rock, Community, Archer, Kroll Show -- were influenced by.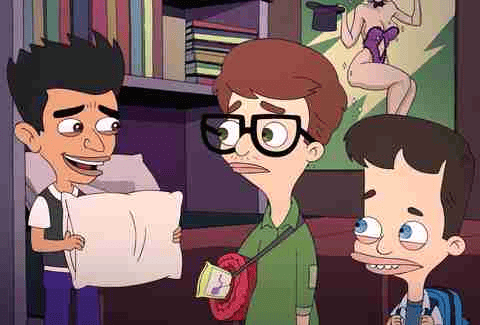 Netflix
Big Mouth (2017–present)
Big Mouth is bound to make you slightly uncomfortable but, as it goes with many other adult-themed cartoons, that's kind of the point. The show -- Netflix has produced three seasons so far and has already renewed the show for three more -- sees creator Nick Kroll and his friends essentially hopping into an animated time machine to play much younger versions of themselves, adolescent tweens beginning to date, watch porn, and grapple with their emotions and sexuality. With a no-holds-barred approach and the freeing format of animation, the show tends to really go there (see: horny Hormone Monsters, singing Michael Stipe tampons, the Shame Wizard), placing it in the same taboo-busting league as Netflix's other animated adult comedies.
CBS Television Distribution
Cheers (1982-1993)
For the days when you want to hang out where everyone knows your name without changing out of pajamas. Cheers had a marathon run over the course of 11 seasons, quickly and handily becoming one of the most beloved sitcoms of all time. Led by Ted Danson's sleazeball with a heart of gold Sam Malone, an ex-Red Soxxer and reformed alcoholic slinging drinks, Cheers is all about its rotating cast of barflies, including barback Coach (Nicholas Colasanto) and his replacement Woody (Woody Harrelson), mailman Cliff Clavin (John Ratzenberger), Norm! (George Wendt), Boston psychiatrist to Seattle radio personality Frasier Crane (Kelsey Grammer), and bloviating intellectual Diane Chambers (Shelley Long) and her on-and-off again romance with Sam. Pull up a barstool and crack open a cold one -- you'll be a regular in no time.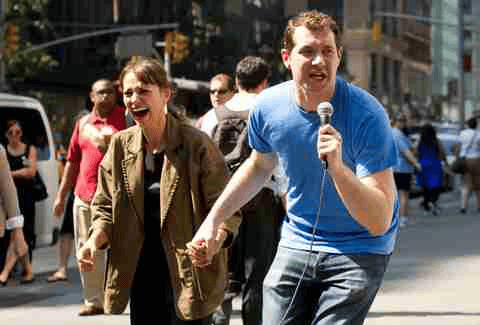 TruTV
Billy on the Street (2011- )
It's a game show for people who think game shows are stupid! The frenetic Billy Eichner mixes celebrity guests, unsuspecting strangers, and wild one-off games to create a delightfully addictive and fast-paced show that doubles as a broad takedown of celebrity culture writ large. Come on, who wouldn't want to watch Rachel Dratch try to escape from Margot Robbie's Hollywood moment?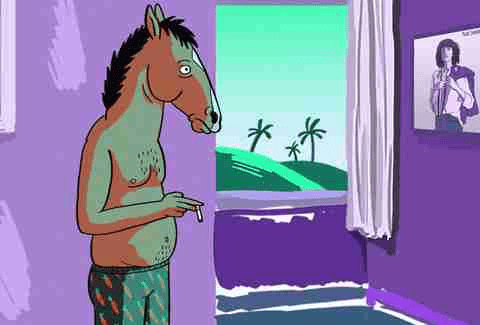 Last edited: