This year's Oscar race for best picture will reportedly be a battle between Netflix and Apple TV+, marking the first time the film industry's top honor has been awarded to a film that is released primarily online rather than in theaters.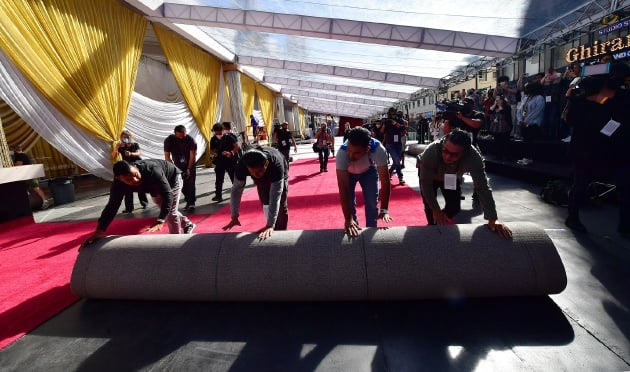 The competition between Netflix's The Power of The Dog) and Apple TV+'s CODA largely reflects the state of the film industry in 2022. Theaters are still recovering from the pandemic, which has kept families and older moviegoers away from movie theaters. Tech companies offer video streaming services and finance their own movies and TV. To compete with them, Hollywood studios are making their films home-only, or earlier than in the past.
Audience numbers for the Oscars have plummeted in recent years. The Academy of Motion Picture Arts and Sciences, which is in charge of the awards, is trying to shorten the historically long period of awards, handing out only eight awards before the show airs. This sparked an uproar, especially for award contenders that didn't make the cut, such as film editing and production design.
This year's ceremony will be held at the Dolby Theater in Los Angeles, which seats 3,300 people. Last year, the awards ceremony took place at Union Station downtown with a much smaller audience due to COVID-19 precautions.
Three female comedians -- Regina Hall, Amy Schumer and Wanda Sykes -- will host the awards, which the Academy has previously attempted No host is set. Producer Will Packer hopes to reach a wider audience by hosting more music and sports stars, including skateboarder Tony Hawk and snowboarder Sean White.
The Oscars will air Sunday at 8 p.m. New York time on The Walt Disney Company's ABC.