Fast & Furious Spy Racers It's ok for young kids, but at least Vin Diesel uses his real vice for his character! But I couldn't finish the first episode! Could be better!
It's incredibly unrealistic, and 100% geared towards children. I watched it and was constantly triggered by how unrealistic the show is... I mean, it's literal children that drive hyper-cars and jump cars from boats onto other boats like 100meters away... it's just crazy unrealistic, but I guess children won't be bothered by that, but I most certainly WAS bothered by it as an adult.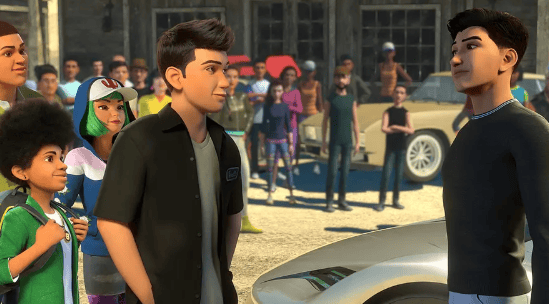 This Netflix Original really doesn't work at all. I can't see anything worthwhile that would grab anyone's attention when watching this because everything from the animation, writing and character interactions just falls apart. It just feels really kiddy which I understand is the target audience but why base a kids series on an adult movie franchise that has elements that this show is too afraid to show?
Terrible! Should have never been made! I watched the first episode and it was over in the few minutes. They should focus on the movies and not stupid anime.