As a 4K-capable projector, built-in features like HDR10 and HLG are commonplace, but things get interesting once you find out that it's has a 240Hz refresh rate. This is achieved when toggling on its integrated Enhanced Gaming Mode, which drops input lag to as low as 16 milliseconds.
While the thought of 4K at 240Hz is exciting, Optoma UHD50X isn't capable of that. As seen in most displays, this projector tops out at 60Hz when displaying UHD content. This means that gaming at 240Hz will only be possible when playing with a 1080p resolution.
UHD50X can create up to a 302-inch UHD screen with 3,400-lumens of brightness. Optoma UHD50X is a follow-up to UHD50, can be ordered from B&H now, and will likely show up at Amazon soon. Expect to pay
$1,599
for this projector.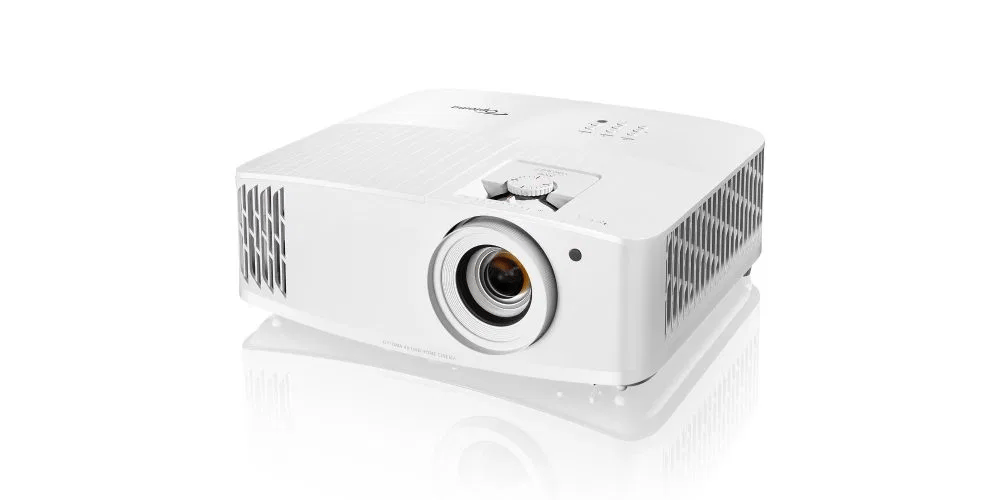 "Our new home theater and gaming product portfolio delivers on our promise to produce high-quality projectors with impressive performance, functionality and stunning visuals, offering users larger-than-life cinematic and gaming experiences," said Maria Repole, head of marketing, Optoma Technology, Inc.
Last edited: