Panasonic LZ1500 is the 2022 model available in 42'',48'',55'',65''. This for sizes TVs are different in some aspects. Let's have a look.
Commons in Panasonic LZ1500 sizes​
What they have in common is that all four sizes of Panasonic LZ1500 support HDR10, HDR10+, HLG, Dolby Vision, Dolby Vision IQ, HLG Photo, which means that their picture performance is not very different. And, they all have a native refresh rate of 120Hz, support VRR, and are certified by AMD FreeSync Premium. If you want to buy Panasonic's LZ1500 series, you can choose the TV that best fits your space. In this regard, the TV size calculator can help you easily calculate the best size and viewing distance.
In addition, Panasonic LZ1500 series are powered by HCX Pro Al processor, they feature Auto AI Image, Smart Sense, Smooth Motion Drive Pro, Ultimate Contrast Ratio and Wide Color Gamut. And, these models also support Netflix Adaptive Calibration Mode and Filmmaker Mode. If you're a fan of Netflix, this is undoubtedly good news.
Finally, all four Panasonic LZ1500 sizes have Dolby Atmos support. the LZ1500 comes with Alexa, Google Assistant and Chromecast built-in. the TV also comes with Game Mode Extreme and Game Control Board.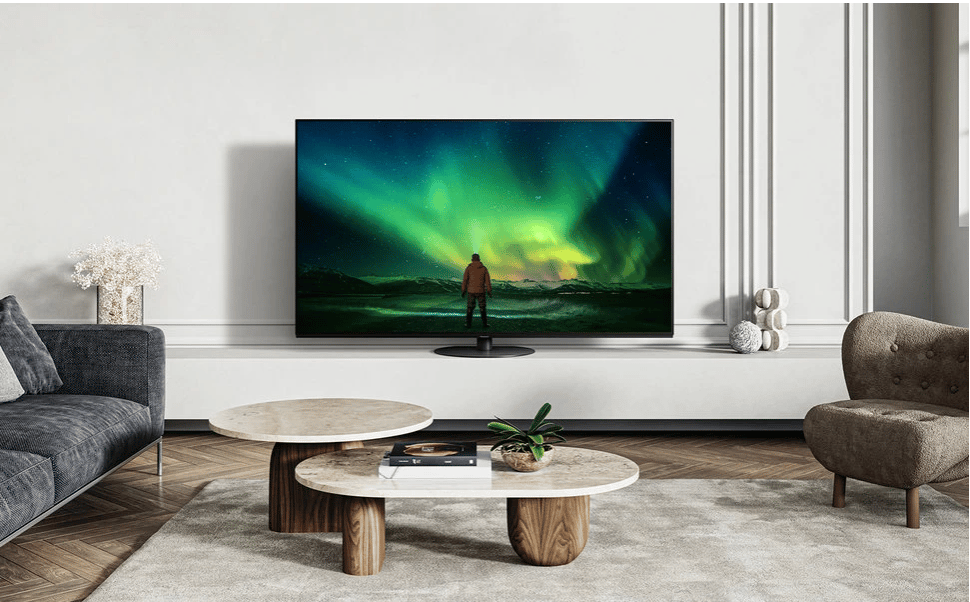 Differences in Panasonic LZ1500 sizes​
The 65" and 55" Panasonic LZ1500 TVs are equipped with Master OLED Pro panels. 48" and 42" Panasonic LZ1500 TVs have regular OLED panels.
In terms of audio, the Panasonic LZ1500 series models also differ. 65" and 55" LZ1500 models feature a 50W Dynamic Cinema Surround Pro system with two 15W speakers and a 20W subwoofer. The 48" and 42" LZ1500 models feature a 30W Cinema Surround Pro system with dual 15W speakers and no subwoofer.