Luminopia, a startup focused on children's health, recently announced that the U.S. Food and Drug Administration (FDA) has approved its
digital therapy
to improve vision disorders in children.
This is a VR (virtual reality) based therapy
that can be used to improve visual impairments in children, such as amblyopia or lazy eye. Patients are understood to be able to improve their vision by wearing a VR headset to watch a modified TV show or movie.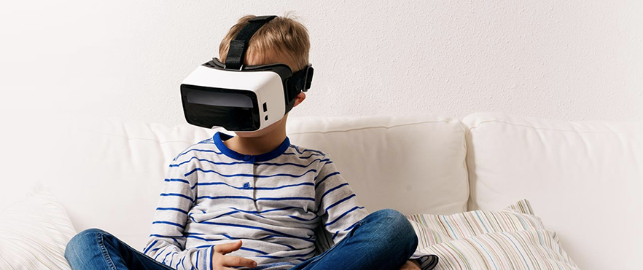 This is the
first
digital therapy approved by the FDA for children with amblyopia, meaning it is the first digital therapy for neurological visual impairment.
1. Amblyopia Affects 3% of Children Worldwide​
Amblyopia often referred to as lazy eye, is a medical condition characterized by a loss of visual acuity. Amblyopia is usually diagnosed in early childhood and is caused by a neurological defect that inhibits visual input from the weaker eye, resulting in long-term vision deficits.
Amblyopia is the most common cause of vision defects in children, affecting 3% of children worldwide, and occurs when the brain and eyes stop working properly. The brain relies more on one eye, which can lead to vision problems in the other eye. It is the leading cause of vision problems in children.
Luminopia One, developed by Luminopia, is a software-only digital therapy used with software application-compatible Head-Mounted Displays (HMDs) to nurture the less sighted eyes and train the eyes to work together by watching TV and movies.