Each month, two games join the PlayStation Plus subscribers' free library, but these titles offered are not the only interest of a PS + subscription. Indeed, Sony's service provides access to the best of online gaming and many exclusive services. Discover with us the selection of games offered in May and all the advantages reserved for PlayStation Plus members.
It only takes a few seconds to become a PlayStation Plus subscriber, but it will take many hours to complete the two games offered this month. Surprising, this selection will make you discover atypical titles with millions of players around the world.
Cities: Skylines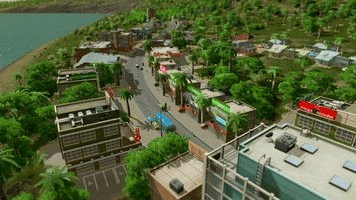 Our trips will remain limited for some time yet, but fortunately, our horizon will have almost no limit thanks to
Cities: Skylines
. In this management game of a new genre, you have to do everything to develop the city in your charge. Develop its economy, satisfy its inhabitants and deal with natural or industrial disasters that are sure to strike. Combining perfectly the different imperatives of such a business,
Cities: Skylines
is both a simulation of a demanding city and a fantastic sandbox that will allow you, with a little talent, to create the most impressive cities never seen.
Cold and sharp like the towers of large business centers or, on the contrary, reconciling Human and nature ... The choice depends only on you and on your ability to ensure the viability of your creation. Especially since many additional packs enrich this exceptional experience.
Farming Simulator 19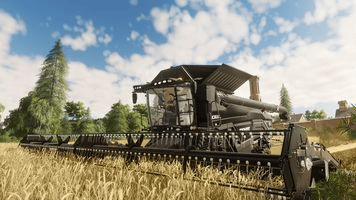 If you think that life in the fields is lazing around and birdsong,
Farming Simulator 19
will quickly prove you wrong . For many years, this simulation of a new genre has brought together several million players. Whether you choose to set up your farm in Europe or in North America, this real agricultural sandbox allows you to exploit dozens of plant and animal species. Then, use your starting capital to acquire your first machine tools, among the 300 official models available.
Use them to ensure the planting, watering of plants or the welfare of animals in your herd. You will quickly realize this, the task is far from simple, especially since the handling of tractors and other machine tools requires training. And if one of these devices gives you too much trouble, do not hesitate to cooperate with other players,
Farming Simulator
offering an exciting and particularly well thought out cooperative mode.
This month, Farming Simulator 19 is available to all PlayStation Plus subscribers .
The best of network gaming
By subscribing to the PlayStation Plus service , you not only get two new free games per month, but also the best conditions for playing online. With servers whose reliability is no longer to be proven and which is incredibly easy to use, the PlayStation Plus is online gaming without any headache. Open a Party and take advantage of its exceptional voice chat system to develop winning strategies. Indispensable to exploit the full potential of your favorite PS4 games and share highlights with the millions of PS + subscribers.
Exclusive promotions
By being a PlayStation Plus subscriber, you will be entitled to significant exclusive discounts throughout the year. What save up to 70% on the price of games that you have wanted for so long.
Create and share your content with a click
Thanks to your PlayStation 4 and your PlayStation Plus subscription, it will only take you a few seconds to record the wildest sequences of your network games, edit them and, finally, share them on social networks. Difficult to make it simpler and more effective.
100 GB of storage in the PlayStation Cloud
Because the capacity of a hard drive will never be large enough, PlayStation Plus subscribers get 100 GB of PlayStation cloud storage. Enough to store the backups of all the games in your toy library, the size of which will keep increasing thanks to the two games offered which are offered to you every month. One more reason to subscribe to the PS + service .