When it comes to buying an Android TV box, you need to pay close attention to its technical specifications. There are a lot of different factors to consider, and unfortunately, there isn't an "ideal" TV box that has everything you're looking for. By familiarizing yourself with some of the more important features in an Android TV box, you can make a smarter purchase for your home and family.
5.Editor's Pick: Best Android TV Box for Kodi

Evanpo T95Z Android TV Box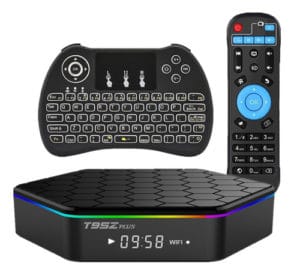 Our recommendations for the editor's pick are based on a variety of factors. We take into consideration brand recognition, versatility, technical specifications, performance and overall value. Although it isn't the most advanced model on the market, we recommend the Evanpo T95Z Android TV Box. It offers excellent hardware and performance but costs significantly less than the most powerful models.
Powerful 2.0 GHz octa-core processor
3 GB of memory and 32 GB of ROM
Supports 2.4 and 5.0 GHz WiFi
10/100/1000 MB Ethernet
Latest Android 7.1 OS
Compatible with the latest version of KODI
Offers 3d graphics acceleration
Comes with miniature backlit keyboard
4.Best Android TV Boxes Under $100
Kingbox K3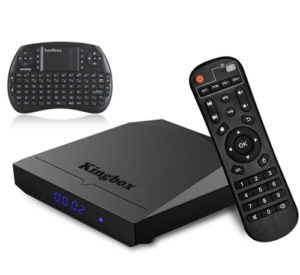 If you're looking for Android TV box, but want something with better hardware and more capabilities than the Dolamee, Globmall or GooBang boxes listed above, then the Kingbox K3 or the Evanpo T95Z might be more your speed. In terms of hardware, software and performance, the Kingbox blows less expensive Android boxes out of the sky.
Pros:
Powerful 8-core processor
Supports the latest in wireless internet protocols
Includes both remote and keyboard for greater versatility
Cons:
Does not have 3D capabilities
3. EVANPO T95Z PLUS Android TV BOX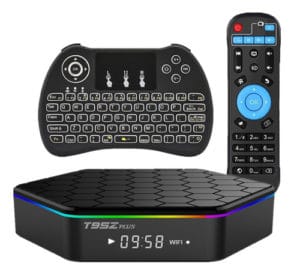 The T95Z Android TV Box is another high-powered piece of technology that competes head-on with the Kingbox K3. Although it's quite a bit more expensive, it has better hardware in several areas and boasts a sleek, attractive design that is sure to impress.
The K3 and the T95Z both use the Amlogic S912 octa-core processor, which works up to four times faster than standard quad-core processors. It also supports both 2.4 and 5.0 GHz WiFi connections, as well as 10/100/1000 MB LAN.
Pros:
Powerful 8-core processor
More memory and storage space
Includes both remote and keyboard for greater versatility
Cons:
Storage space can't be upgraded
2. Roku Ultra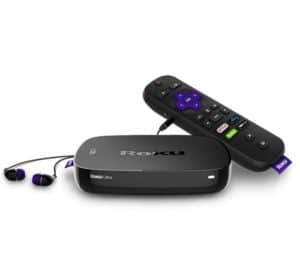 The hardware of the Roku Ultra doesn't begin to compete with those of the Kingbox K3, let alone the Evanpo T95Z. So why is it on this list? It's simple: ease of use. Unlike most Android TV boxes, which are all made by competing companies, Roku offers a refined, polished viewer experience par excellence.
One of the biggest differences between Roku and Android devices is the software. Kodi is one of the most popular pieces of multimedia software, but it's programming is not supported by Roku. Instead, Roku offers its own bespoke media channel, offering hundreds of movies and shows free of charge.
Pros:
Wide variety of available channels
Comes with headphones for immersive listening
Access to over 500,000 movies and TV shows
Cons:
Limited hardware capabilities
Check Price on Amazon or Directly add to Cart on Amazon
1.Best Android TV Boxes Under $300
NVIDIA SHIELD TV Pro Home Media Server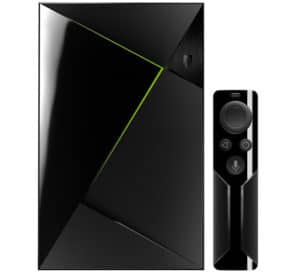 The Nvidia Shield comes with formidable hardware. The innovative processor combines two different quad-core CPUs, relegating four cores to simple, low-power tasks and freeing other the other four cores for advanced processes, leaving you with more processing power. 3 GB of RAM offers plenty of speed, and an incredible 500 GB of storage that leaves other TV boxes behind.
Pros:
Advanced CPU and 256-core GPU
500 GB of storage space
Stream video games from your PC to the TV
Cons: