Today, the AMOLED screen form of Xiaomi Redmi Note 11 Xiaojingang was announced. Officially, the Note 11 series supports 120Hz high brushing, and the frame is 1.75mm, which is a little narrower than the Redmi K40 game enhanced version (1.8mm). In addition, Note 11 Pro is supported by Samsung's high-brush OLED.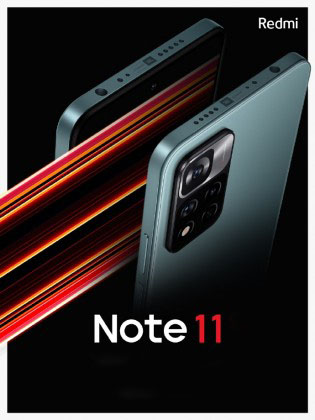 Redmi officially stated that the AMOLED screen form of Note 11 adopts a 1.75mm ultra-narrow edge and a 2.96mm pinhole screen.
Note 11 Xiaojingang AMOLED screen supports 120Hz high brush and 360Hz high touch.
[120Hz high brush] In the game, every action is clearly visible
[360Hz high touch] 360 samples per second, let your operation take effect the first time, make a move before the opponent
The Redmi Note 11/Pro mobile phone will use side fingerprint recognition, with three rear cameras and the front camera centered. Xiaomi Wang Teng said that the phone will use an AG glass back cover, which is warm to the touch.
According to information, this phone will also be equipped with JBL dual speakers, a top-mounted 3.5mm headphone jack, infrared remote control function.
It is worth mentioning that the Note11 Pro series has an aperture of 2.96mm, second only to K40. In this regard, some netizens said that Xiaomi has almost monopolized the ultra-low-end miscellaneous brand market.
Redmi Note 11 series is arriving on October 28.