According to the latest statistical report released by market research agency Counterpoint Research, India's smart TV shipments in 2022 will increase by 28% year-on-year, and online sales will account for 33%.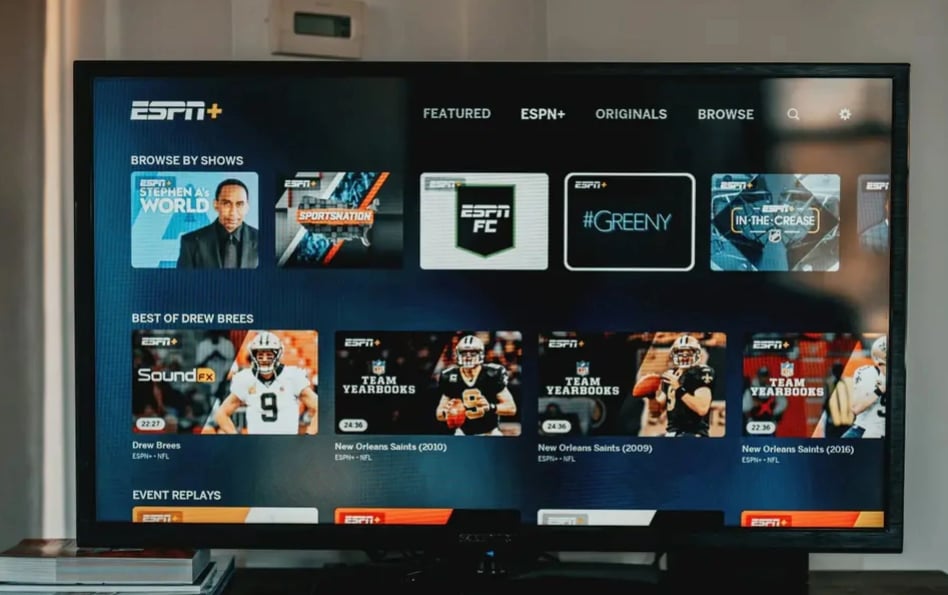 The main information is as follows:
1. Indian local brands will have a market share of 24% in 2022, a significant increase compared to 2021.
2. Smart TVs accounted for more than 90% of overall TV shipments, an all-time high.
3. The average selling price (ASP) in 2022 will decrease by 8% year-on-year.
4. Online channels will account for 33% of total shipments in 2022.
5. MediaTek chips account for about three-fifths of the entire TV market.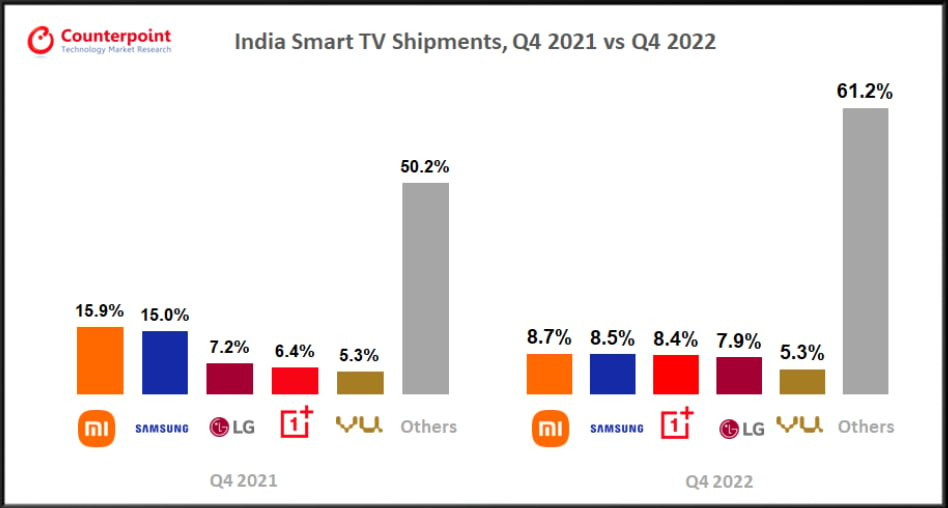 6. Non-smart TV shipments fell 24% year-over-year.
7. Xiaomi continues to lead the smart TV market in India with an 11% share in 2022.
8. Samsung came in second, having launched new models in the T4000 series in 32-inch and 43-inch sizes last year.
9. LG ranked third.
10 OnePlus is one of the fastest-growing brands in 2022, ranking fourth with an 80% year-on-year increase in shipments. OnePlus came second in the sub-Rs 30,000 price segment. Two models, Y1 and Y1S, were the best sellers.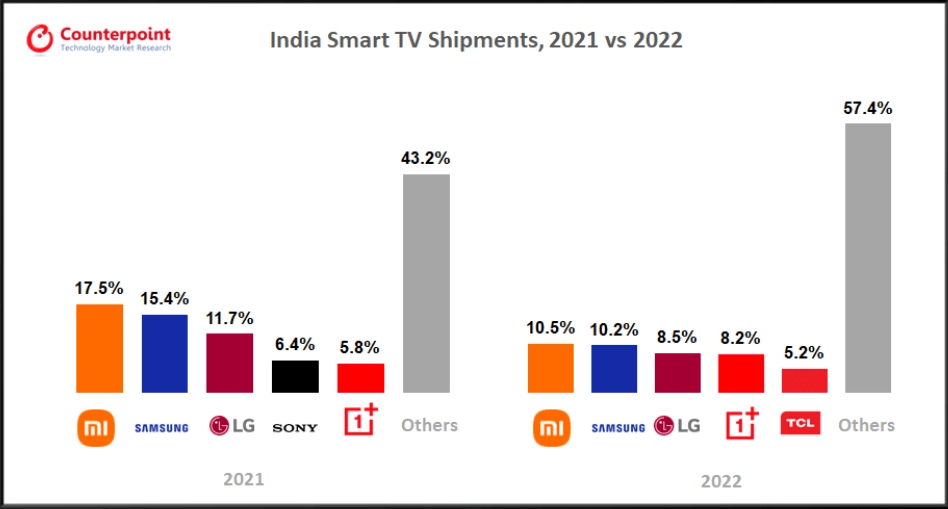 11. TCL ranked fifth.
12. 96% of smart TVs use LED panels.
More than 99% of TVs are assembled in India, and some high-end TVs need to be imported.