Recently, Limited Run Games announced that the Nintendo Switch/PS4 physical version of
Return of the Obra Dinn
will officially start pre-orders for four weeks on the 24th of this month. In addition to the standard version, this pre-order will also launch a limited version containing games, OST, posters and other items. The price of the limited version is US$74.99 (about 524 yuan).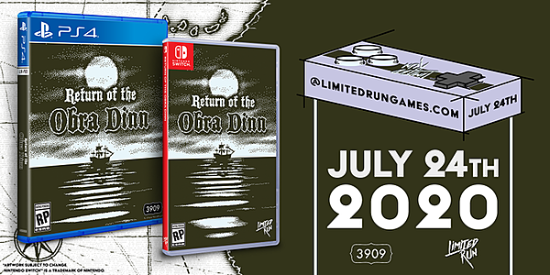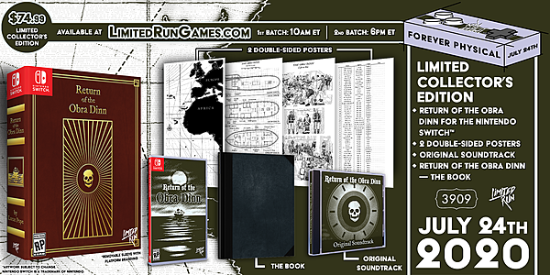 ​
Return of the Obra Dinn
is a first-person puzzle game that uses exploration and logical reasoning. In 1802, the merchant ship Oberadin departed from London and then disappeared at sea. Five years later, on October 14, 1807, the Oberadin appeared in Falmouth Port, and the crew disappeared...
Return of the Obra Dinn
has a high rating of 96% on Steam. It has won TGA best art direction, BAFTA best game design and other awards. It can really be called a masterpiece. Interested players can pay attention to follow-up news.