"Rick and Morty" team announced that the new Rick and Morty Season 4 official trailer "Alien and Refugees". Producer Justin Roland and screenwriter Mike McMahan said the new story is about an alien family coming to earth as a refugee. Rick and Morty will return to

Comedy Central's Adult Swim

at

11:30 p.m. PT on May 3

.

Call this a midseason break: Five episodes of season 4 have already aired, with five unseen shows yet to come.

The new Rick and Morty contains 8 episodes. Five episodes of season 4 have already aired, and they were pretty much standalone shows, meaning they're fun to watch, but don't necessarily move the show forward in any lasting way. (Which, with a show like this, is just fine. This isn't X-Files.)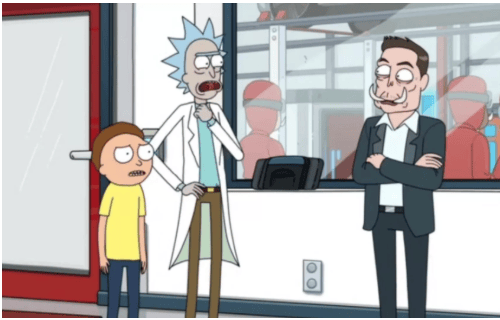 In the first episode
, Edge of Tomorty: Rick Die Rickpeat, Rick introduces Morty to special alien crystals that can show him his death, which is a really bad idea. In the second, The Old Man and the Seat, we learn Rick really, really likes his special toilet. Episode 3, One Crew over the Crewcoo's Morty, features the return of Mr. Poopybutthole -- now a professor -- and gets a dig in at streaming service Netflix.
In the fourth episode
, Claw and Hoarder: Special Ricktim's Morty, Morty gets a dragon, which is exactly as much of a bad idea as you might think. And the fifth episode, Rattlestar Ricklactica, features a world of time-traveling space snakes.
And on March 28, the show released a five-plus minute short film, Samurai & Shogun.
It's inspired by a classic manga called Lone Wolf and Cub, which also inspired the Bob's Burgers episode Hawk and Chick, as well as the second episode of Disney Plus show The Mandalorian.