Rockchip RK3566 AI TV box scheme, with five technical advantages, endows the traditional TV box with artificial intelligence attributes, expands intelligent application scenarios, supports innovative AI functions such as air canvas, automatic face tracking and gesture recognition, and its professional ISP effectively improves the video call experience. The new AI interactive logic turns the TV into a smart screen.
The author interviewed Peng Huacheng, the relevant person in charge of Ruixin micro product market center. He analyzed the new features of rk3566 in simple terms, and further introduced the user experience improvement brought by rk3566 technology upgrading.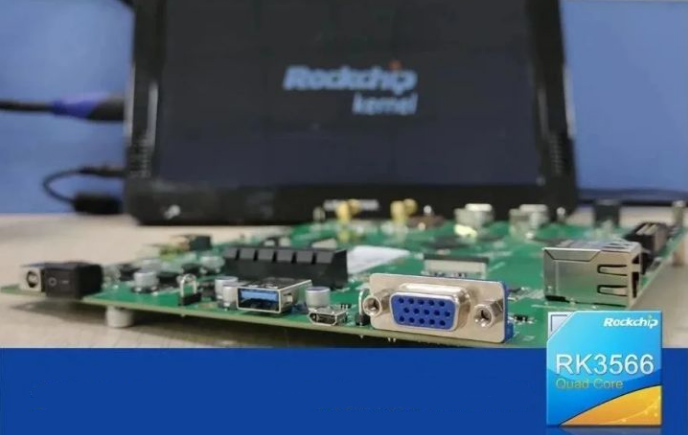 1.Independent NPU, extended TV box AI scene
At present, there are many TV boxes in the market. How to achieve an essential breakthrough in wisdom? According to Peng Huacheng, we must really strengthen the intelligent experience from the pain points of enterprise users. Peng Huacheng said, "in this new stage of intelligent guidance and upgrading and experience creation opportunities, whether it can bring more new feelings to enterprise users determines the height that the TV box can reach."
In order to comprehensively upgrade the intelligence, rk3566 starts from many aspects. According to Peng Huacheng, "rk3566 has built-in independent NPU, which makes its AI computing power more powerful. Meanwhile, compared with the traditional version 1.0, which can only realize simple control, pause and start basic functions, rk3566 upgrades gesture recognition version 2.0 and takes the lead in supporting the realization of "air canvas" function. Writing specific keywords in the air can trigger corresponding large screen functions and improve the experience of intelligent interaction. Rk3566 can also realize face recognition, limb recognition, gesture recognition and other functions, enabling AI scenes such as wisdom education, somatosensory games and interactive fitness. "
In addition, based on the powerful NPU computing power of rk3566, rk3566 supports the automatic eptz electronic PTZ function, which can accurately realize conference face tracking and speaker tracking in remote office and education scenes; The online classroom lens follows the teacher and has a stronger sense of scene.
2.Built-in professional ISP and encoder
RK3566 can support multiple 1080P high-definition video calls, and has the characteristics of efficient ROI encoding, high frame rate, short delay, etc., making the call screen clearer and smoother.
Excellent technical strength guarantees the continuous improvement of RK3566 product strength. In addition to the optimization and improvement of video calls, RK3566 has also been upgraded from the image aspect, bringing the experience of large-screen calls to a new level. Peng Huacheng introduced to the author, "RK3566 supports up to 8M image processing capability. Compared with the traditional solution, it can achieve the high image quality of the large camera screen without external professional ISP chip, improve the video call experience, and effectively optimize the cost."
3.Up to 8K decoding and high-performance GPU
With the popularization of ultra-high-definition large-screen TVs, the hardware upgrade of smart TV boxes is also imminent. Facing such rigid demands, Peng Huacheng talked about the forward-looking layout of RK3566 from the perspective of decoding and GPU. "RK3566 can support up to 8K video decoding to meet users' viewing needs for various high-definition film sources. At the same time, the built-in high-performance G52 GPU and the AnTuTu V9 version have a comprehensive running score of over 100,000, ensuring a smooth UI and gaming experience. ."
4.Support voice control man-machine dialogue
In order to make traditional TVs more "smart" and at the same time free users' hands, voice control is indispensable. Peng Huacheng mentioned, "The RK3566 AI TV box solution supports microphone array input, with a high dynamic noise reduction algorithm, even if the environment is noisy, it can accurately recognize human voices and achieve precise voice control of the TV box."
5.Complete peripheral interfaces and strong scalability
"For terminal partners, rich peripheral interfaces help them quickly realize the expansion of product functions." According to Peng Huacheng, RK3566 supports PCIe/USB3.0/SATA3.0/Gigabit Ethernet and other high-speed interfaces. Compared with most traditional solutions, the high-speed expansion interface can only choose one of PCIe/USB3.0. RK3566 can support both PCIe and USB3.0 high-speed interfaces, and can support 5G, WIFI6, AI computing power and other expansion requirements. In addition, RK3566 also supports SATA3.0 and Gigabit Ethernet to meet the needs of local or distributed large-capacity high-speed storage.