On Dec. 8, U.S. streaming video device maker Roku and Google reached a new multi-year partnership agreement that allows YouTube and YouTube TV to continue to exist on the Roku platform. The agreement to distribute YouTube TV on Roku expired in April of this year. At the time, Roku had removed the YouTube TV TV service from its channel store as the two companies failed to reach a new agreement.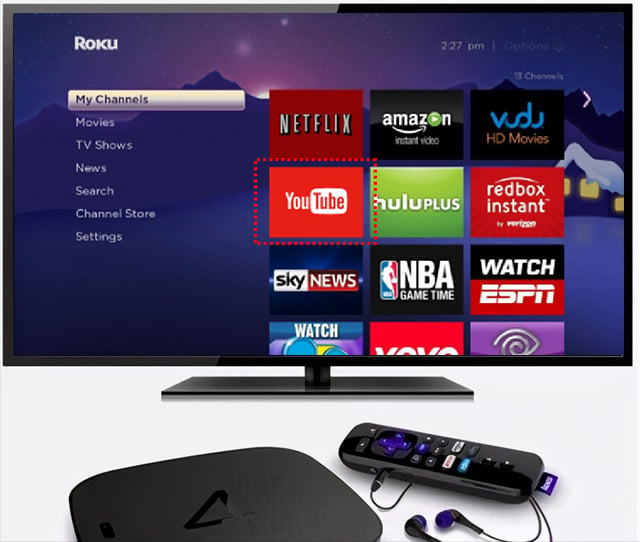 The agreement is a "win-win" for both Google and Roku, which is valued by Google as the largest smart TV endpoint platform in the U.S. streaming market and for the value of Roku's own user reach. If Roku removes YouTube TV, Google will lose access to the largest channel in the U.S. streaming TV market. For Google, which wants to gain a bigger voice in the TV streaming market, it is difficult to rely on its Android TV/Google TV (accounting for 8% of the US streaming market share) alone to make achievements in the short term. For Roku, which is entering the international and global streaming market, YouTube is the video platform with the largest number of subscribers in the world, and losing YouTube as a super customer will greatly reduce its globalization and internationalization process.
Currently, Roku has transformed from a single streaming device vendor to a comprehensive streaming service vendor. According to its 3Q 2021 earnings, Roku achieved net revenue of $680 million, including $583 million from its platform business and $97.4 million from its player business; in terms of users, Roku has over
56 million active users
, who have played over 18 billion hours of content. So far this year, Roku has increased its investment in original content, acquiring media platforms such as This Old House and Quibi's catalog earlier in the year, and Roku Channel debuted original content (
30 original TV episodes
) in May. With approximately 70 million U.S. households having watched Roku Channel as of the first quarter of 2021, Roku has become an increasingly valuable online platform.
Roku's successful transition to streaming is largely due to the continued decline of linear TV viewers in the U.S., a trend that shows no sign of reversing. With the proliferation of smart TVs and connected TV devices, more and more TV viewers are moving away from traditional TV in the form of traditional broadcast and pay-TV services and toward Internet-based streaming TV. According to the latest U.S. TV Viewing Research Report from Parks Associates, a leading global consulting firm, 82 percent of U.S. broadband households subscribe to at least one OTT TV service, up 6 percentage points year-over-year, while 58 percent subscribe to traditional pay TV services, down 4 percentage points year-over-year. Roku, the streaming TV platform that serves as a "bridge" between subscribers and streaming content, has benefited the most from this wave of lost traditional pay-TV subscribers to streaming, contributing to its successful transition.