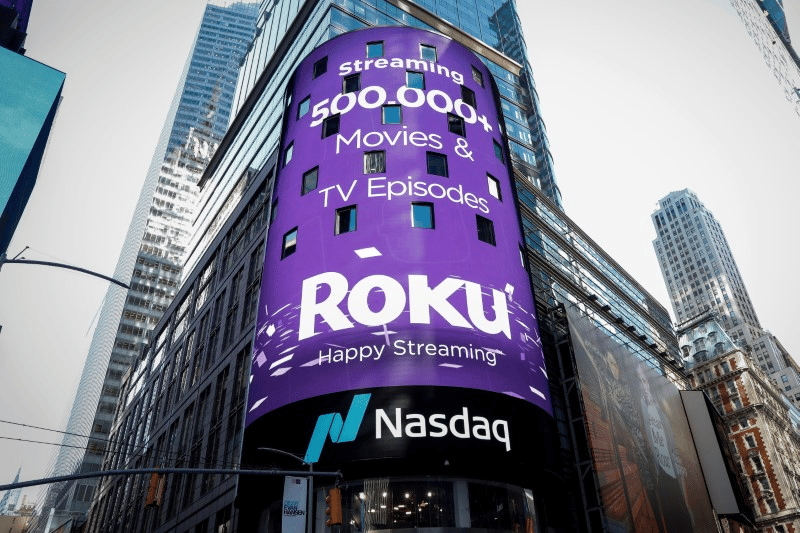 With the recent superior stock performance of streaming media giant Netflix, the positive impact of the epidemic on the streaming media industry has entered Wall Street's sight. In the face of public health panics, streaming media companies have become the "household" concept stocks in the US stock market.
As of Thursday 's close, Netflix 's stock price has risen 35.73% this year. In the past month alone, Netflix has risen nearly 40%. At the same time, another streaming media platform stock Roku (NASDAQ: ROKU) is also worthwhile. Investors focused on the stock, which has risen nearly 90% in the past month. As of Thursday's close, the stock continued to surge 13.27% that day.
Roku is expected to announce the latest quarterly earnings data after the US stock market on May 7. According to preliminary data released by the company this week, the company is expected to release a transcript that will satisfy investors and the market.
According to previous data, the company's first quarter as of March 31 is expected to have 39.8 million active users, an increase of nearly 3 million from the end of last year, and it is expected that the number of streaming hours will increase 49% year-on-year to 13.2 billion hours.
In addition, the company expects revenue in the first quarter to be US $ 307-317 million, gross profit to be US $ 139-144 million, net profit to be US $ 60-55 million, and EBITDA to be US $ 230-180 million. The data exceeds Wall Street 's previously estimated $ 301 million in revenue and has already lost $ 52 million.
The CEO of Roku has previously stated that during the virus epidemic, consumers are now more dependent on Roku's streaming platform than ever before. "We can be proud to provide useful programs such as real-time news, free movies, and premium paid content to families who are at risk."
In addition, he also said, "We have been working closely with advertisers to help them update their launch plans. Although some marketing activities are expected to be suspended or reduced in the short term due to the impact of the epidemic, the company will provide more targeted TV Advertising and sponsorship methods are very beneficial for brands. "
At the same time, it should be noted that in the previous quarter of the outbreak, the fourth quarter of 2019, the company's performance was also moving in the right direction. Its platform users were more and more active, and the growth rate of consumption was higher than that of users. As the group grows, Roku's liquidity is constantly improving.
The data in the fourth quarter shows that the company's users increased by 36% in 2019, and the duration of content playback reached 11.7 billion hours, an increase of 60% year-on-year. It also increased by 29% year-on-year.