Roku Ultra was released in October 2020. The regular price of the device is $99, but you can order it from Amazon for less. It's Roku's most powerful streaming device. Roku Ultra has more memory and an enhanced processor. It has the most powerful processor of any new Roku device.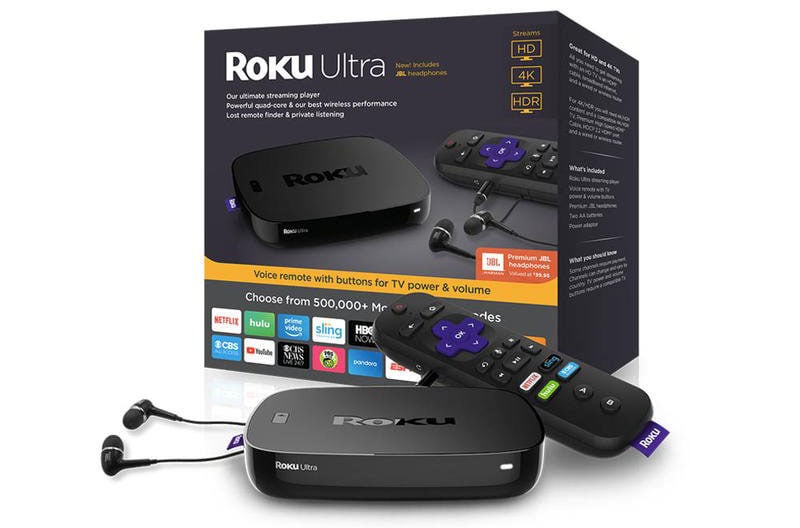 What's good in Roku Ultra?

​

Roku Ultra has many obvious strengths for its users, there are the main points.

USB Storage:

The Roku Ultra allows its USB 3.0 port to play videos from external hard drives. Roku Ultra supports FAT16, FAT32, NTFS and HFS+ drive formats.

Audio:

The Roku Ultra supports the following audio:
HDMI® digital stereo
DTS Digital Surround™ via HDMI
Dolby Atmos® decoding via HDMI. (Requires Dolby Atmos-compatible speakers.)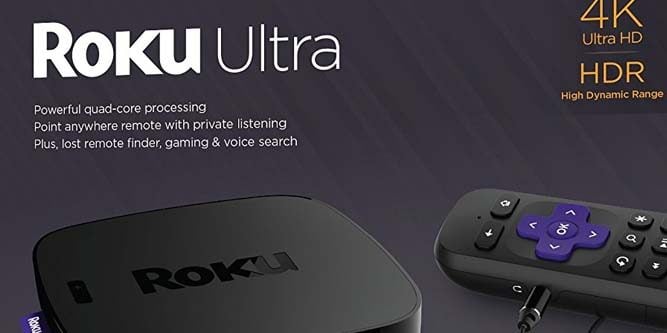 Enhanced Voice Remote:
Search for your favorite TV shows and movies without typing, Roku was able to find about 90% of the top movies and TV shows when you tried a voice search. The 2020 Ultra remote has the following features:
You can personalize two shortcut buttons to launch your favorite streaming apps.
Headphone jack for private listening
Customizable launch buttons for launching services like Philo, Hulu, ESPN+, Sling, and more
Voice search button
Control your TV with the volume and mute buttons
Instant replay button to rewind and play last 20 seconds
Premium JBL Headphones:
Ultra includes top-of-the-line JBL headphones for use with your Roku Enhanced Voice Remote.
Remote Finder:
Press the button on the top of the Roku Ultra and your remote will start beeping to remind you of its location. This feature is a must in my house.
Bluetooth Connectivity:
You can connect your phone or tablet with Bluetooth to play your favorite music, podcasts, and more through your TV speakers
What comes with Roku Ultra?

​

The Roku Ultra comes with a Roku Advanced remote, batteries, headphones for private listening, a USB cable, and a power adapter. In addition to the exclusive features already mentioned, the Roku Ultra does the following: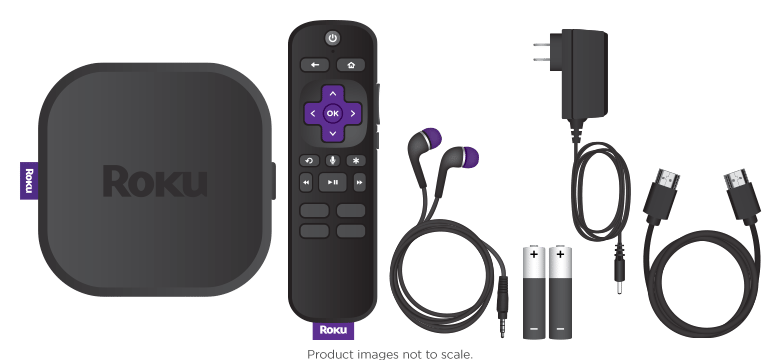 802.11ac MIMO dual-band wireless
10/100 Base-T Ethernet
Works with Alexa and Google Assistant
720p, 1080p and 4K UHD with HDR and Dolby Vision video, and HLG at 60 frames per second
Bluetooth
night listening mode
Advanced point remote voice search, headphone jack and game button
IR receiver for universal remote control
Dolby Audio pass-through via HDMI
HDMI cable not included
​
Is the Roku Ultra worth buying?

​

If you're looking for any of the Roku Ultra's exclusive features, it's the obvious choice. With the exception of the Roku Streaming Stick 4K, Dolby Vision is the clear standout of the other models. It's also the only Roku streamer that supports Ethernet without buying an Ethernet dongle. Those looking to upgrade their old Roku should also check out the Roku Ultra. Otherwise, unless you want the extra processing power the Ultra offers, you might want to consider the Roku Express 4K+.