Samsung has announced its 2023 TV lineup and it's now officially available to the market, and the Samsung QN90C is a great Neo QLED TV among them, which features a miniLED backlit panel and has a wide range of models, from 43 to 85 inches.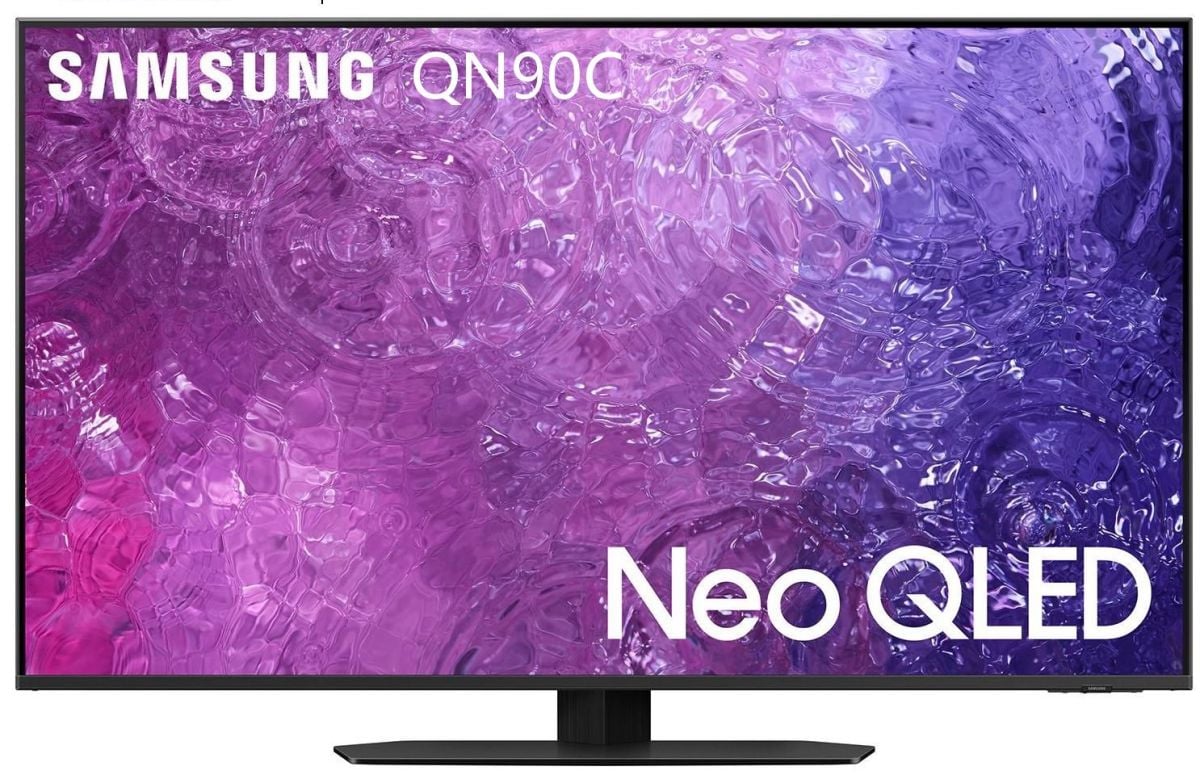 Samsung QN90C TV Release Date​
The Samsung QN90C TV first appeared in the Samsung 2023 TV lineup preview in early January 2023, and was officially launched on Samsung's official website and other sales channels on March 9, 2023. Right now, you can visit the official Samsung TV website or check the availability at your location. Or, most directly, search Amazon for the Samsung QN90C and see if it's available in your region.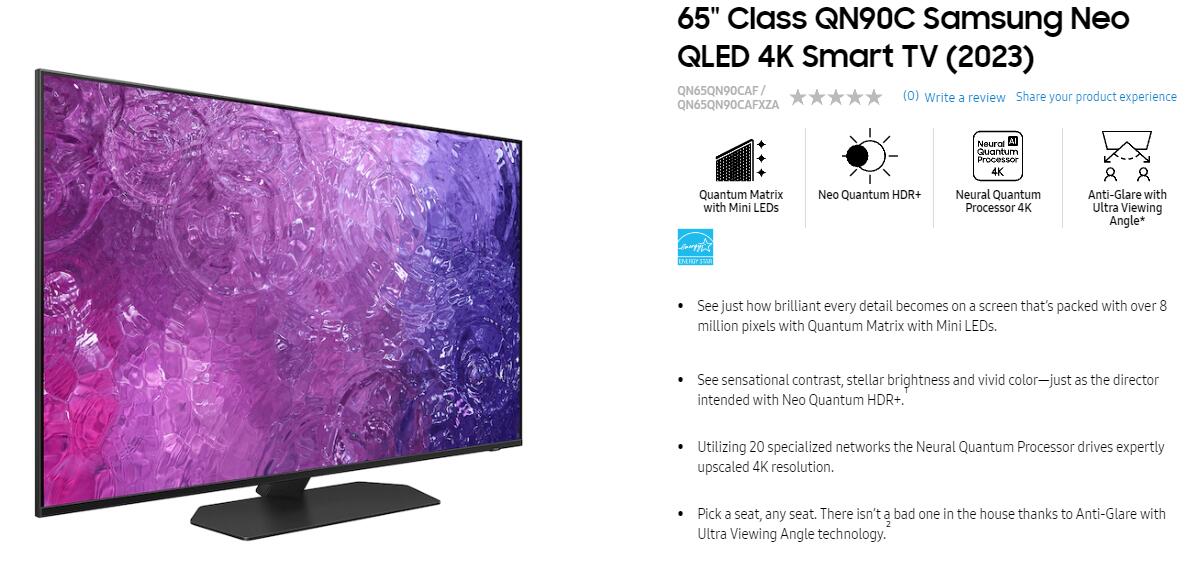 Samsung QN90C TV Size and Price​
Now, the Samsung QN90C is already available for purchase. As you can tell, it's a mid-to-high-end TV with improved Mini LED backlighting for better local dimming, and it's not cheap. The smallest available size of the Samsung QN90C TV is 43 inches, and the largest size is 85 inches, which covers the needs of most families. If you don't know how to choose a TV size, use the
TV Size Calculator
to find the best size for your home.
Samsung QN90C TV Specs Table​
Here is the Samsung QN90C TV spec sheet. It has to be said that this QN90C is an excellent 4K TV, and it will definitely become the center of home entertainment, as it performs well in viewing, gaming and sound. Unfortunately, this Samsung QN90C supports HDR10+, and Dolby Atmos, but lacks Dolby Vision and DTS Audio.
Samsung QN90C TV Features​
Design Features​
The appearance of the Samsung QN90C TV adopts a thin design. The NeoSlim's screen looks particularly good with narrow metal bezels around the left, right and top, as well as a wider bezel at the bottom. But its stand is a heavy structure, but you can mount the Samsung QN90C on the wall to save space.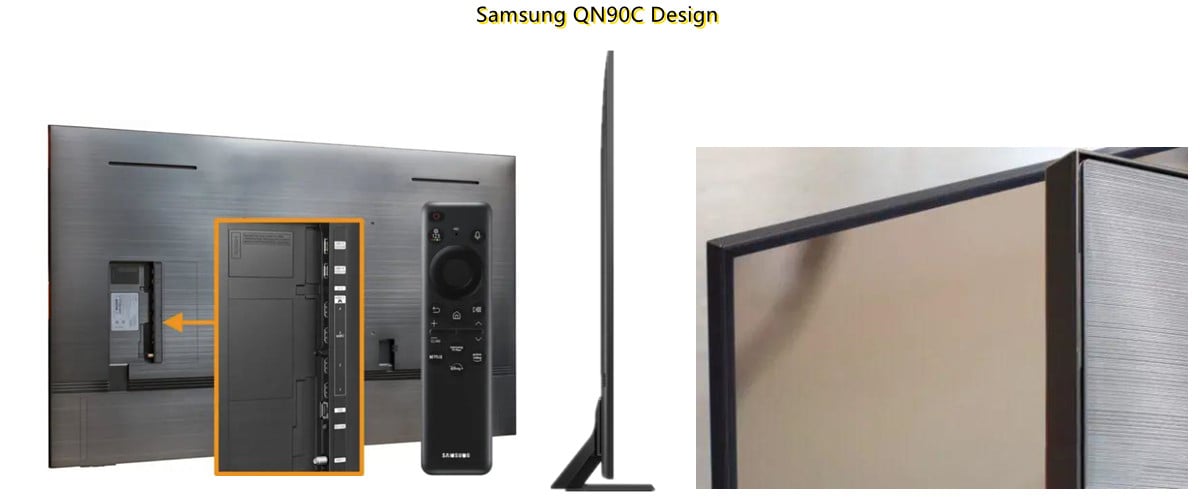 The difference with the Samsung QN90B is the shape of the bracket, now this is not a curved plate, but an irregular symmetrical hexagon. Unfortunately, this Samsung QN90C TV does not have a OneConnect box, and all the connectors are located on the back of the TV.
Display Features​
The Samsung Neo QLED QN90C TV combines quantum dots and mini-LEDs into a display technology that delivers richer colors and higher contrast. This TV can reach 700nit brightness in standard picture mode. Depending on the mode, such as in HDR and Filmmaker modes, the brightness may become higher or lower. But there is no doubt that the picture of the Samsung Neo QLED QN90C will not let you down.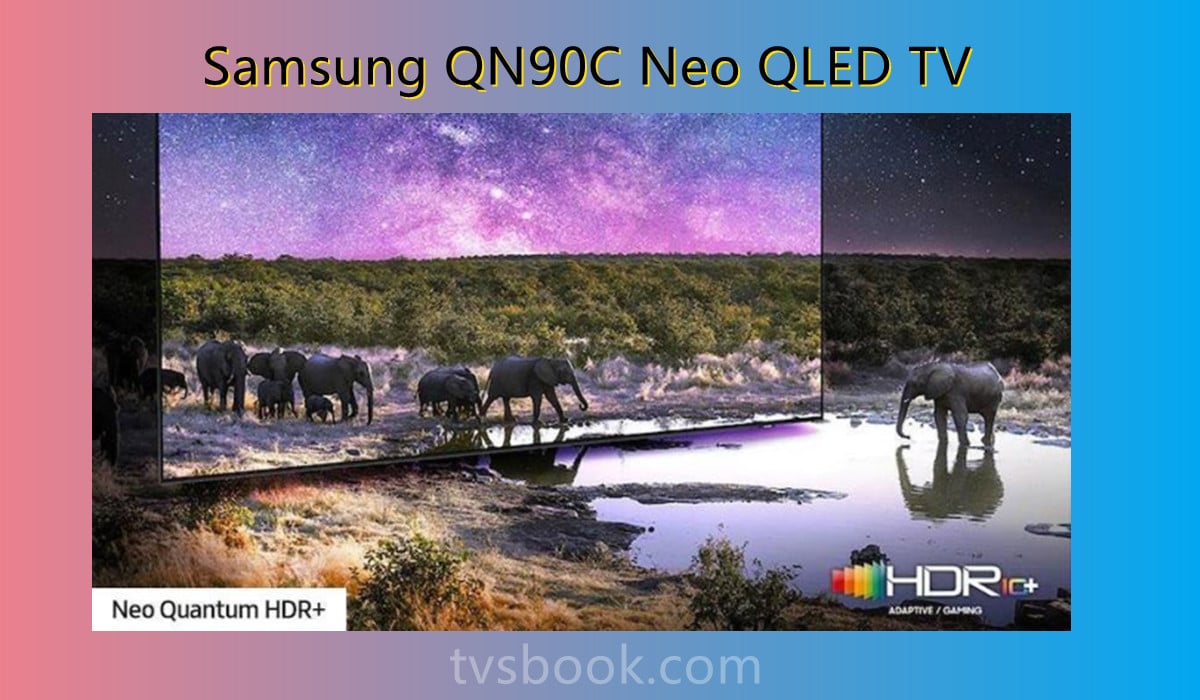 Also, in VA panels, which have better contrast ratios than IPS panels, Samsung employs its Super Viewing Angle technology to improve viewing angles. You'll see better color brightness and saturation on this TV.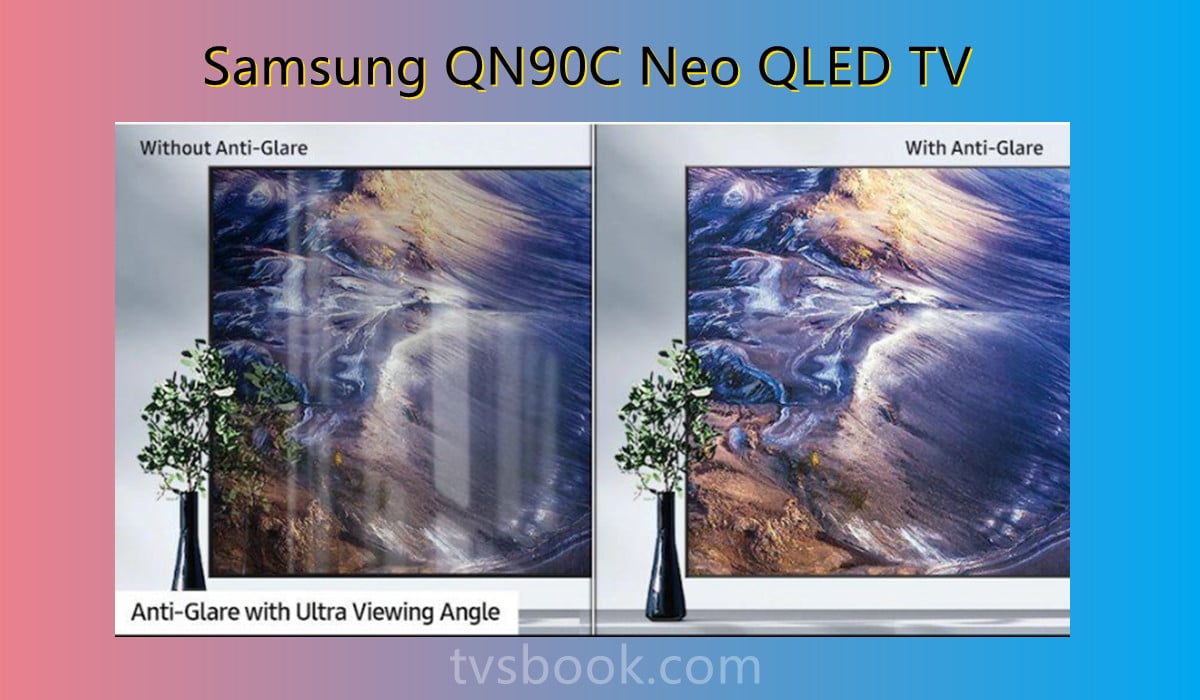 Samsung joined the Auto HDR Remastering selection in 2023. Standard content is displayed in HDR mode (or matched to HDR content) thanks to deep image analysis using the processor's intelligence. Note that this algorithm also only works on Samsung QN90C TVs with large diagonals (not 43 and 50 inches).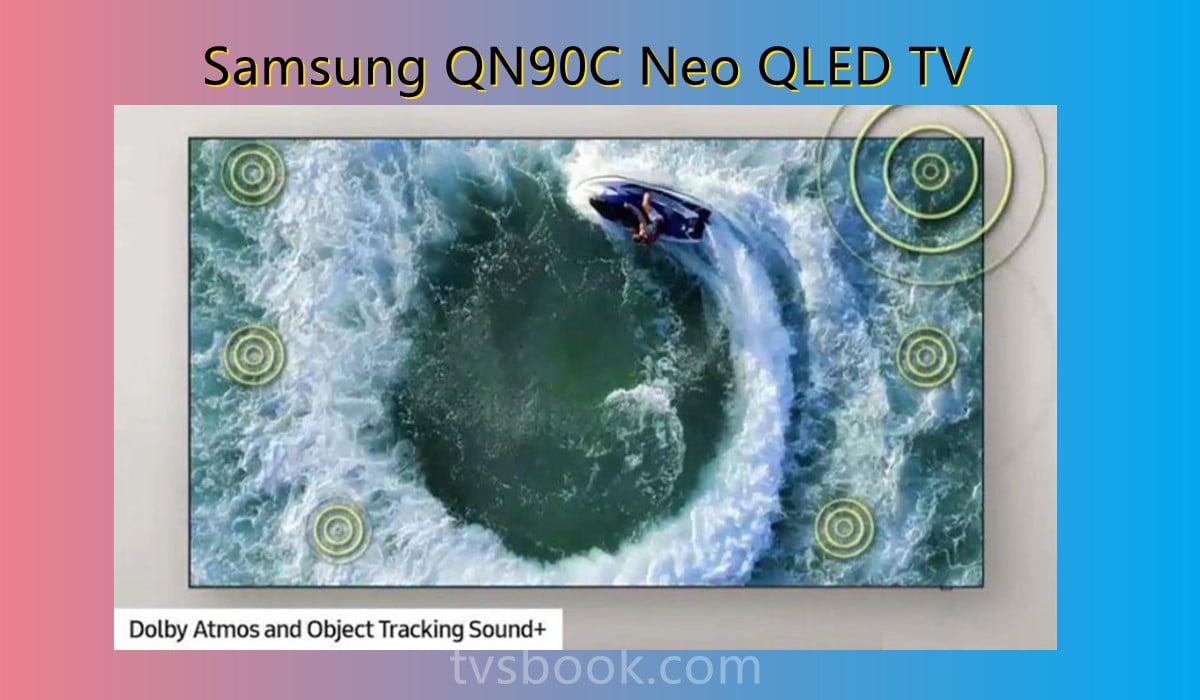 Game Features​
Samsung QN90C TV screen display delay time does not exceed 10ms. The HDMI 2.1 port ensures that the QN90C supports all next-gen gaming features, including low-latency auto mode ALLM and VRR up to 120Hz, but it lacks Dolby Vision.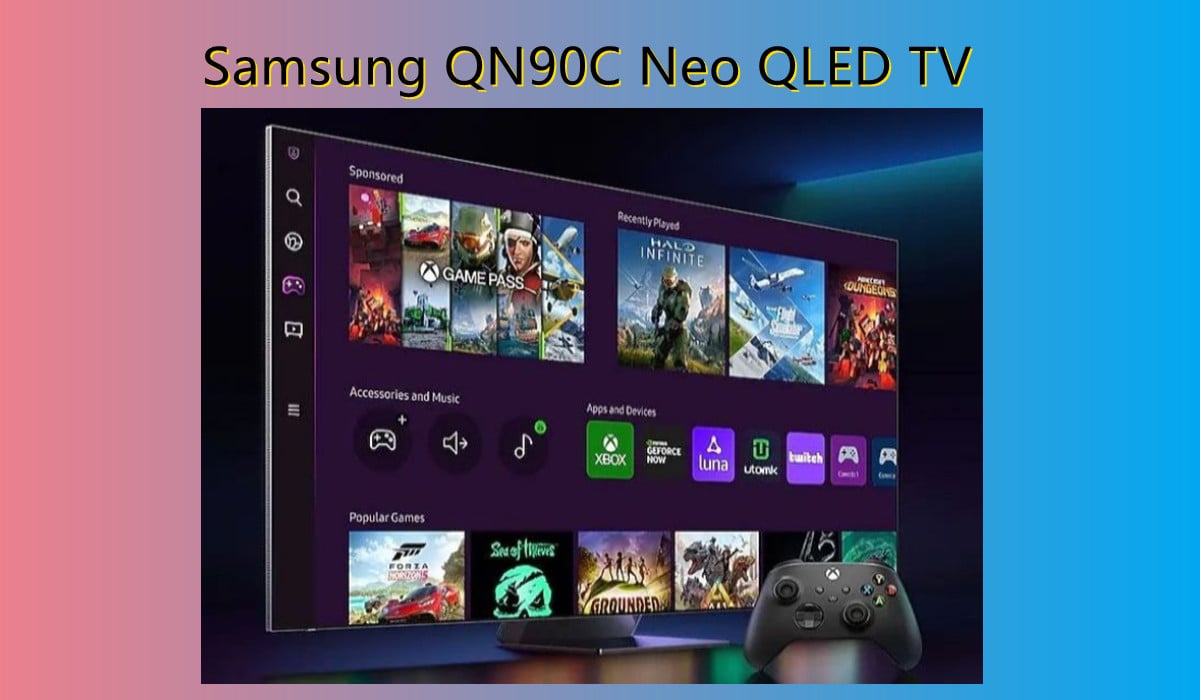 Samsung QN90C TV Review Summary​
The Samsung QN90C offers comprehensive features and optional sizes. It is suitable not only for all living rooms, but also for small bedrooms. You can watch movies in a bright environment, and you can also connect it with various game controllers, which is almost an all-round home entertainment device. The only problem is that its price is not so democratic, but it does provide performance for the money.