It is reported that Samsung announced the launch of Sero TVs with rotating screens in the Netherlands and Belgium. The large smartphone-shaped smart TV Sero will be at a price of 1,699 Euros. This is a fairly high price for TV products. Even a 43-inch 4K QLED that can rotate around its axis, but its unique shape may eventually exceed expectations. Obviously, Sero is a TV specially designed by Samsung for long-term users of its Galaxy smartphones, and screen mirroring is obviously one of its main charms.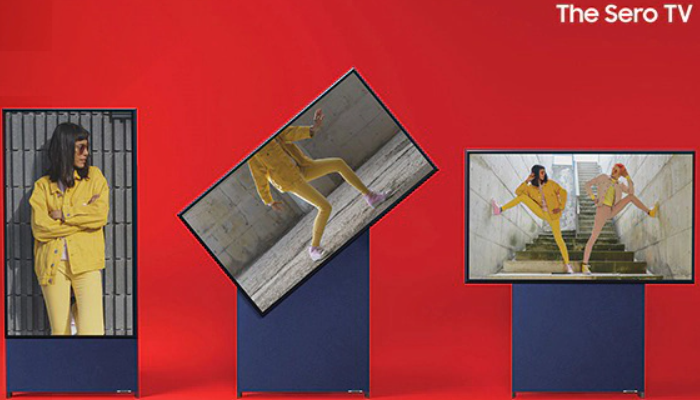 Samsung Sero TV has a 43-inch rotating display with QLED technology. We know this from advanced TVs such as Samsung's Q95T. Sero is also equipped with Samsung's latest smart TV technology, including Smart Hub and Ambient Mode. A 4.1-channel 60W speaker is installed in the TV base, which can provide first-class sound even without a soundbar. If you want to connect an external device to The Sero, you must do it at the back of your foot. Therefore, there is no One Connect here.
The Sero TV works best with Samsung Galaxy smartphones with at least Android 10.
Although Sero also built-in AirPlay 2, but the automatic rotation function is not yet available for iPhone and iPad. Samsung did say it will add this feature early next year. Other brands of smartphones can rotate the Sero TV's screen through the Samsung SmartThings app, or of course you can use the buttons on the remote control.
Starting in mid-August, users can book the Sero TV in the Netherlands and Belgium, and the TV will be delivered in September.