According to Janko Roettgers, Samsung is in talks with other manufacturers to bring its Samsung TV Plus streaming app to more brands of TVs, such as TCL TVs.
Launched in 2015, Samsung TV Plus is a free (with ads) streaming (FAST) service that has come pre-installed on new Samsung TVs in recent years. In short, the service offers viewers a similar experience to watching traditional TV, with hundreds of free TV channels.
Of course, Samsung TV Plus also has a wealth of streaming content, with Samsung adding popular shows like Top Gear, Law & Order Special Victims Unit, NCIS and Chicago Fire last August, and it also offers a range of local and national news channels, as well as Samsung's own channels like Ride or Drive and The Movie Hub.
Samsung TV Plus is currently available in 24 different countries with approximately 1600 channels and 220 channels in the US.
But it appears the company intends to license individual channels to other TV makers. Sources told Roettgers that those talks "don't seem to be going anywhere," so Samsung is instead offering the entire Samsung TV Plus app to third-party TV makers.
It's worth noting that Samsung has been working for years to expand the reach of its TV Plus, whether it's for Galaxy devices, the Web or the latest Family Hub refrigerator.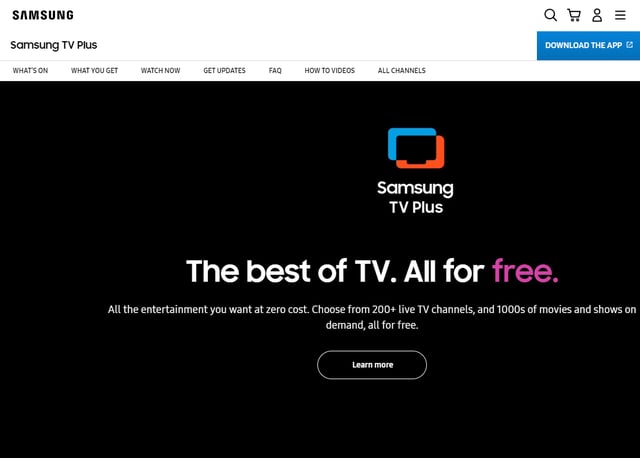 Manufacturers including TCL, LG, and Vizio are known to have their own free streaming apps that are not tied to specific service providers, including Paramount's Pluto TV, NBC's Peacock, Fox's Tubi, Roku, and Amazon Freevee.
Samsung is also looking to turn its TV Plus service into a broader-reaching app, but it's unclear if other manufacturers will want to use the app on their TVs.