Since this year, Samsung 's action in 8K TVs has been frequent.
During CES 2020, Samsung introduced a new QLED 8K TV, which goes a step further in terms of value. It is understood that the narrowest part of the border around the screen of this product is only 2.3mm, which is similar to the "borderless" design on mobile phones .
In addition, it is also equipped with a new quantum dot technology, which can optimize the video content of FHD, 4K and other resolutions to 8K and output through AI and machine learning technology.
Recently, Samsung TV has made new moves in 8K. On March 5, Samsung and MediaTek announced that Samsung's new 2020 8K QLED TV Q950 and Q900 are the first in the industry to support Wi-Fi 6. This is also the world's first 8K TV that supports Wi-Fi6.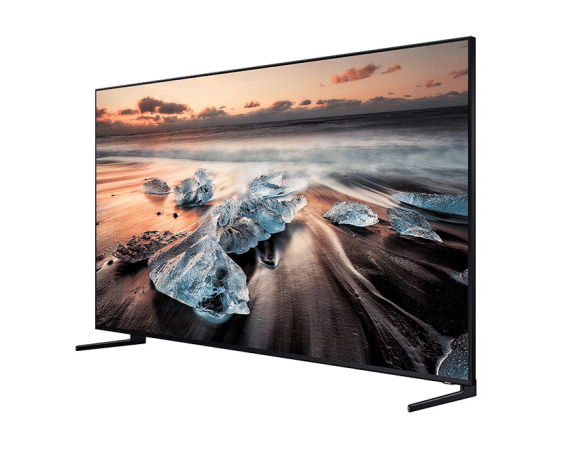 Samsung Q900
Samsung is not difficult to understand the 8K video frequency shot. Because Samsung needs to maintain its advantage in the field of 8K TV, in order to defend its own global TV "first" name.
However, Nail Technology believes that despite Samsung's frequent actions in the 8K field, as two "brothers" continue to attack in the 8K field, Samsung will face greater pressure in the 8K TV market in 2020.
The first is the influence from "siblings" LG.
Samsung and LG are both Korean brands. In theory, the two should have a good interest relationship and develop together. However, in 2019 LG launched a fierce offensive against Samsung, especially in the 8K field. LG has publicly stated on IFA that "Samsung's 8K TV is not really 8K."
LG made this statement because it found that Samsung 's 8K TV 's light-dark contrast label was 12%, far from meeting international standards.
As 8K products have become a new key point in the growth of the TV field, LG's doubts about Samsung products will hinder the development of Samsung 8K TVs to a certain extent, especially during the critical period of 8K TV competition. Such public opinion pressure will inevitably affect To Samsung.
In addition, the impact is not only in the field of 8K TV from LG, as well as with other appliances , as the giant Hisense. It is understood that Hisense is about to launch a new 8K TV, and the 8K market has welcomed strong players, which will undoubtedly increase Samsung's pressure.
According to the exposure data, Hisense's 8K TV will use a special "dual screen" design. It can be seen that Hisense has maintained its own innovative style in 8K TVs. Hisense's form innovation in 8K TVs can further stimulate the user's renewal mood. In summary, it will cause a lot of Samsung 8K TVs Shock.
The second is the impact from TCL.
In the field of 8K TVs, Samsung and TCL have always been important partners of each other, and both support QLED quantum dot technology. Moreover, Samsung's advantages have always been more obvious in this regard.
However, TCL is clearly unwilling to stay behind Samsung. After announcing that its shipments reached 32 million units this year, it also said that "TCL is one step closer to being the world's first." This sentence may seem to be an affirmation of past achievements, but it actually sounded the clarion call to launch a full-scale impact on Samsung.
And this sentence is not empty talk, TCL already has the capital to compete with Samsung. According to data from Qunzhi Consulting, TCL TV shipments reached 32 million units in 2019, with a market share of 13%, ranking second in the world; Samsung TV's market share was 17.8%, ranking first in the world, between the two Share gap is less than 5%.
In addition, in terms of technology, TCL is constantly putting pressure on Samsung. At the previous TCL QLED 8K TV conference, TCL released a new quantum dot Pro technology, and it said that not all quantum dots are quantum dot Pro. According to its introduction, TCL's 8K TV, under the blessing of the new Quantum Dot Pro technology, combined with TCL's self-developed Q picture quality engine technology, has made in-depth optimization in terms of brightness, color and sharpness, compared to the previous Quantum dot technology can present better picture quality effects.
Samsung has also had ups and downs in quantum dot technology. On February 17, British Nanoco filed a lawsuit against Samsung Electronics in the United States, stating that Samsung Electronics and its subsidiaries infringed on the company's "quantum dot" related technology patents and sought the court's Issue permanent ban on Samsung Electronics. If the ban is implemented, Samsung's development of quantum dot technology will be locked in a yoke and may even be surpassed by TCL in the future.
As a well-deserved king in the TV market, Samsung has been relying on a strong technical label to harvest the global color TV market share. However, in the new 8K market, Samsung's advantage has begun to be affected.
With the influx of more and more giants and the powerful sniping of TCL and LG two "combatants", Samsung's QLED 8K TV will inevitably fall into a new growth dilemma. At the same time, with the continuous technological exploration of companies such as TCL and Hisense, Samsung's technological advantage may be gradually diluted, which will undoubtedly cause a huge blow to Samsung TV. Looking at it this way, Samsung TV's road ahead in 2020 will become more and more difficult.
Last edited: