Samsung Display is expected to start production of quantum dot (QD)-OLED panels in the fourth quarter of this year, according to UBI Research.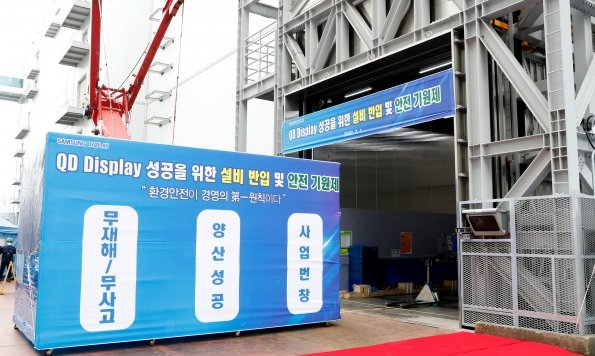 The South Korean display panel maker will use 30,000 8.5-generation (2,200x2,500mm) substrates per month to make 65-inch, 4K resolution panels using the technology, the research firm said.
As the Gen 8.5 substrate can be used to make three 65-inch panels, Samsung Display produces about 1 million QD-OLED panels a year, according to UBI Research.
TVS using the panel will debut at CES next year and go on sale sometime in the first half of 2022, the company added.
Samsung officially announced its investment in a QD-OLED production line in October 2019, positioning its QD-OLED products higher than existing QLED TVS, but not as high as its MicroLED series. It will be available in 55-inch and 65-inch models to begin with, followed by a larger 70-inch version.