German audio giant Sennheiser has launched a new set of wireless headphones called Sennheiser TV Clear. This headset is designed for TVs to enhance the audio experience while watching TV.
For those who have trouble hearing conversations while watching TV, TV clear will improve their listening experience. Sennheiser equips the device with five speech intelligibility levels, providing up to 20dB of high frequency amplification for clear conversations.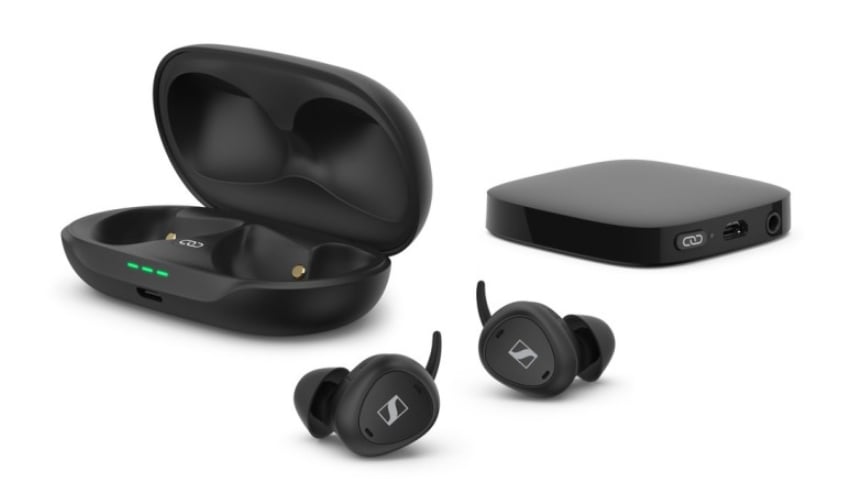 This setting can be enabled independently of the TV or speaker audio settings, allowing users to enjoy their own volume levels while others watch at a sound level that is comfortable for them. Therefore, this headset is ideal for those who are hard of hearing or need subtitles.
Audio is delivered through a pair of true wireless earphones, and Ambient Awareness mode enables users to stay connected to their environment and those around them, making it ideal for watching TV with family or friends. This feature can also be disabled for a more private experience.
The TV Clear system offers a variety of device connections, capable of connecting to a TV via a transmitter, or to a TV, smartphone, tablet, etc. via Bluetooth. The transmitter uses low-latency streaming technology to keep video and audio in sync for the best viewing experience.
Users can control settings through the companion TV Clear app, which offers customisation for touch controls and sound preferences, as well as a Find My Earbuds feature.
When used with the transmitter, the TV Clear battery lasts 15 hours on a single charge, which can be extended to 37 hours with the included charging case.