The Sierra Modern Home Classic Speaker Table brings incredible
full stereo sound, charging capabilities
, and elegant good looks to any room of your house.
For a table that takes up such a tiny space (it's 22.5 inches tall by 19 wide),
the Sierra Modern smart table delivers massive, rich sound and incredible functionality. Beneath the grey heather fabric are four state-of-the-art speakers, tweeters, and a sub. The 360° effect delivers massive yet crystal-clear audio to the entire room regardless of the size.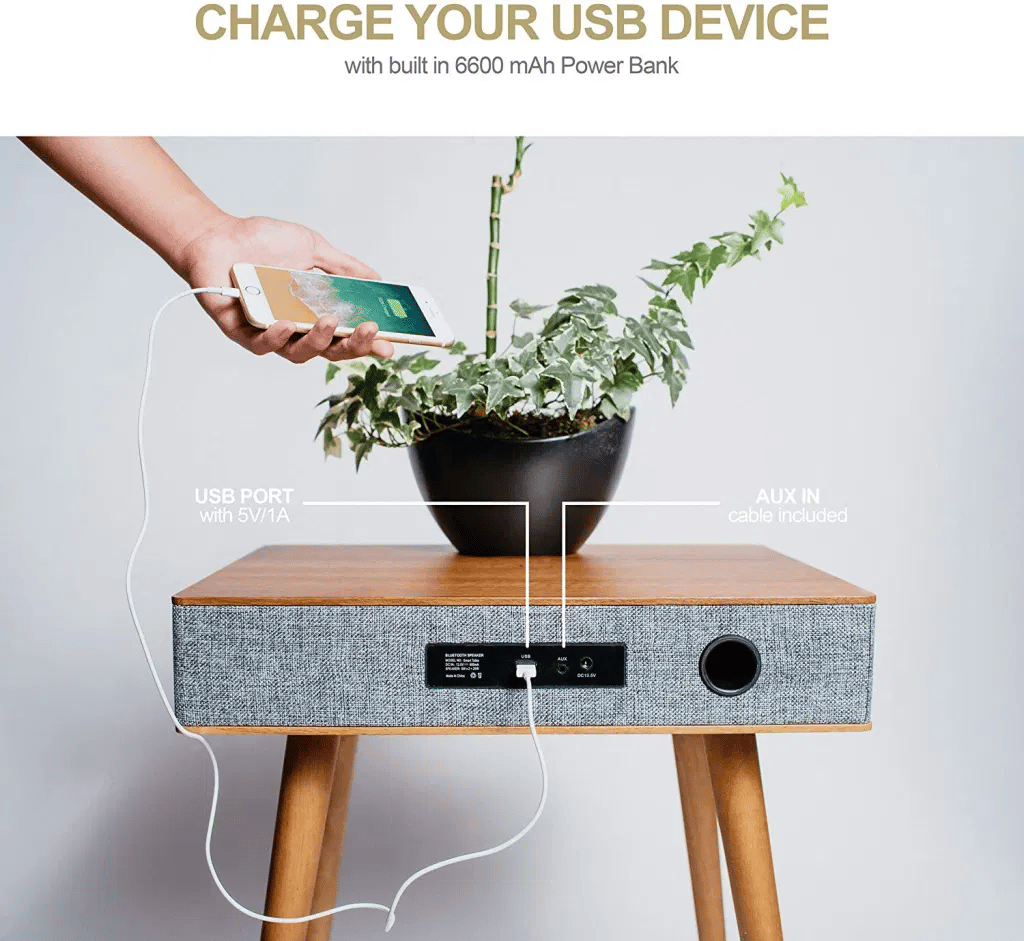 The table's connectivity means you can deploy that awesome sound from your phone, tablet, laptop or any device you would normally
pair with a portable speaker
. And if you want to hardwire something instead, there's an aux port too.
The function comes from the Sierra Modern Home Classic Speaker Table's charging power. A 5V/1A USB port allows you to charge your phone, tablet, or any other USB-cable charging devices. And here's the real kicker: the rich black walnut wood tabletop conceals a Qi wireless charger. Just set your wirelessly enabled device on the Qi symbol at the center of the table (without a protective case) and it will automatically begin to charge.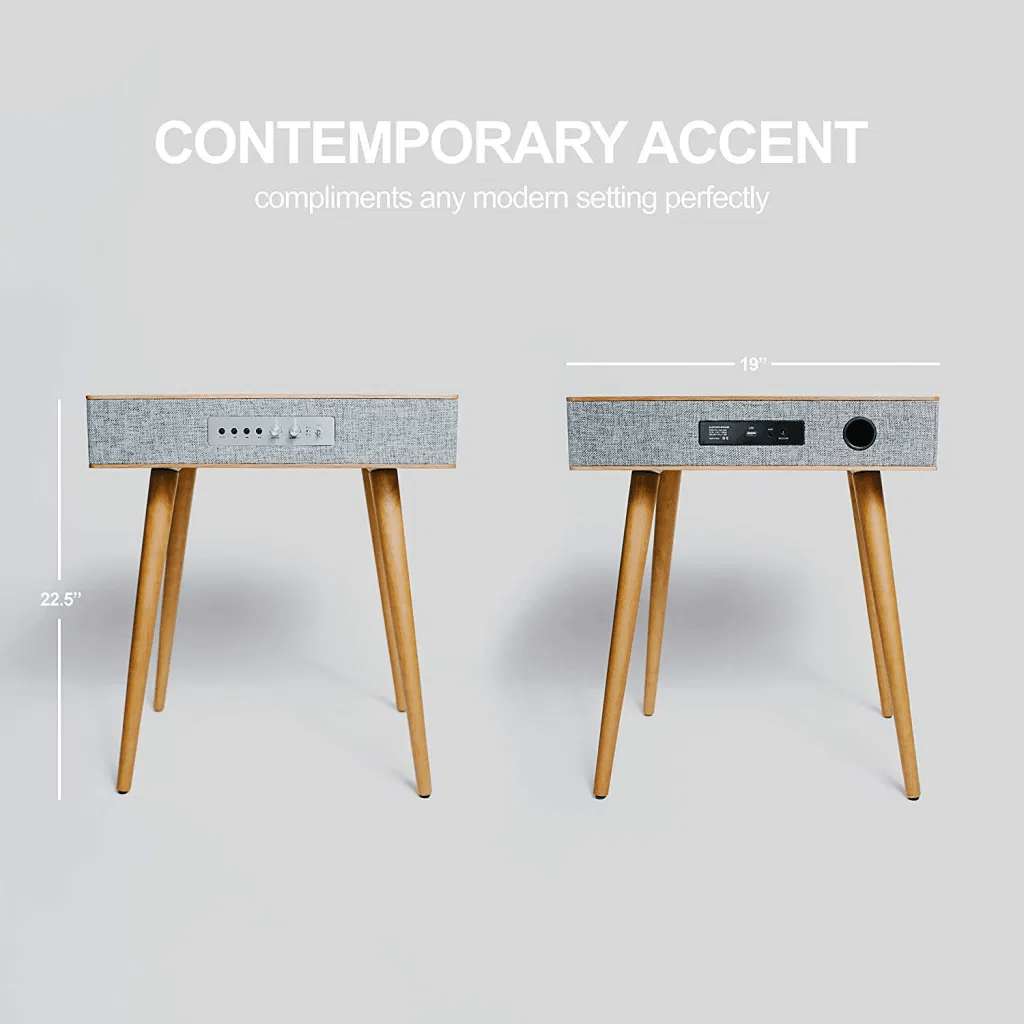 The USB, aux ports and the DC power input port are conveniently and neatly tucked into the side of the table. They're easily accessed and,
with a simple turn of the table, hidden from view.
Even though this speaker table does need to be plugged into a wall outlet to charge, it does not have to live there permanently. The table itself contains a large rechargeable battery, so it can be moved anywhere and still provide hours of wireless use.
The huge sound potential, incredibly useful wireless abilities and USB charging stations are easily enough to sell the Sierra Modern Home Classic Speaker Table on their own. But this is, quite simply, a really attractive piece of furniture you would want even if it couldn't play music or charge devices. The rich black walnut wood of the tabletop and legs and the gray heather fabric surrounding the speakers make this a gorgeous table, yet one that's neutral enough to blend in beautifully in almost any setting.
An accent table makes a statement in any room. Let the Sierra Modern Home Classic Speaker Table's statement speak to your timeless style and 21st Century tech-savvy at the same time.
Last edited: