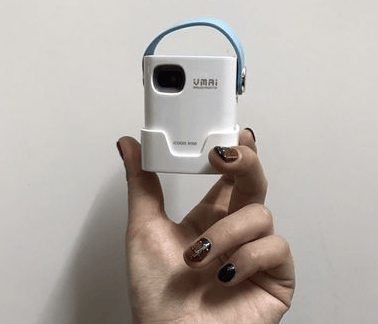 Home smart projector technology is becoming more and more advanced, the volume is also getting smaller. Today we're going to test the world's smallest intelligent projector, the iCODIS M100. How small is it? Please look at the picture below.
Can drop
120 inch screen
effect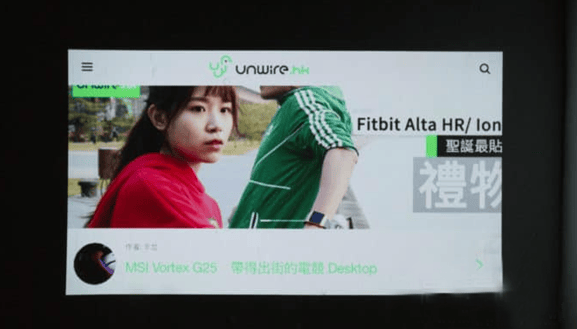 The overall weight of M100 intelligent projection is only
4.27oz
small size, built-in
4 core CPU and 1GB RAM
, power supply can be used continuously for about 2 hours, users can also connect external charger, while charging and continue to projection (support charging treasure charging).
The M100 USES LED light source, life up to
30,000 hours, projection area up to 5-120 inches, resolution of 640*480 (compatible with 1080p)
, lens brightness up to 80 lumens, can be projected in 2.1 meters of the best 60 inches.
In addition, the M100 also USES the us DLP digital optical processing technology, supports 1080 decoding and 16.7 million colors, the projection picture color is bright, it does not feel like the effect of a miniature projector. However, the noise of the M100 projection, coupled with the low volume of the built-in speakers, has a certain impact on the viewing experience. However, users can still use headphones or other external speakers through a 3.5mm jack to avoid noise.
Support dual - frequency wifi and synchronous smartphone
The M100 adopts
2.4ghz /5GHz dual-frequency wifi antenna
, which can synchronize with the screen of mobile phone and computer through AirPlay, Miracast and other methods. However, when users need to connect to their home wireless network, they need to enter the password through the button at the top of the projector, which is slightly inconvenient.
Also, during the test, the M100 did not remember the password it had entered, so the user had to retype it every time he connected a line. In addition to the synchronized screen, the M100 is also equipped with an SD card slot and a native player, which can play video and audio files independently even if they are not synchronized through the screen. At the same time, it is equipped with portable belt and small foot frame, which can be used in different places.
Summary:
the picture is smooth but the noise is a little bit loud