Both the outbreak of smart speakers and the rise of smart TVs are products or phenomena
promoted by 5G and AIoT
-- with the advent of the Internet of everything era, smart devices will explode on a large scale, and these devices need an interaction entrance and control center. This is one of the main reasons why neither is a highly profitable business, but it has seen a steady stream of players.
Then, who can play the role of smart speaker and smart TV better? The relationship between the two is
"competition" or "collabration"
. In addition, with the evolution of smart TV screen, will smart speaker be replaced by smart TV? These are all questions worth thinking about.
Smart speakers are small in size and low in price, which is convenient for upgrading and popularization. At present, their main functions are focused on voice interaction, content service, Internet service and intelligent home control. Large TV screen has been firmly occupied the central position of the living room for decades, with a strong user base, and the current smart TV function is also focused on voice interaction, content services, Internet services, intelligent home control several aspects. You can compare them one by one.
Voice interaction is the man-machine interaction service under the technologies of speech recognition and semantic understanding, which is the main function of the smart speaker and a function of the smart TV. In terms of content service, the smart speaker is mainly audio content, while the smart TV is mainly video content. Internet service mainly refers to information inquiry, travel, shopping and other services, in this respect, whether smart speaker or smart TV, have been realized or are being realized; And to the control of intelligent home, also be the function that intelligent speaker and intelligent TV have. Of course, as for the realization degree and specific effect of each function, the products of different enterprises have certain differences.
In addition, with the intelligent evolution of smart speaker and smart TV, there are some t
rends of replacing each other in terms of functions.
For example, some smart speakers are not only equipped with a screen, but also have the function of screen projection, which to some extent replaces, or weakens, the audio-visual function of the TV. On the other hand, smart TV has also produced some functions to replace smart speakers. For example, huawei smart TV, TCL smart TV and other products all have the function of turning off the screen, which means that the TV can only turn off the screen, but never turn off, and is always on line, which is almost equivalent to an intelligent speaker that can turn into smart TV at any time.
So, the function of intelligent speaker and intelligent TV has quite overlap. However, there are two sides of the coin. Although there is some functional consistency between the two, the differences and irreplaceability between them are more obvious.
First of all,
the high cost performance, convenience and variety of smart speakers are the key factors for its rapid rise.
In the awareness of many users, smart speakers are an intelligent toy with a sense of science and technology, and can even be used as gifts. These are features that smart TVS don't have.
Secondly, for smart TV, in addition to the audio-visual services under the large screen, the current TV screen is evolving from Internet TV to smart TV. Just as the advent of the iPhone changed the phone from a tool for making phone calls to an Internet tool, making phone calls is just one of the functions. The intelligent evolution of TV is to make TV from a simple audiovisual platform to a platform that can provide a variety of intelligent services, and audiovisual services are only a part of its many functions. For example, current smart screen products are spawning businesses such as video calling, AI fitness, online education, cloud games and even big-screen social networking. These are services or scenarios that today's smart speakers can't support.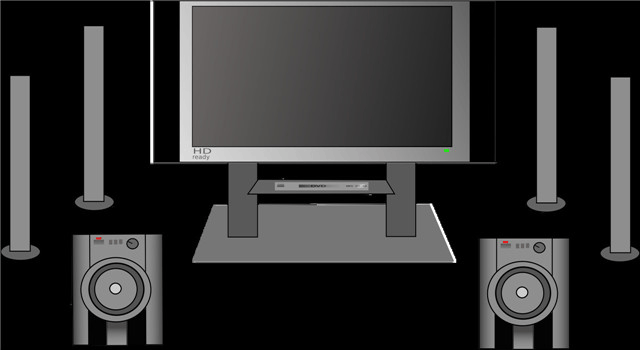 Last edited: