Samsung AirDresser is a magical wardrobe that can steam and deodorize clothes without having to use a washing machine for destructive traditional washing. AirDresser is similar to a tall and thin refrigerator, using a combination of steam and heat pump power drying to work. AirDresser does not need to receive water like traditional washing machines, but relies on a refillable water tank at the bottom of the cabinet. This means it can be installed in almost any place where there are ordinary 120V sockets.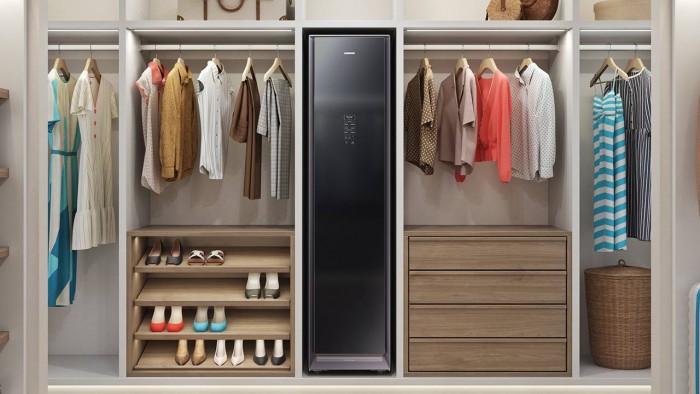 Inside, there are 6 spaces for hanging garments, and Samsung includes a set of weight hangers to help smooth out the wrinkles of the pants. AirDresser is suitable for suits, wool and knitted garments, down, fur, leather and denim. Samsung said it can also clean baby clothes, toys and bedding. It is controlled via Samsung's app and connected via WiFi. There are pre-programmed cycles, such as jackets, T-shirts, school uniforms and sweaters, and sterilization cycle programs using high-temperature steam. Samsung said it can remove 99% of common bacteria and dust mites.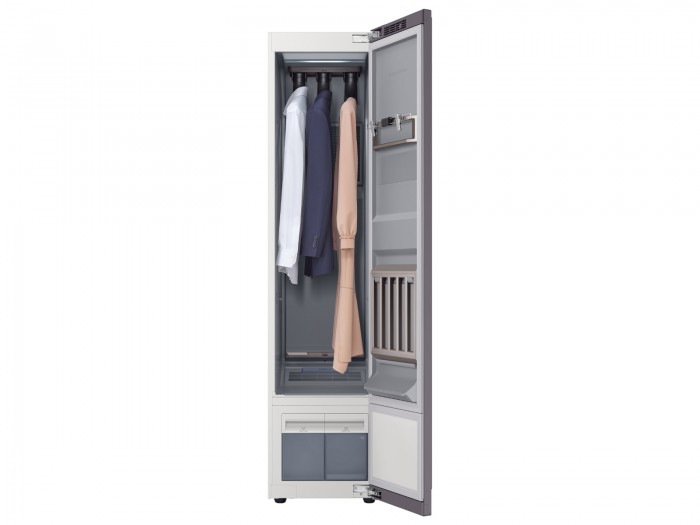 At the same time, a deodorizing filter can treat the odor, and then the heat pump drying cycle can obviously avoid shrinkage. If necessary, you can put dry clothes in the Fresh Finish compartment to get the fragrance, and the user can even open the door and use the AirDresser as a dehumidifier for other parts of the wardrobe.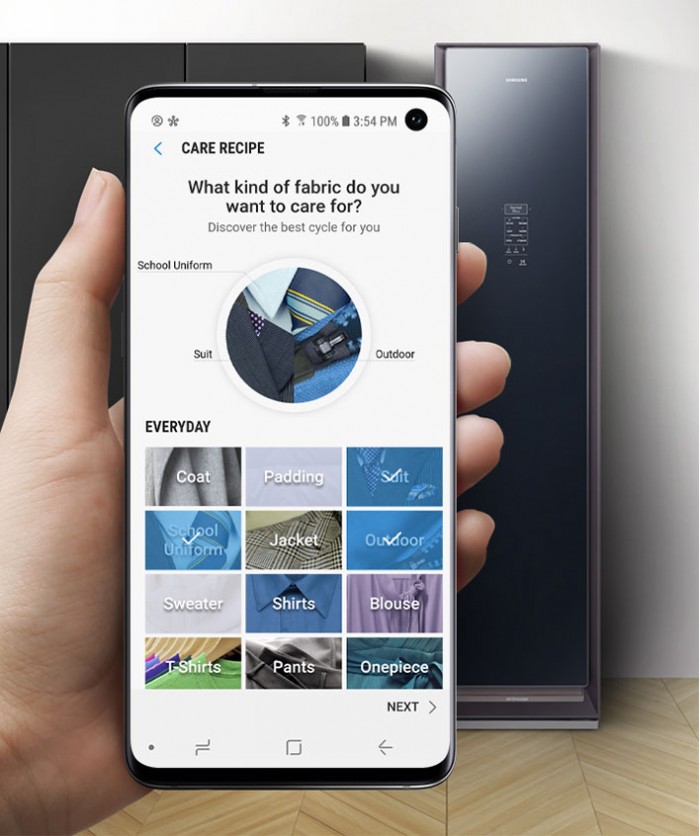 In addition to the app-support for remote control and notification when the cleaning cycle is complete, there is also Samsung SmartThings integration. This can be used to store presets, get maintenance and water change alerts, and display energy status.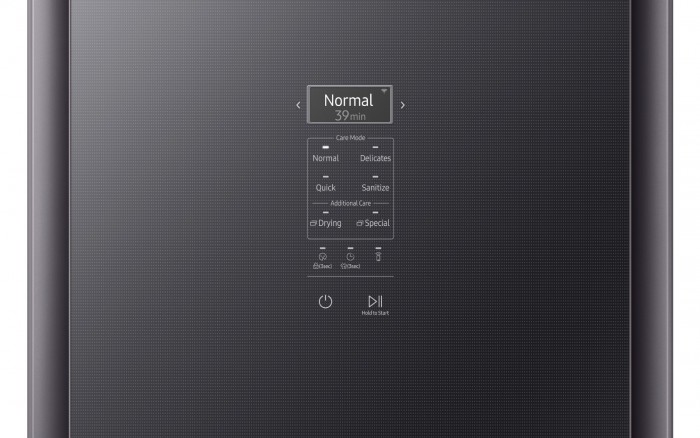 In addition, users can also use the touch-sensitive control panel in front of the door. The panel has buttons for normal, fast, delicate and disinfection cleaning modes, as well as drying and special cycles. The display shows the remaining time of each program. Samsung AirDresser is now available in the United States, priced at US$1,049.