Sonos launched its first Dolby atmos-enabled echo wall, the Sonos Arc, to provide a more immersive sound experience. Sonos Arc is also supported by the company's new S2 software platform.
Dolby panoramic sound supported by Sonos Arc
Sonos Arc replaces Playbar and Playbase as the new high-end echo wall in the company's product line. This is Sonos's first speaker with dolby panoramic sound support and the first with HDMI 2.1 eARC.
The Arc is equipped with 11 sound drivers, two of which emit upward to produce sky sound effects. In addition, it has two lateral sound units, which help to provide a wider sound field. Sonos says providing "clear dialogue and impressive bass" is also a priority.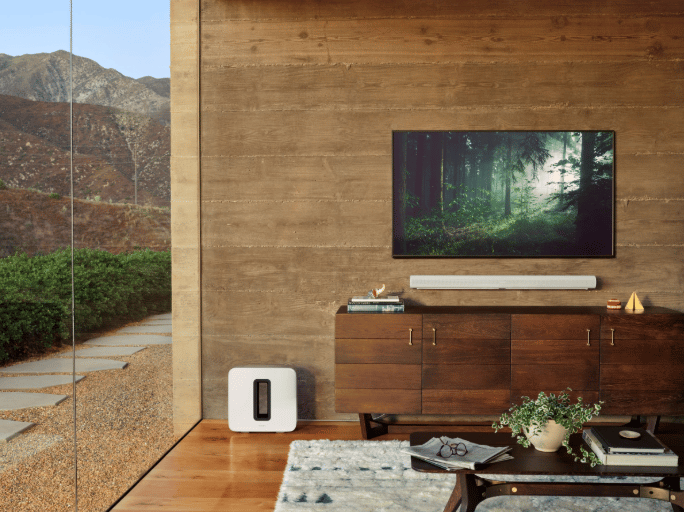 The Sonos Arc is a high-end intelligent echo wall that provides an ultra-wide sound field and impressive bass. Eleven high-performance sound drivers, including two that drive up 3D sound effects, produce greater clarity, detail and depth. Arc is an oscar-winning remix engineer who USES software to adjust sound configurations based on home theater Settings and what's playing (whether it's stereo, dolby 5.1 or dolby panoramic sound).
Why now? This, explains Cullen Harwood, Sonos's global product marketing manager, is "the highest goal we've been working on for a long time" and is codename "Apollo" internally. Arc is the first product to be built on Sonos' new software platform and "makes things easy" by exporting dolby panoramic sound directly from the TV with HDMI eARC/Arc.
According to Sonos, there are now more than 25 video streaming services that offer dolby panoramic sound content. Some of the larger offerings include Apple TV (iTunes and TV +), Amazon Prime Video, Netflix, and Vudu.
With the Arc release, Sonos is entering a new market segment where other brands have been competing for years, offering both inexpensive and high-end panoramic sound echo walls. LG, samsung, SONY, JBL, sennheiser and Vizio all have dolby panorama echo walls for sale.
Application of Sonos Arc in multiple rooms
Of course, echo walls can also be used in larger Settings with multiple Sonos speakers, including a pair of One SL as a rear speaker, or as a music playing solution in the living room. In addition to the company's music service in its own app, it also supports Apple AirPlay 2.
Sonos Arc can be controlled through apps, TV remote controls (via infrared) or voice commands from Amazon Alexa and Google Assistant, with capacitive touch controls on the echo wall body.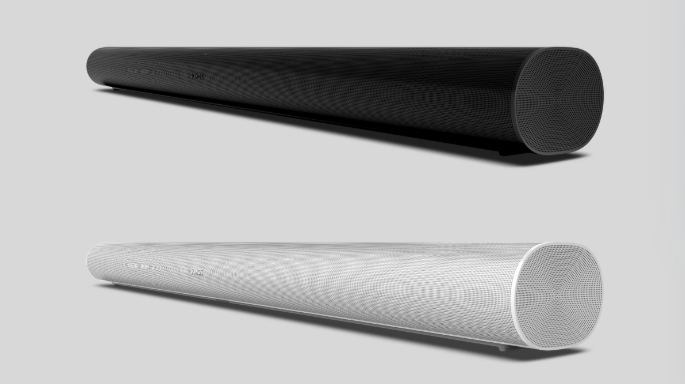 In addition, other features such as night mode and voice enhancement (via the application) are highlighted.
Sonos Arc will be available in the United States, Canada, Mexico, the United Kingdom, Ireland, Australia, New Zealand, Germany, France, Italy, Sweden, Poland, Spain, the Netherlands, Denmark, Belgium, Austria, Luxembourg, Latin America, Singapore and Hong Kong starting June 10, 2020. They are priced at $799, $999 Canadian, £799 and €899, respectively.
Also released with Sonos Arc is an updated version of Sonos Sub and Play: 5, now known as the Sonos Five. Both products have the same design and speaker components as their predecessors, and both have added memory and processing power. Starting June 10, the Sonos Sub (4th generation) will cost $699, while the Five will cost $499.