The Sony A95K TV is the model I am most looking forward to because it has a QD-OLED panel and is expensive. How does Sony A95K review? I am really looking forward to its performance.
Is Sony A95K QD-OLED TV good?​
The panel OD panel technology of Sony A95K TV is to replace the traditional WOLED filter with quantum dot film. Because quantum dots convert light significantly more efficiently than filters, QD-OLED panels are brighter than conventional OLEDs. Secondly, the light converted by the quantum dots has a narrower waveform, and the colors of red, green, and blue optical primary colors are purer.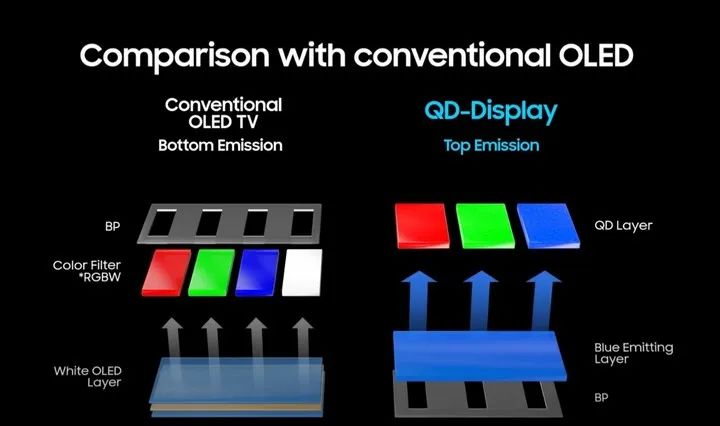 If you are not interested in technical principles, then you only need to know that QD-OLED will be better than traditional OLED in terms of brightness and color performance.
Sony A95K VS Sony A95J: What's different?​
In the picture below, the A95K on the right is obviously better for sunlight's texture and gold foil color reproduction. In the white part of the fan, you can observe that the A95J is tinged with cyan, while the A95K is a more realistic white.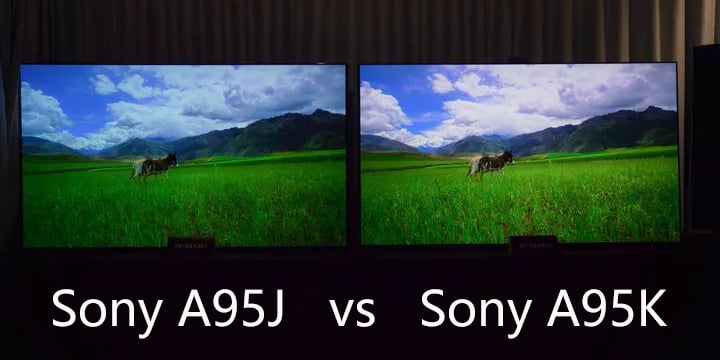 Compared with the previous generation A95J, the A95K with QD-OLED panel has improved picture quality at a glance. The most obvious is that the A95K is no longer cyan when displaying white highlights, but true white, which is difficult for traditional OLEDs to achieve.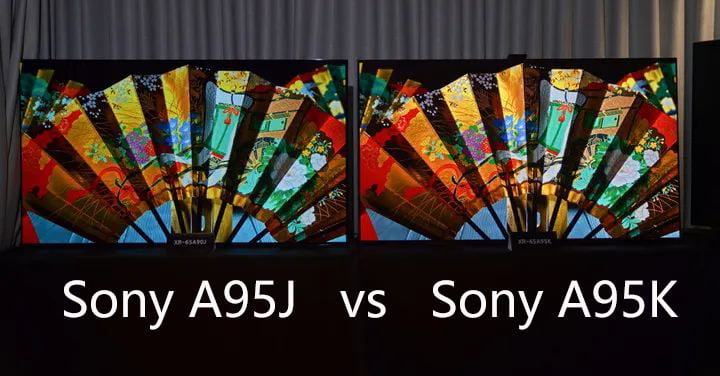 This group of pictures, the difference in color and brightness is more obvious. The A95K picture is transparent and the color is full, and the A90J is relatively dull.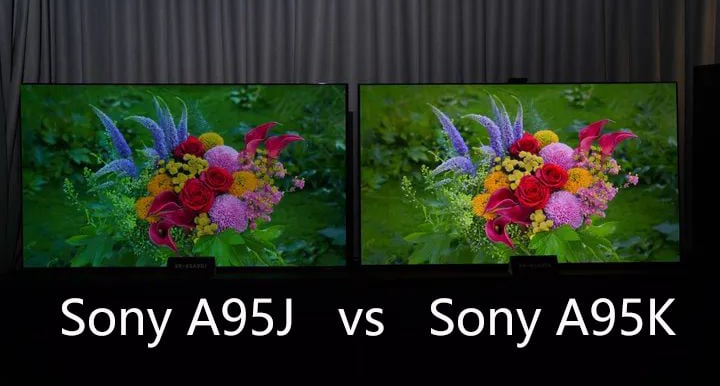 It is a pity that this king of Sony OLED picture quality is currently only 65 inches in size. You may want to know more abut sony OLED TV:
LG G2 vs. Sony A95K OLED TV, which is better?