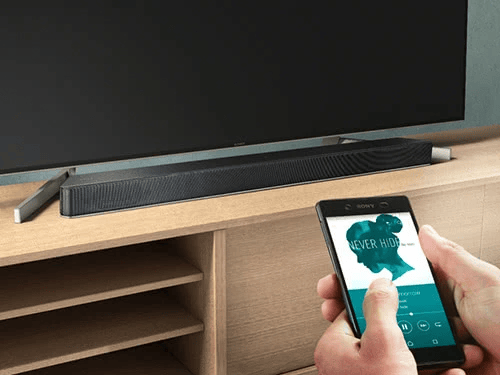 Choose a good-looking and practical family audio and video products, can enrich our entertainment life, bring spiritual enjoyment. The SONY HT-X9000F sound bar is one such device with a high level of appearance and sound quality.
In terms of design, SONY HT-X9000F sound bar continues the minimalist design style of SONY, and the front sound body adopts the black grain embossed texture design, which is composed and introspect, and has the function of preventing light reflection from affecting the look and feel. The front of the fuselage is covered with metal mesh, which integrates the sense of science and technology and has the function of dustproof.
In terms of sound quality, the SONY HT-X9000F sound bar supports dolby panoramic sound and is equipped with a number of SONY high quality sound technologies to provide a 7.1.2 stereo surround effect. Among them, "VSE" vertical surround engine technology can create a sound with "sense of height" and achieve sound effect from the vertical dimension. S-force Pro comes with a virtual surround technology that allows the sound to hover around, creating a sense of surround from the horizontal dimension.
Not only that, about 160mm large caliber subwoofer, using bass inverted box design, can bring a heavy bass impact, watching a movie, listening to music or playing games to release the full bass immersion, for you to present a shocking auditory effect.
In practice, SONY HT-X9000F sound bar also adds more user-friendly functions and operations. In connection mode, HT-X9000F supports bluetooth, USB, optical fiber and analog audio input. It also has HDMI input and output interfaces, and can easily connect with SONY BRAVIA TV.
HT-X9000F also supports six scene modes, including cinema mode, music mode, game mode, news mode, sports mode, standard mode, etc. Users can freely choose according to the type of program they are currently watching to enjoy a more personalized home video and audio life.
This dolby panoramic sound SONY HT-X9000F sound bar is designed with the user's needs at its core, saving valuable living space through simple style design, while incorporating a variety of audio technologies into the delicate and compact body to bring you a relaxed use experience.