Sony HT-ST5000 Soundbar adds a pair of upward-sounding units to the top of the cabinet. Combined with Dolby Atmos technology, it can create a dynamic upper sound field. The 7 units in front of the cabinet use high-quality magnetic fluid units with a size of 65mm. Upon closer inspection, you can find that there are 1 Hi-Res UHF units with golden rings on the left and right sides. They are all powered by independent power amplifiers on the same axis as the low frequency unit in order to reduce the phase difference.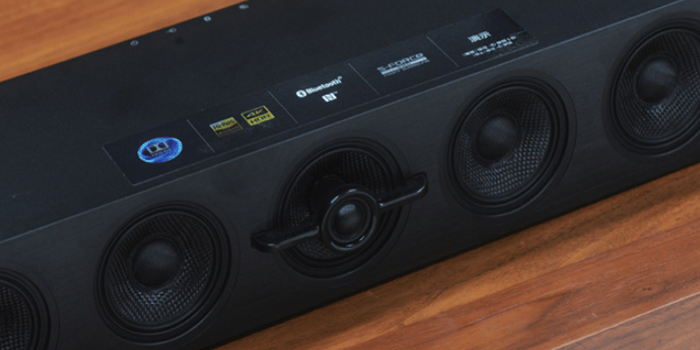 Sony HT-ST5000 mid-range is full, the high-frequency is clear, with a rapid transient response. The overall sound curve is also flat and complete. Like other SoundBars, the HT-ST5000 is additionally equipped with a subwoofer, and the volume can be adjusted through the remote control to meet the needs of different listening modes.

When you listen to classic music, the sound clarity of the HT-ST5000 is quite good, the separation between musical instruments is high, and the details are very rich. However, the energy of the bass is obviously insufficient, so that the middle frequency and the low frequency are missing, and the voice of the human voice is not full.
Sony HT-ST5000 supports 5.1.2 Dolby Atmos and DTS:X audio processing and 4K UHD video format.

Through the Bluetooth function, users can transmit the sound on the HT-ST5000 to the Bluetooth headset with high quality.
The Sony HT-ST5000 mainly impressed me with its strong sound level and wide sound field. Whether you are listening to music or watching movies, even in the case of loud sound pressure, it is obvious that people can hear the sound restoration details and layering. The soundbar sound field is more effective than many products.

The remote control can not adjust the volume of the subwoofer, the smoothness of frequency response of the HT-ST5000 is somewhat insufficient. In terms of balanced performance, Sony HT-ST5000 is acceptable to meet the price level. It is currently $1300.
Last edited: